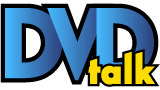 List Price: $49.98 [Buy now and save at Amazon]
---
The Show:

More and more frequently it seems that the anime industry is reaching for the lowest common denominator. The old advertising adage that sex sells is prevalent in the industry and every season we see show after show with gratuitous amounts of fan-service. Granted not all of these are of poor quality, and for the most part the subject of today's review is not, but they do leave something to be desired. Boobs are a crutch, and they are a useful pair that Sekirei unfortunately supports itself on.


FUNimation's latest release comes to us from 2008 and was produced by Seven Arcs. The show was based on a manga that began in 2004 and to this day it's still being released thanks to the efforts of manga-ka Sakurako Gokurakuin. A second season has come out as well and for the most part the franchise seems to be doing well enough in Japan. I just don't see why, entirely.


The first season of Sekirei begins by introducing us to a down on his luck guy with no prospects in life. Minato has failed a college entrance exam twice, he has no job, and he has no girlfriend. Things are looking pretty crappy until a ridonculously busty girl named Musubi literally crushes him with her breasts. The time for pleasantries is cut short due to the fact that Musubi is being chased by twins with magical lightning abilities. One thing leads to another and soon enough Musubi is crashing at Minato's place and baring herself to him (appropriately bloody noses ensue).


As it turns out Musubi is what's known as a Sekirei, which is basically a super powerful being taking part in a big battle of some sort. Minato turns out to be Musubi's Ashikabi. What that means is he's the guy who can turn on her inner powers just by kissing her. It's rather convoluted and in all honesty the show is at its best when it's not trying to explain things. All you really need to know is that Minato is basically the center of attention in a harem and the creators attempt to explain why it's that way through messy science.


When Sekirei isn't trying to tell a convoluted story it's throwing a bunch of girls at each other and ripping their clothes off. Musubi finds herself fighting other Sekirei girls constantly and it's a battle that feels very reminiscent of other works such as Ikki Tousen, Master of Martial Hearts, and Queen's Blade. Then again the character design for the series happened to work on two out of three, so I suppose it shouldn't be much of a surprise.


What ends up happening as a side-effect of the concept and execution is that Sekirei feels very old hat. It's so painfully generic in nearly every aspect that it is dry from the get-go. Sure the flesh, over-the-top humor, and expected reactions from Minato score points in some scale, but the rest of the show fails to follow up with real delivery of the concept. It quickly sets its pacing, story, and formula, and just goes about its mundane existence until the end.


Those looking for animated boobs will undoubtedly find something to grasp on to here. The show isn't shy or modest by any means and each episode offers full frontal nudity and the occasional backside. It's fan-service to the extreme and the show suffers as a result. There are some genuinely entertaining moments here that make the series bearable, but ultimately I'd say it's a rental.

The DVD:
---
Video:

Sekirei hits DVD with a 1.78:1 aspect ratio and has been enhanced for anamorphic playback. The show is bright and flashy with some smooth animation during fight sequences, so on the surface it looks pretty good. The transfer is solid enough and there are only a few instances where grain and banding is noticeable. As much as I felt the fan-service was over the top, I do have to give the show props for design. The characters and world are attractive and there's plenty of eye-candy, aside from the obvious.

Audio:

For Sekirei's audio presentation English 5.1 surround sound and Japanese 2.0 stereo are available. The quality of both dubs is fine, though I will say that the English version definitely hams it up a little more, so it maintains a certain appeal. The additional presence on the soundstage helped the English track stand out next to the Japanese, though ultimately I felt the Japanese dub was the better of the two so it won out in my opinion.

Extras:

The bonus features here include a 10 minute OVA that features the character of Kusano going shopping. There are also some trailers and clean animations for the opening and ending sequences.

Final Thoughts:

Sekirei may not be the best show out there, and I can't say that it's good enough to shell out the cash for, but it's worth watching at the very least. The characters are charming, the show is genuinely funny at times, and those who love fan-service will definitely feel right at home. Anyone looking for a meaningful plot or something original are going to be left wanting, and ultimately it's that fact that holds this show back. It's simply too similar to other series on the market and it does absolutely nothing to differentiate itself. Rent it
---
Check out more of my reviews here. Head on over to my anime blog as well for random musings and reviews of anime, manga, and stuff from Japan!
Sponsored Links
Sponsored Links