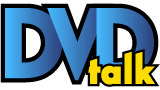 Girls Bravo: The Complete Box Set
List Price: $49.98 [Buy now and save at Amazon]
---
The Show:

I don't know about you, but I'm getting sick and tired of fan-service shows. They obviously sell, or else they wouldn't be made and licensed here in the States, but far too many shows these days rely on boobs as a crutch. Back in 2004, however, Girls Bravo took the concept to a whole new level; and not in a good way.


Produced by AIC and consisting of 24 episodes, Girls Bravo was based on a manga by manga-ka Mario Kaneda. The series was licensed in America by Geneon, but has since slipped into the hands of FUNimation instead. A complete collection has recently been released with the whole series on four DVDs.


The show revels in breasts. Every episode is literally busting at the seams with cleavage, nipples, and all manner of exploitation of the female figure. It grows old quickly and the anime definitely uses it as a mechanism to draw your attention away from the fact that there's hardly any plot or innovation. Just like helicopters and explosions in action films, more boobs don't always equal better quality.


The series follows the exploits of a teenage boy named Yukinari who has something of a bizarre affliction: He's allergic to girls. That's right. Any time Yukinari comes in contact with a girl or gets within close vicinity he breaks out in hives and gets sick. This could have something to do with the fact that most of the girls he's even known as mean to him or pick on him because of his height, but whatever the case he has a rather odd phobia/allergy.


One day he gets home only to find the busty neighborhood girl bathing in his house. Naturally he accidentally walks in on her, and considering she's a tsundere character, she wastes little time in beating him to a pulp. He's knocked into the bathtub and disappears completely. For some reason his bathtub became a magic portal to a world known as Seiren and he winds up in a naked embrace with a large-breasted girl named Miharu, who takes a liking to him. She's naïve and cute, but the weirdest thing is the fact that Yukinari doesn't break out in hives around her. His problems are just getting started, however.


As it turns out Seiren is populated largely by women and only 10% of the population is male. This makes Yukinari a precious commodity and all the women in the city rush to propose to him and offer themselves up to be his sex slave. Luckily Miharu and Yukinari escape their wrath and both of them are transported back to Earth via magic bathtub mumbo-jumbo. Generic harem anime tropes ensue.


Yukinari soon finds himself in the midst of a love fest as girls come out of the woodwork to be close to him. He always finds himself in an awkward situation and Miharu doesn't make things easy on him since she's constantly stripping in front of him. The show continues its unabashed sexist trend with gags that offend the senses. Miharu orally satisfies a box of bananas and one of Yukinari's male classmates gropes and strips girls every day. Things continue to get worse from there as other women from Seiren come to Earth and wind up falling for Yukinari.


Girls Bravo simply has nothing going for it. Okay, I suppose if you do like watching naked anime boobs bounce around the screen with the occasional bloody nose or genuinely funny punchline, then there might be something here for you. However, I have to say that sitting through 24 episodes of this show wasn't exactly my idea of a good time. Out of 24 episodes I actually laughed maybe like ten times and during the other moments I was staring at the screen dumbstruck by what I was watching. I say skip it.

The DVD:
---
Video:

Girls Bravo is presented on DVD with its original 1.33:1 aspect ratio. The show features some good character designs and is relatively easy on the eyes with its bright colors and generally charming trappings. The picture is clean and grain is never really a problem. I must say that interlacing does cause some issues, as does aliasing and blocking. These appear to be a byproduct of either the original transfer or the production of the show, which was also on a tight budget from the looks of it. It's not a terrible looking series, but the look does leave something to be desired.

Audio:

For audio the show comes with English and Japanese 2.0 stereo tracks. The quality of the dubs is fairly equal in my opinion, and neither really stands out in the technical department. What you can expect here is a very front-centric presentation with no elements that stand out in any way. From a dry soundtrack to flat directionality, it's all kind of middle of the road here.

Extras:

Clean animations and trailers are the only bonus features you're going to find here.

Final Thoughts:

Girls Bravo just isn't a good show. If you're looking for something more than boobs and the occasional laugh you're going to be greatly disappointed. The show barrages you constantly with fan-service and it doesn't supply a necessary amount of plot exposition or quality to make up for it. Nudity is fun and all, but if you're going to invest enough time to sit through 24 episodes, shouldn't there be something more than the same gag over and over again? Skip it
---
Check out more of my reviews here. Head on over to my anime blog as well for random musings and reviews of anime, manga, and stuff from Japan!
Sponsored Links
Sponsored Links