Dragnet 1969: Season Three
List Price: $34.93 [Buy now and save at Amazon]
---
Oh, ye Gods of nicotine coffee breath and Dacron® anklet socks! You emperors of the blood rare steaks and florescent illuminated Linoleum®! You glum jowly supplicants to the Holy Scriptures of the California State Penal Code, section R14, subsection 356, paragraph 3, line 12! You masters of the sublimated squelched emotion! You automatons of approximated human behavior!
Return to us! Return!
we weep for you....
Shout! Factory, gods themselves of the rescued DVD library title, have deemed it fit to grant us continued benevolence by releasing Dragnet 1969: Season Three, a four-disc, 27-episode collection that encompasses the series' 1968-1969 season. Just a few extras this time out, but they're fun, and the transfers look as good as can be expected without extensive (and expensive) restoration. Sergeant Joe Friday can rattle off a list of statistics while making me feel like a small-time punk any time.
Taking a cue from a line most associated with the show (even if Webb didn't say those exact words), I'll honor Webb's terse, no-nonsense approach and try to "just stick to the facts" for this review, regardless of how much I'd like to type out reams and reams of thoughts on what I consider one of the most influential shows in the medium. Lovers of vintage TV already know the history of Dragnet, from its debut as a radio show on NBC back in 1949 (running until 1957), to its premiere on the NBC television network in 1951 (a massive hit, running eight years), to its successful revival (a television first) as a mid-season replacement during the 1966-1967 season, running for three-and-a-half seasons. And I would imagine most viewers, regardless of their background in vintage TV, have seen at least one clip of Webb, either from the first black and white series, or the more widely-seen color revival, scowling humorlessly at some cheapjack punk while he devastates them with a cold, cutting put-down. It's an iconic image that somehow permeates the overall pop culture, even if a viewer isn't quite sure who that guy is, or what show he was on.
Certainly Webb's rigid formalism has been parodied endlessly, from the staccato, unemotional ping-ponging nature of his dialogue scenes (a direct descendant of the radio program), to the teleprompter-aided cleanliness and sterility of his shooting schematic (the same wardrobe, the same company of actors endlessly recycled with different character names, the same sets, the same master shot-to-close-up editing pattern). Such a reliance on an unwavering aesthetic approach has drawn hoots and hollers from critics who see such a locked-down schematic as the antithesis of "art" (whatever the hell that is). However, as I wrote in my review of Webb's Adam-12 series, I find a spare, stark (and frankly, exhilarating) beauty in this perfect marriage of form and content: a scrubbed-clean, concise, classical framework that achieves a rhythmic power in its simplicity and unending uniformity. This rigid visual schematic and the close-cropped A-B-C framing and editing of Dragnet are matched by the almost kabuki-like scripting that turns the most mundane actions into stylized rituals, repeated over and over again until they achieve iconic status. His message never varying--the law is everything, and any deviation from it is the first signs of chaos--has an ancient power and might to it that isn't Biblical but even more elemental, more primitive. As Sergeant Joe Friday states several times in episodes from this season, without the rule of law, the law of the jungle asserts itself, and eternal vigilance to the perpetuation of honoring the law, is society's only path to salvation.
Naturally, this unflinching, metronome attention to the same message, through an aesthetic framework that's equally "unforgiving," if you will, draws laughs and derision from some viewers and critics who focus on Webb's equally unwavering disdain (in this second color revival of the series) for the counterculture movement of the 1960s. The fifties version of the show didn't have that problem, when the popular culture at least paid lip service to maintaining a respectful, law-abiding populace as society's ultimate goal. To that audience, Webb's Sgt. Joe Friday was a grim collector of society's debts, moved not by internal psychological passions but a passion for maintaining the law--a service that audience, made nervous by the Cold War and rising societal problems, was grateful for. By the mid-to-late 1960s, however, Webb's determination to say, "No," to the counterculture flew in the face of where the country was moving--at least in terms of its popular entertainment. Obviously, the vast "silent majority" of Americans found no problem with Webb's message, since the show was a sizeable hit three out of its four seasons. They agreed with it. In the age we live in today, anything that smacks of traditional, "conservative" values (not in the strictly political sense) is either mercilessly mocked or targeted for removal by a mainstream media that rejects such notions out-of-hand--thus the success of these color Dragnets during their nationwide syndication in the '90s on Nick at Nite and TVLand, where many viewers could snort in derision at the show's perceived "campy" squareness.
Of course, that ridicule seems strange when you see how "progressive" the show actually is (again, not at all meant in the political context as that word is now used). For the critics and viewers who latch onto Webb's own stated "ultra-conservative" views, and thus paint with a broad brush the so-called "reactionary" nature of the show, have they actually watched and listened to these later episodes? How does Friday's attitudes fit in with Webb's stated conservatism as we understand that term today as defined by the media, when Friday isn't so enthusiastic about gun ownership (Public Affairs - DR-07), or violent militias of any stripe (Intelligence - DR-34), or law-abiding parents who want the cops to do their duty...instead of the parents policing their own kids (Juvenile - DR-05), or his actively promoting the advancement of minority officers (Community Relations - DR-10) and discouraging prejudiced officers, both white and black (Community Relations - DR-17), or "honoring a friend," Dr. Martin Luther King (Management Services - DR-11), or actively promoting women officers (Training - DR-18), or determinedly rooting out "his own" if they're dirty cops (Internal Affairs - DR-20 and Administrative Vice - DR-29)? Obviously, the perceived conflict lies not between Webb's political beliefs and Joe Friday's actions, but in how the word "conservative" is narrowly defined (and denigrated) in the mainstream media today.
Heaviness in aesthetic and political considerations aside...let's not forget that Dragnet is a hell of a lot of fun, with repetitive quirks and motifs to its execution that I find endlessly amusing. Watching these episodes for the umpteenth time, I was struck again by the aggressively stylized noir aspects of the series (perhaps this is a hold-over from Webb's involvement with the classic noir, He Walked By Night, which planted the seed for Dragnet). Listen carefully to that flat, unemotional hardboiled narration, and you'll hear some beautiful existential angst that would be home in any noir classic. In Robbery - DR-15, written by frequent contributor James Doherty, Webb intones, "We were working the desk where your meet them all. The victims. The suspects. The kooks. The troubled. The lonely." And later, this little gem crops up: "We called her the 'Bird Lady.' She lived alone and forgotten in a city of 3 million strangers. Few spoke to her and nobody listened. So she listened to the birds as they plotted trouble for those who ignored her. And she talked to the men on the desk in Robbery Division." The episodes are filled with these kinds of jarringly beautiful moments (my favorite comes in Administrative Vice - DR29), where Joe's captain mourns, "A crooked cop fishes from a lonely pier."), with episodes like Vice - DR-30 playing like a mini-noir masterpiece, complete with tough talk, beautiful, beat-up dames (Chanin Hale), rigged poker games, drinking, smoking, and Joe's moment of doubt and pain when he's resigned to turning in the broad he might have cared about. Brilliant.
I also love the glacial deadpan humor that permeates the show. In Juvenile - DR-05, Bill helpfully offers, "It's a baby," to which Joe, barely concealing his amazement at this statement, flatly replies, "I know...I've seen one." In the same episode, two colleagues of Joe and Bill get in on the act, describing a drugged-out flake in the park: "We found him over at MacArthur Park. He was trying to fly a kite." "Not much wind for kite flying, but it all evened out--he didn't have a kite." Whenever director Webb takes time out, with almost perverse humor, to minutely detail some inane habit of Bill Gannon's, the show delightfully takes off into Kafka-land (check out Bill's intense run-down of his fishing tackle lunch box and its contents in Robbery - DR-15). Homicide - DR-06 takes the cake, though, for diverting from the show's stated aims to present a Bizarro-world Andy Griffith Show episode where Joe Friday as Andy and Bill Gannon as Barney just try to enjoy a nice meal at home as various kooks and weirdo neighbors constantly interrupt them.
Even odder still--delightfully so--is Webb's total obsession with detailing any and all manner of police procedures and investigative practices, even to the point of eliminating all action from an episode. Public Affairs - DR-12 is a good example, showing the minute details of what goes into prepping a visit from the President....and then not showing the actual act. Or Frauds - DR-36's painstaking detailing of how a store's credit charges can be fraudulently manipulated--not exactly the most promising-sounding material, but it's fascinating in Webb's hands. Of course, what people probably most remember about Webb and Dragnet are those moments where Webb, lasered-in on a perp or a complacent civilian, lays down this cool, sweet rational logic in a weird combination of mellow attitude and threatening staccato parlance that renders the perp or participant simply powerless to reply. Certainly my favorite comes in one of the series' best episodes; this season's opener, Public Affairs - DR-07, an exceedingly strange episode where Joe and Bill appear on a public affairs show and are subjected to a litany of complaints and threats from the civilian audience--all handled with a shrug, a sorrowful shake of the head between Joe and Bill, and then a measured, fact-based reply coming out of fairness and rationality and adherence to the law that shuts up the malcontent pronto. One wise-assed kid gives them guff about drugs, laughing along with the other catcallers in the audience harassing the detectives, until Friday comes up with this classic: "I've heard an awful lot of propaganda about the way the right kind of sugar cube can expand your mind. Son, if you want to expand your mind, pay a visit to your public library. You try the library, boy. You'll discover the place is full of magical cubes: they're called 'books'." Bam! And the little smartass immediately hangs his head in shame. End of story.
When the reincarnated Dragnet returned in January, 1967 as a mid-season replacement for NBC's failed western/sitcom spoof, The Hero, it didn't have much support from its Thursday night lead in at 8:30pm: a ridiculously cheap space opera called Star Trek that couldn't crack the Nielsen Top Thirty to save its life (whatever happened to that crummy little show?). Still, Webb's half-season homage to law and order managed to finish up as the 21st most-watched show of the entire 1966-1967 season--an auspicious debut after a seven-year hiatus for the "retread" series. Staying at its Thursday, 9:30pm timeslot for its entire three-and-a-half-year run, Dragnet's sophomore session in 1967-1968 saw an improved lead-in series for the policer, the more simpatico Ironside, with Perry Mason's Raymond Burr, which wound up at a decent if unspectacular 26th for its freshman outing. Although lead-out variety series, The Dean Martin Show actually improved this season (from 14th to 8th for the year), NBC's opener, Daniel Boone and Dragnet (28th this second season) fell in the ratings, with Dragnet getting pulled down by the renewed success of its direct competition: CBS' Thursday Night Movie (23rd). So conventional wisdom would have predicted that Dragnet 1969 would have continued its downward trend this third season. However, for the 1968-1969 season, NBC's Thursday line-up took a sharp uptick, bringing Daniel Boone back up to 21st, Ironside to a hefty 16th in its second go-around, and Dragnet 1969 to its highest rating during this run: 20th for the whole season (wobbly Dino stayed steady at a high-flyin' 8th again). Dragnet 1969's direct competition over on CBS, The Thursday Night Movie, inexplicably dropped from 23rd to out of the Nielsen Top Thirty altogether (maybe the line-up was sub-par?), while Webb and company faced no real threat from two stylish-but-low-rated British imports over on ABC: Joan Harrison's (of Alfred Hitchcock Presents fame) psychological drama anthology Journey to the Unknown and its mid-season replacement, This is Tom Jones, starring the impossibly tight-panted Welsh superstar singer. Unfortunately, this unusual ratings' resurrection wouldn't last: Dragnet would drop out of the Nielsen Top Thirty during its final fourth season, thanks to Buffy, Jody, Jim Nabors, and some better movies over on CBS.
Here are the 27 episodes of the 4-disc set, Dragnet 1969: Season 3, as described on the discs' slimcases:
DISC 1
Public Affairs - DR-O7 (9/19/1968)
Sgt. Friday and Officer Gannon defend police in debate over charges of brutality, ineffectiveness, and ignorance.
Juvenile - DR-O5 (9/26/1968)
Sgt. Friday and Officer Gannon show how the juvenile division operates as they deal with an abandoned baby, a runaway boy and a youth high on a dangerous drug.
Community Relations - DR-10 (10/3/1968)
Sgt. Friday and Officer Gannon interrupt their recruiting efforts to assist an African-American officer faced with a near-riot problem.
Management Services - DR-11 (10/10/1968)
Sgt. Friday and Officer Gannon work in the LAPD's Emergency Control Center immediately following the assassination of Dr. Martin Luther King, Jr..
Police Commission - DR-13 (10/17/1968)
Sgt. Friday and Officer Gannon crack down on dishonest tow truck operators who have been fleecing drivers on Los Angeles' freeway system.
Homicide - DR-O6 (10/24/1968)
Sgt. Friday invites Officer Gannon and his wife, Eileen, to dinner only to have the evening interrupted by neighbors and a pair of burglary suspects.
DISC 2
Robbery - DR-15 (11/7/1968)
Sgt. Friday and Officer Gannon work the robbery desk and deal with suspects, victims, kooks, and misfits.
Public Affairs - DR-12 (11/14/1968)
Sgt. Friday and Officer Gannon work with the Secret Service in making precautionary arrangements for a visit to Los Angeles by the President of the United States.
Training - DR-18 (11/21/1968)
Sgt. Friday and Officer Gannon host an anti-police magazine writer as she gathers material on aspiring policewomen attending the police academy.
Public Affairs - DR-14 (11/28/1968)
Sgt. Friday and Officer Gannon nab a trio of robbery suspects while organizing a citizen's action committee in a high-crime neighborhood.
Narcotics - DR-16 (12/5/1968)
Sgt. Friday and Officer Gannon get an assist in the battle against dope from a businessman and teenagers.
Internal Affairs - DR-20 (12/12/1968)
Sgt. Friday and Officer Gannon investigate police brutality charges lodged against a fellow officer.
Community Relations - DR-17 (1/2/1969)
Sgt. Friday and Officer Gannon head a conference among key police personnel during which prejudices among both black and white officers are revealed and steps initiated to establish a more effective community relationship between police and the public.
DISC 3
Homicide - DR-22 (1/9/1969)
A 91-year-old man amazes Sgt. Friday and Officer Gannon with his investigative knowledge as he helps them solve the murder of a young girl.
B.O.D. - DR-27 (1/23/1969)
Friday and Gannon handle a variety of calls, including an attempted suicide, an officer shot in a robbery and others while alerting the city to an expected tidal wave during their shift on the business office division desk.
Narcotics - DR-21 (1/30/1969)
Ginger, a German Shepherd actually employed by the Los Angeles Police Department, uncovers hidden marijuana.
Administrative Vice - DR-29 (2/6/1969)
Sgt. Friday uncovers a bad cop involved in a large bookmaking operation.
The Joy Riders (2/13/1969)
Sgt. Friday and Officer Gannon become involved in a car stealing ring.
Frauds - DR-28 (2/20/1969)
A computer puts Sgt. Friday and Officer Gannon on the trail of an embezzlement ring.
Juvenile - DR-19 (9/19/1968)
Sgt. Friday and Officer Gannon investigate a child abuse case.
DISC 4
Burglary - DR-31 (3/6/1969)
Sgt. Friday and Officer Gannon search for a burglary suspect dressed in a bright green cape and Napoleon hat who only steals photos of an old comic-strip hero.
Vice - DR-30 (3/13/1969)
Sgt. Friday and Officer Gannon pose as implement buyers at a convention where gamblers are luring strangers in town to a private game.
Forgery - DR-33 (3/20/1969)
Sgt. Friday and Officer Gannon track down a forgery suspect who has been brainwashed by her hippie friends.
Juvenile - DR-32 (3/27/1969)
Sgt. Friday and Officer Gannon get help from the statewide services of the California Highway Patrol while searching for two dogs that have bitten a child who is allergic to anti-rabies serum.
Juvenile - DR-35 (4/3/1969)
Sgt. Friday and Officer Gannon search for the mother of an infant found in a trash can.
Frauds - DR-36 (4/10/1969)
Sgt. Friday and Officer Gannon investigate the shortage of $100,000 dollars worth of merchandise from a department store chain and turn up a unique swindle scheme.
Intelligence - DR-34 (4/17/1969)
Sgt. Friday helps a ranking member of a paramilitary group get a federal gun-selling license, leading to the recovery of a large cache of stolen weapons.
The DVD:
The Video:
The full-screen, 1.33:1 video transfers for Dragnet 1969: Season Three look better than I've ever seen them on TV...but they're not on a par with say, a Paramount vintage TV transfer. Colors are solid, if at times a tad washed out, and the image is medium-sharp. Screen anomalies like dirt and scratches do pop up, but they're not distracting. Artifacting, except for some minor aliasing at times, isn't a problem.
The Audio:
The Dolby Digital English 2.0 split mono is recorded at an appropriate level, with all dialogue cleanly heard. Close-captions are available.
The Extras:
On disc one, an episode from the first TV incarnation of Dragnet is included: The Big Smoke, from November 10th, 1955. To Jack Webb's credit, it plays exactly like the later color ones (now how about Shout! gathering up the best public domain copies they can of the black and white seasons, and start putting those out?). Two P.S.A.s and a show promo are also included: an M.D.A.A. spot from 1957; a Social Security spot from 1968; and a syndication promo spot, circa 1970, are included. Cool.
Final Thoughts:
There are few individuals in television's history one could genuinely call "geniuses." Jack Webb is one of them. Seldom has any artist in that particular medium had the chance, over a period of decades, to create a vehicle as successfully integrated in both form and content as Webb did with Dragnet, an aesthetic and thematic vision that is complete and self-contained, and almost impervious to the artistic compromises inherent in the medium. Dragnet 1969: Season Three shows not a performer stagnating in a repetitive, sterile framework, but a creative artist finding yet more valid variations on his own particular thematic concerns. I'm giving Dragnet 1969: Season Three our highest recommendation here at DVDTalk, on content alone: the DVD Talk Collectors Series rank.
---
Paul Mavis is an internationally published film and television historian, a member of the Online Film Critics Society, and the author of The Espionage Filmography.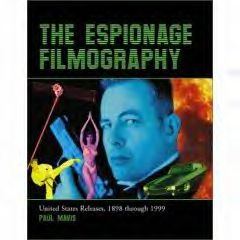 ---
C O N T E N T

---
V I D E O

---
A U D I O

---
E X T R A S

---
R E P L A Y

---
A D V I C E
DVD Talk Collector Series
---
E - M A I L
this review to a friend
Sponsored Links
Sponsored Links