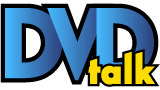 Other // R // December 14, 2010
List Price: $19.97 [Buy now and save at Amazon]
---
The Movie:
Written, directed and produced by David Ayer, probably best known for writing Training Day and directing Street Kings, 2005's Harsh Times stars Christian Bale as Jim Davis, a U.S. Ranger back from the war in the Middle East and hoping to get himself a spot with the Los Angeles Police Department when he meets up with his old pal, Mike Alonzo (Freddy Rodriguez), for a beer and a joint. Jim's got big plans, not just for the job prospect he's keeping his fingers crossed for but also in terms of his personal life - he wants to marry his Mexican immigrant girlfriend, Marta (Tammy Trull). Mike, on the other hand, is also looking for work and thanks to increasing pressure from his girlfriend, Sylvia (Eva Longoria), is starting to feel the strain that unemployment can put on a fragile male ego.
As the movie plays out, Jim finds out that he's not quite what the L.A.P.D. are looking for and so he decides to pay them back in kind. His psyche starting to unravel, he becomes increasingly violent though is eventually called up by the feds to ship off to Columbia. Mike's life takes a turn for the better when he lands a solid job and things improve for him until he accepts an offer to come visit Jim in Columbia where the pair, along with their friend Toussant (Chaka Forman), wind up in a pot smuggling scheme that goes horribly wrong.
Ayer's directorial debut is a good one, putting strong characters front and center in a gritty drama about two men trying to make their way in a world that's not out to do them any favors. More than just a hard luck tale or a story about the tough streets of Los Angeles, Harsh Times (an appropriate if rather cliché title for a movie like this) lets us get to know Jim and Mike enough to make them interesting to us before kicking the plot into high gear and moving on to the inevitable trouble that we know these two are going to wind up in. It's a clever script with some good twists that works some interesting sociopolitical commentary into the story and which moves at a good pace despite the fact that film clocks in at a little longer than average at almost two hours in length.
With the movie being as character driven as it is, it's obviously important that the acting be up to par. Thankfully all of the principals deliver and do just fine with the material. Rodriguez works his likeable guy angle well and is a bit more jovial than Bale's understandably bitter and broken character. Bale, however, does a great job with the material and proves here as he has in countless other pictures that he's one of the most interesting mainstream actors working in Hollywood today. He makes his Jim Davis a multilayered character, portraying with him enough pain and anguish that we're able to get him but never really overdoing it. Supporting work from the always lovely Eva Longoria, the talented Chaka Forman and the tough but likeable J.K. Simmons round out the cast nicely but it's really Rodriguez and Bale's show here - they're just given a lot more to do.
What hurts the movie is the fact that there are times where it deals with clichés and where it borders on predictable. You get a feeling very early on in the picture as to where it's going and why it's going there and while that's not a problem in and of itself, it does take some of the suspense out of the film. Thankfully, the good outweighs the bad here and the stellar acting and strong pacing of the film make up for that. The movie also uses an interesting visual style to keep things unique - Ayer has used a few different tricks to make it stand out a bit and to accurately reflect the tone of the film not just with the storyline and performances but with the look of the picture as well.
The Blu-ray:

Video:


Harsh Times arrives on Blu-ray in an AVC encoded 1.85.1 widescreen 1080p high definition transfer that generally looks pretty good when you take into account how it was shot and how it is supposed to look. There were a few different cameras used to shoot this film and a couple of different types of film stock so the style tends to alter from scene to scene, and much of the material is quite gritty and grainy looking. This was obviously a stylistic choice so you can't fault the disc for that but it doesn't lend itself to the most amazing high definition presentation you're ever going to see. It offers more detail and more consistency than standard definition can offer and colors generally look good even certain scenes have an intentionally blown out look to them and some rather hot contrast.
Sound:
Harsh Times gets a good English language DTS-HD 5.1 Master Audio track with an optional Spanish language Dolby Digital 2.0 Stereo mix with subtitles provided in English only. The film sounds pretty good for the most part, showing some good channel separation throughout the whole of your surround set up. Bass response is good but not overpowering and dialogue stays clean and clear from start to finish. The levels are well balanced and the score sounds pretty tight with some nice bounce to the lower end from your subwoofer when the movie calls for it. Some scenes show good ambient and background noise while others are a little more still in that regard, but if this isn't the best Blu-ray track you'll hear, it's certainly a perfectly good one.
Extras:
The extras on this disc start off with a commentary track from director /writer/producer David Ayer that goes into quite a bit of detail about the production. Ayer doesn't have the most enthusiastic speaking voice and sounds more than just a little mellow here, so the delivery can lean towards the dry side but he's got some good stories to tell. He points out interesting bits and pieces about the movie as it plays out, from material that Bale improvised to what it was like working with the actor on the set. He talks about the locations used in the film, the shooting style and the visuals that he and his crew created for this film and also about the character development and motivation that occurs throughout the film. It won't change your opinion of the picture if you weren't into it before, but those who want to know more about how it was made will find this is a very good way to make that happen.
The Making Of Harsh Times is a twenty-four minutes piece, presented in high definition, that includes interviews with Ayer, actors Emilio Rivera and Freddy Rodriguez, stunt coordinator Michael Sarna and others but which is primarily a bunch of footage shot on set during the production. It gives us a look at what it was like on set and how some of the set pieces were shot as well as a feel for Ayers' directorial style. Bale and some of the other cast members also show up here to offer some insight into the shoot. Rounding out the extras on the disc are thirteen minutes of deleted scenes, also presented in high definition, which expand on some of the character's a bit but which aren't really essential scenes. Animated menus and chapter stops are also provided.
Final Thoughts:
Harsh Times has some problems but overall it's a pretty satisfying watch thanks to some great performances from Bale and Rodriguez and some strong character development. The style takes a little bit of getting used to and the visuals aren't always flashy or pretty but David Ayer has generally done a pretty good job putting this picture together and this Blu-ray release from Vivendi offers a strong presentation of some iffy looking source material. There aren't hours and hours of supplements here but the commentary isn't bad and the featurette worth checking out. Recommended.
Ian lives in NYC with his wife where he writes for DVD Talk, runs Rock! Shock! Pop!. He likes NYC a lot, even if it is expensive and loud.
---
C O N T E N T

---
V I D E O

---
A U D I O

---
E X T R A S

---
R E P L A Y

---
A D V I C E
Recommended
---
E - M A I L
this review to a friend
Sponsored Links
Sponsored Links