Falcon Crest: The Complete Second Season
List Price: $59.95 [Buy now and save at Wbshop]
---
"Falcon Crest is a cancer; it contaminates everybody it touches. Get away, if you can."
Relative realism gives way to increasing melodrama, luckily. Switching over to Warner Bros.' Archive Collection releasing arm, Falcon Crest: The Complete Second Season is now available exclusively through that direct mail-order, press-on-demand service...which is good and bad news for consumers (at least WB is continuing the series on disc, but the press-on-demand price is considerably higher than when the first season was available through retail and internet outlets like Amazon). The presentation of this fun second season still has problems (like the first season), with substandard transfers, zero extras, and short run-times on at least one of the episodes. Still...the multi-arc storylines are just starting to get juicy in this first full-season run of the series, so you're not going to miss out, are you?
Let's bring you up to date, briefly, with the shenanigans going on in the storied Tuscany Valley vineyards. Newcomer to the Valley and utterly ruthless businessman Richard Channing (David Selby) is out to screw everybody. The bastard son of Angela Channing's (Jane Wyman) dead husband, Channing now controls the majority stock holdings in the powerful San Francisco Globe, the Channing family newspaper. Backed by the mysterious "Cartel," fronted by adoptive father, Henry Denault (E.G. Marshall), Richard is coming to the Valley to exact revenge on the Channing family (for being abandoned as a child), as well as to discover the identity of his long-lost mother. Not buying his phony fraternal act is half-brother Chase Gioberti (Robert Foxworth), who has enough on his plate, worrying about his screenplay-writing wife, Maggie (Susan Sullivan) running off with slimy Hollywood producer Darryl Clayton (Bradford Dillman), his dippy daughter Victoria (Jamie Rose) falling for married weasel Nick Hogan (Roy Thinnes), and his even doppier son Cole's (William R. Moses) arrest for the murder of Carol Agretti (Carlos Romero)--who just happens to be the father of Melissa Agretti (Ana Alicia), who now carries Cole's baby.
Melissa's husband, rich, spoiled, vindictive playboy Lance Cumson (Lorenzo Lamas), isn't giving up on his arranged marriage with the little hellcat, however. He knows that baby, whose parentage is falsely attributed to him, is the link between the spectacular Falcon Crest winery and the fabled grapes grown at the Agretti vineyard. And since Lance stands to inherit a sizable portion of Falcon Crest, he does what he's told to do by Falcon Crest matriarch and chief web-spinner, Angela Channing, his grandmother, who wants that Agretti land at all costs--particularly since she now has to fight off the vengeful, land-hungry Richard. Angela easily controls weakling daughter Julia (Abby Dalton), Lance's mother, but she has no control over total screw-ball Emma (Margaret Ladd), who's off gallivanting across the country in search of a sanitarium. Enter Jacqueline Perrault (Lana Turner), Chase's wayward mother and hated enemy of Angela's, and the pot is ready to boil over in the Tuscany Valley.
MAJOR PLOT SPOILERS WARNING!
In my review of Season One of Falcon Crest (you can read that here), I discussed the balancing act the series walked between the Waltons-esque realism generated by the show's creator, Earl Hamner, and the dictates of CBS, which wanted a nighttime soap filled with sex and backstabbing not at all unlike their monster hit, Dallas. No doubt buoyed by the success of that first mid-season offering of Falcon Crest (which hit 13th for the year out of all shows on TV), CBS couldn't be blamed for encouraging the more florid elements of the series to dominate during the 1982-1983 season, particularly since ABC's Dallas-inspired knock-off, Dynasty, was exploding each week in the ratings, elevating high-gloss junk into pop art. Straight dramatic themes obviously still ground Falcon Crest here (Chase and Maggie's troubled marriage, the Cole/Melissa/Lance triangle concerning baby Joseph's parentage, Victoria's affair with a married man are all pretty standard dramatic conventions). But the accompanying frameworks are becoming more outsized and...luxurious now (Maggie isn't going to sleep with someone from the PTO; she goes to Hollywood to possibly cheat; baby Joseph is a pawn not between three people who work at Wal-Mart, but between multi-millionaire vintners), while more outrageously melodramatic plotlines are steadily drawn into the mix (the wonderfully epic evilness of Richard Channing's revenge plot; the loony attempted killings of various Falcon Crest denizens). And obviously, that decision paid off, shooting Falcon Crest into the Nielsen Top Ten, with an 8th showing for the year.
The Chase and Maggie characters--the morally-upstanding centers of the series--are finally dirtied up a bit here, with Maggie almost cheating on Chase with Bradford Dillman while ignoring her husband for her screenwriting work, while Chase, the epitome of the sensitive 80s man-of-action, forgets what's important in his marriage (which is apparently...doing what Maggie says) and becomes obsessed with finding Agretti's murderer. Nothing gums up the works in a juicy nighttime soap faster than stick-in-the-mud, holier-than-thou characters, so it's good to see that the scripters have given this happy couple a rocky row to hoe. The arrival of the Richard Channing character, though, has to be the season's highlight, with actor David Selby creating a memorably mysterious, silky-smooth manipulator who's tortured by a devastating secret: his mother sold him away as a baby. Achieving a nice completeness of story arc (Richard is introduced with a mission to destroy the Channings, he has his way with his inferior opponents until he's almost brought down, before he triumphantly returns), the Richard Channing character finally gives Wyman's sh*t-stirrer Angela a run for her money, providing Falcon Crest fans with not one but two A-level villains when competing soaps like Dallas and Dynasty were dominated by just one apiece. I've always found Selby a tad stiff in his other projects, but here he's remarkably good, creating a plausibly motivated (within the context of a soap/serial, of course), dimensional character that he makes quite interesting with some astute, subtle acting choices (oftentimes, he looks half-bemused at the silliness around him, but he's wise enough to play it straight...with a touch of playfulness to the character that's just right for tone). Despite the deliciously overblown story arc involving Agretti's killer trying to strike again, Richard Channing's subplot provides the real backbone of this season, melding interesting character psychology with agreeably overstated melodrama in the form of all that "Cartel" business.
Certainly, a bit of Dynasty creep, as I coined it in my reviews for Dallas, seeps into Falcon Crest whenever grande dames Wyman and Turner square off (you'd never believe it, but it was still pretty wild to hear someone yell out, "You bitch!" in 1982 primetime). Whatever the reason for Turner's departure from the series after this season (from the sources I've read, there apparently was a feud going on with lead star Wyman...but that all could have been generated for publicity), it's too bad she won't be coming back; the old Hollywood glamour and weight she brings to her scenes are delectable, and twice as much fun when she's hamming it up with Wyman (Selby holds his own with this genuine Hollywood legend, too, when Lana spits out, "Then be damned!" after he spurns his mother's love, to which he shouts, "I was born damned!"--a moment worthy of any of Lana's late Ross Hunter outings).
But then, increasing ridiculousness along the lines of Dynasty works well within the Falcon Crest mold because the scripters, as well as the directors and the actors, are always careful (at least by this second season) to keep things relatively straight-faced. Yes, it's silly to see Cole pick up the murder weapon over Agretti's body (and helpfully wipe blood on his own shirt), or to see Lance and Cole have a kung fu fight amid the barrels of wine, or to see the luscious, luscious Ana Alicia panting and heaving like a bitch in heat when she's making out with Richard, before later letting Lance force himself on her (from face slapping to groans of sexual pleasure as she hisses, "I hate you!" before he responds, "You're incredible!"), much to her delight. Ultimately, that's the kind of nonsense we look for in these examples of 80s primetime soaps, and Falcon Crest doesn't let us down--albeit, in a very classy way. Attention to character details is always a welcome surprise here (the black-hearted Richard always drinking an innocuous glass of milk; the shifty, amoral Angela stating she prefers the time of day between the darkness and light), and those kinds of solid little underpinnings make the more baroque aspects of the show somehow more plausible (this seasons final whodunit is a good example--it's stupid, to be sure...but you buy the characters' motivations). We'll just have to see who bought it in the end when Season Three comes out on disc (did you really think I would spoil it for you?).
The DVD:
The Video:
The opening episode runs 44:39, and is an obvious syndication dupe from video (it even has a horrible video roll at the top of the image). Other episodes time out at 48-49 minutes, so I'll leave those to the Falcon Crest experts...but that first one is definitely cut. As for the full-screen, 1.33:1 transfers...they're not at all impressive, with image quality varying greatly from episode to episode, with some looking quite good, and many others suffering from dark or blown-out, grainy images and lots of video noise. Not a great picture for that price.
The Audio:
The Dolby Digital English mono audio track is entirely serviceable, although recording levels can vary, and hiss is noticeable. No close captions or subtitles.
The Extras:
Zero extras, as one would expect from the Archive Collection sets.
Final Thoughts:
Oh, it's starting to get good. Any thoughts of a straight drama mixed with primetime network soap shenanigans are gradually dropped as Falcon Crest kicks into high gear. With the addition of Richard Selby as the silky, evil Richard Channing, Falcon Crest has not one but two villains worthy of their own show, giving fans a bewildering choice of backstabbing subplots to keep them entertained--all of which are expertly juggled here. Presentation, however, through the WB Archive Collection, isn't impressive. Still...fans want these episodes on disc, no matter how compromised they are. So I'll split the difference ("Skip" the presentation, but "Highly Recommend" the content), and recommend Falcon Crest: The Complete Second Season
---
Paul Mavis is an internationally published film and television historian, a member of the Online Film Critics Society, and the author of The Espionage Filmography.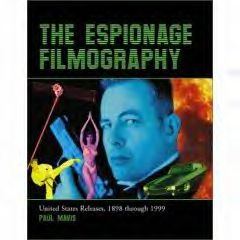 ---
C O N T E N T

---
V I D E O

---
A U D I O

---
E X T R A S

---
R E P L A Y

---
A D V I C E
Recommended
---
E - M A I L
this review to a friend
Sponsored Links
Sponsored Links