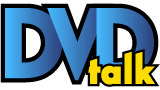 Disgaea: The Complete Series
List Price: $39.98 [Buy now and save at Amazon]
---
The Show:



When it comes to video games turning into anime it's not often that the mainstream titles get the treatment. I mean, sure, there is Street Fighter, Darkstalkers, and Final Fantasy, but in reality the anime market is loaded with more visual novels, eroge, and dating sims than anything else. Granted in the States we don't know too much about these titles, but that doesn't make the statement any less true. Joining the ranks of game-to-anime endeavors is Disgaea; a former Geneon title that now lies in the hands of FUNimation.



You don't need to be a fan of the series to know about Disgaea. This J-SRPG (Japanese Strategy Role-Playing Game) was all the rave back when the first title came out for the PlayStation 2 and since then it's grown in popular and the franchise has expanded. In 2006 OLM produced a twelve episode series that went on to be a one-off success in Japan. Now that FUNimation has the series they have presented all twelve episodes on two DVDs.



Disgaea tells the tale of a young demon named Leharl who aspires to dominate all other overlords in the Netherworld. In the game he was sleeping inside of his castle, but in this rendition his coffin is found within the confines of a garbage dump. For two years he has slumbered and it wasn't until an angel in training named Flonne woke him up that he discovered his father passed away. When he hears about his dad's passing he doesn't well up with tears or get emotional, instead he laughs at the ridiculousness of "death by choking on a meat bun" and states how his old man was weak.



As it turns out Flonne is an assassin sent by the Powers that Be (IE: Seraph). As fate would have it she was actually ordered down to the Netherworld two years ago to kill King Krichevskoy (Laharl's father). Accepting the fact that he's already dead she kind of harasses Laharl until they are interrupted by Captain Gordon, the 37th Defender of Earth. Gordon, and his comrades Thursday and Jennifer, crash down on top of Laharl and Flonne in their space ship and attack them when they realize Laharl is a demon. As a result Flonne loses a pendant that allows her to stay in the Netherworld.



To make a long story short Laharl gives Flonne the pendant back after it appears during a confrontation with Mid-Boss (that's Dark Adonis to you!). With Flonne now being indebted to Laharl she becomes one of his vassals along side of the cute, but small-breasted Etna and a plethora of Prinnies (demonic penguins that love to say dood and have a penchant for exploding). With the main cast in place the show sets out to bring Laharl into dominance in the Netherworld.



What happens next, and for the rest of the series is a traveling-buddy kind of anime. The trio make their way to Laharl's castle and in the process they meet other characters from the Disgaea video game world and have random misadventures. It's entertaining enough as a fan of the video game, but for anyone looking, or hoping, for a more involved plot it's going to be disappointing. The series is more about having a good time, enjoying a laugh or two in each episode, and watching as one ridiculous thing happens after another.



As a result Disgaea is worth checking out, but it's not exactly the greatest show on the market. There are parts where the series is brilliant, and parts where it's not. Ultimately I'd say it's rather exclusive to fans of the game franchise and it doesn't stand on its own two feet as well as it could have. Still, charming characters and funny little gags go a long way to making the twelve episodes fly by. Consider it recommended if you enjoyed the game.


The DVD:
---
Video:

Disgaea is presented on DVD with a 1.78:1 aspect ratio and has been enhanced for anamorphic playback. The image is vibrant with simple, yet attractive, designs and it really pops in most episodes. The visual tone of the series is akin to the game franchise, and as any fan will tell you that's a good thing. There's some grain in the image, but for the most part it's stable and in the end it's a worthwhile transfer. There's really nothing to complain about here.

Audio:

English and Japanese 2.0 stereo tracks are included for audio selections. As a result the technical quality of each is a little on the flat side, but again this is a comedy kind of show and didn't really need a robust 5.1. Still, there's some action and that totally would have benefited from a more robust soundstage. Both dubs are surprisingly good, and if my ears don't deceive me there are many voices from the game at work here. Bonus!

Extras:

For bonus features the complete series of Disgaea features a video game trailer, a Japanese promo, clean animations, trailers for other shows, and interviews with some of the original Japanese members. It's a meatier selection than we usually get, so that's definitely a plus.

Final Thoughts:

Disgaea is a quick, fun little series. It doesn't require much investment from its viewers and if you're a fan of the game you'll feel instantly right at home with the adventures here. It doesn't stand alone as well as it could have, however, and as a result the content suffers some pacing issues. The episodic nature also doesn't help matters, but there's enough goofball antics in between to make up for it. I'd call this one recommended if you're a fan of Hour of Darkness or any of the sequels.
---
Check out more of my reviews here. Head on over to my anime blog as well for random musings and reviews of anime, manga, and stuff from Japan!
---
C O N T E N T

---
V I D E O

---
A U D I O

---
E X T R A S

---
R E P L A Y

---
A D V I C E
Recommended
---
E - M A I L
this review to a friend
Sponsored Links
Sponsored Links