Top Gear 15: The Complete Season 15
List Price: $24.98 [Buy now and save at Amazon]
---
"We're more sensible than ever."
"Could you make that go a little farther in the back?"
"I don't want you to ever say that to me again."
They dismissively joke about being more "sensible" this go-around, but maybe the criticism hit home...just a bit, perhaps? BBC and 2 | Entertain have released Top Gear 15: The Complete Season 15, a two-disc, six-episode set from the U.K.'s top-rated car/"lad's own" show, covering the episodes originally aired over the summer months of 2010. Long-time fans of the series (like myself) won't see anything radically different here in this collection, but there does seem to be just the faintest hint of...what is it? Lethargy settling in? Or restrictive self-awareness? Perhaps it's simply ennui? Some fun extras are a bonus, including one of the most brilliant bits I've ever seen on Top Gear: James May talking in his car for a half-hour.
A very brief rundown for anyone who isn't familiar with the show. Hosts Jeremy Clarkson, Richard Hammond, and James May are the naughty school boys (Clarkson is the hulking bully; Hammond is the impish little wanker; and May is the befuddled wonk) who, when they're not bashing luxury and high-performance cars around a private track, are pulling elaborate automobile-related stunts like driving up the side of an active volcano or constructing their own jerry-rigged RVs. Originally a TV magazine (begun in 1977) devoted to soberly assessing the car industry, long-time Top Gear host Clarkson helped revamp the cancelled series in 2002, bringing on fellow pranksters Hammond and then later May, to turn Top Gear into a "boy's own" humor-oriented reality series. Now high-priced automobiles would be lovingly photographed in slow motion as the three car enthusiasts either waxed poetically about their beauty, power, and performance...or sneered at their pretensions, ridiculous price tages, and ill-advised engineering and styling, before mysterious, helmeted staff driver "The Stig" took the featured car around for a balls-out timed lap. "Epic" races and "challenges" would now be attempted, too, where one or more of the hosts would travel to exotic, far-away places (or mundane backwaters of England and Europe), preferably in outlandish contraptions constructed out of old cars, bailing wire and spit, where they're required to complete equally outlandish feats or stunts. Celebrities drop by after the "news" (items about the automobile industry are snarkily commented upon), as well, where they take a timed lap for the Star in a Reasonably-Priced Car segment.
DVDTalk reviewers Ryan Keefer and William Harrison have handled the last couple of seasons of Top Gear here on the site, while way back in 2007, I reviewed a fun stand-alone disc from Jeremy Clarkson titled, Clarkson: Heaven & Hell, where the supremely snotty journalist salivated over several high-performance beauties, before torturing and killing the seven worst cars ever made. With that kind of coverage (you can access those reviews here), I'm not going to go too deeply into the background or appeal of Top Gear; I'm pretty sure most people reading a review for a series' 15th season aren't jumping into the deep water for the first time. As a longtime fan of this frequently hilarious show, as well as being a devoted reader of the British tabs, I was aware of the minor flare-up that occurred during the 14th season, when some viewers and critics (and even the show's executive producer) complained about the show's direction, claiming it was getting too outsized and silly, and that the hosts were hamming it up a bit. What a load of rubbish. Now, logically, I can see where the producers and everyone involved might be concerned that as the stunts grew bigger and bigger, and the challenges became more and more ridiculous, an impossible one-upsmanship might have settled in, dwarfing the other elements of the show that were equally attractive. Fair enough. But retrenching, pulling back, has its dangers, too, with the possibility that the show might seem tame by comparison with its nosier predecessors.
Or just...familiar. Now on the first episode of this set, the hosts cryptically allude to this kafuffle, joking about being more sensible, and more serious, priming the viewer for just the opposite reaction from known tw*ts Clarkson, May and Hammond. After all, they've become famous for being wiseasses. That's the main reason Top Gear became big again with younger audiences; the chemistry between these three very different personalities creates a comedy "team" that oozes adolescent irresponsibility and irreverence (and screw my former hero, Steve Coogan, who foolishly attacked the show for that very quality―this from the man who puts funny teeth in his mouth and makes silly voices as part of his act). Well, that and the cars blowing up. So when they start their patronizing acknowledgment of their public dressing down, we're ready for their sh*t-stirring to start, hoping they'll give a collective two fingers up to their producer and the BBC before acting even more surly and outrageous than before...but it never comes.
Now don't get me wrong; they're still funny together, the writing is still sharp at times, the cars are still beautiful, and the editors make the races and the challenges exciting and hilarious―a neat trick. However, Top Gear is big, big business all over the world now, and it's designed and produced to within a millimeter of its life. It's as slick a piece television programming as you can get, so I suppose there's no room for spontaneity or god forbid, rebellion, within its ranks. If the public and the executive producer feel it's getting too crazy, well then...Top Gear is going to settle down or at least maintain a holding pattern. And that's what this 15th "series" (season) feels like to me. Nothing too outrageous or oversized is attempted here, while the hosts seem noticeably more subdued―or perhaps more "contained"―than I've ever seen them before. "Captain Slow" may never have been all that demonstrative, but he looks positively chagrined here at time, while it's patently sad to hear Clarkson, tipped over in a Reliant Robin, wearily state he's 50 (and by implication, too old) for the kind of horseplay Top Gear used to get up to. Worse, too many of the stunts and races and challenges seemed entirely too similar or reminiscent of earlier episodes. For instance, in the debut episode, May's trip to the volcano, while beautifully produced (the sequence where they almost get lost in the snowstorm is terrifically tense), seems little different than their previous desert excursions, before it peters out to a limp, unsatisfying conclusion, while the RV-building competition from the fourth episode, complete with another "accidental" cooking fire, suffers from a serious case of déjà vu (and how badly does Clarkson react to the "surprise" destruction of his camper, which is shown happening too far out in the distance, anyway, lessening the gag's impact?).
Reading back over what I've written, I don't want to come down too hard on this point, or the show, for that matter. I'm still enjoying Top Gear. The formula still works, and the guys are still funny. When Clarkson delivered his initial mythological/pathological Stig embellishment on the debut episode ("Some say...his discharge is luminous,"), it worked as well as the first time he did that bit. And I didn't mind a bit when the conservative-leaning Clarkson openly laughed at the One "prattling on" about BP and the Florida oil spill. Indeed, Clarkson is never funnier than when he lets his English arrogance flow freely, regardless of the P.C. ramifications. The usual targets are on display, including the Germans ("You have to remember that in the 80s and 90s, the Germans were all drunk,"), the French ("The new Citroën racer...they're only making a 1000 of them...er, 'cause they're French and therefore, idle Communists,"), the Spanish and the Italians ("They're liars,"), plus some new ones like the blind (all three hosts descend into incredulous hilarity over a new warning system that supposedly allows the blind to safely drive a car), and Harry Potter star―and ginger―Rupert Grint ("Were you nursing a semi for Emily Watson?"). I must say, though, that I was disappointed in the groveling performance he gave to plugging/slumming/dim-bulbing movie stars Tom Cruise and Cameron Diaz (I'm sorry, but when I see Diaz―particularly in this racing context―I'm reminded of the infamous Don Rickles put-down of newly-Oscared Ernest Borgnine: "Did anyone else survive the car crash?").
Good set pieces do show up in this series, as well, including the brilliantly-edited sequence in the first episode, where Jeremy pilots an absolutely incomprehensible three-wheeled Reliant Robin (the third wheel is...in the front) around the North of England, flipping over at every turn of the wheel (this plays like some kind of marvelous live-action cartoon). However, I was most impressed with the final episode's main challenge, where the hosts purchase beat-up classic British convertible sports cars, and drive them back to the now-defunct factories of their birth. Clarkson drives a Jensen-Healey (had the exact same car in college...for four months before the engine blew up), May drives a TVR S2, and Hammond pilots a Lotus Elan. The sequence starts off quite amusingly, with the cars' various mechanical ailments charming the drivers, while Clarkson notices anagrams for James' and Richard' license plates (the genius editors then cut to Clarkson's plate, which we immediately work out can read as, "C*NT." Hilarious). However, once the hosts come to the abandoned factories, telling the viewers the staggering statistics of how important automobile production used to be in England, and how practically nothing is made there anymore, the sadness and regret is truly powerful as the camera glides through the abandoned, forgotten buildings. The hosts' lament for a time and place now long since gone, is palpable. It's a surprisingly moving moment from a show critics write off as a crude, lad's own laugh fest, and an entirely fitting one for the end of this season.
The DVD:
The Video:
The anamorphically enhanced, 1.78:1 widescreen transfer for Top Gear 15: The Complete Season 15 looks smashing. Shot in Hi-Def, the image is razor sharp, with quite a bit of image detail, strong color values, excellent contrast, and blacks that hold. Edge enhancement is acceptable. Looks terrific on a big monitor.
The Audio:
The Dolby Digital English 2.0 stereo audio mix is re-recorded at a healthy level, and separation effects are plentiful...but wouldn't you rather hear that Bugatti burbling in 5.1? All dialogue is cleanly and crisply heard. English subtitles are available.
The Extras:
One of the single greatest bits I've ever seen on Top Gear is included here as a bonus on disc one: James May's Journey. Consisting entirely of May talking to a camera mounted on the passenger side of his Porsche, May drives to work for almost thirty minutes...and talks. Absolute, numbing hilarity ensues. When he says, "People think I'm a bit boring," and then immediately follows it with a swipe of his finger on the dash, and a "Dust," thrown in for good measure, I hit the floor. Now you can fully understand Clarkson's frequent lament that May can drive anyone absolutely batty. Unfortunately, the sound on the left channel dropped out about five minutes into the extra, to be replaced by a high-pitched whine (May's antennae?). I checked it out on multiple players, and it was there on all of them...but it still wasn't as charmingly annoying as May. On disc two, the same thing happened (briefly) on one of the small bonus featurettes which are nothing more than outtakes from the episodes (they're quite entertaining, though). As well, about 14 minutes of outtakes from the celebrity laps are included, too.
Final Thoughts:
I don't know...maybe it's just enough already. A lot of Top Gear 15: The Complete Season 15 seemed awfully familiar, and I can't help but think that the hosts seem subdued (either by suggestion or by simple burn-out). However, as long as Top Gear can produce segments like Clarkson continuously flipping over in a Reliant Robin, or the hosts lamenting the loss of the British automobile industry as they pilot their rickety Lotuses and Jensen-Healeys and TRVs around the countryside, I'll stay an enthusiastic viewer. I'm recommending Top Gear 15: The Complete Season 15.
---
Paul Mavis is an internationally published film and television historian, a member of the Online Film Critics Society, and the author of The Espionage Filmography.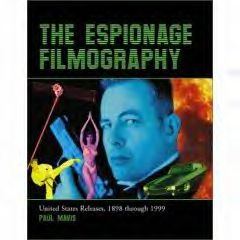 ---
C O N T E N T

---
V I D E O

---
A U D I O

---
E X T R A S

---
R E P L A Y

---
A D V I C E
Recommended
---
E - M A I L
this review to a friend
Sponsored Links
Sponsored Links