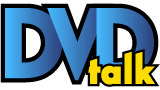 A-Team - Unrated Extended Cut, The
Fox // PG-13 // December 14, 2010
List Price: $29.98 [Buy now and save at Amazon]
---
"Because overkill is underrated, my friend."
"They specialize in the ridiculous."
I need to lay off the vintage TV sets and review newer movies more often. 20th Century-Fox has released The A-Team, the 2010 big screen adaptation of the iconic 1980s NBC TV series, here presented on DVD with both the original theatrical version and a new unrated, extended cut. Relentless, balls-out action meets up with a surprisingly spry, often funny script to make The A-Team one of the better big-scale action flicks I've seen in quite some time. Not much in the way of extras here (just a commentary track from the director and a trailer), but the film's target audience--13-year-old boys...in body and spirit--ain't gonna care about that, anyway. They just want it to blow up real good.
The killing fields of corrupt, drug-soaked Mexico. Templeton "Faceman" Peck (Bradley Cooper) looks like the Michelin Man jammed down in all those truck tires--tires soaked in gasoline and about to be set on fire by drug-running General Javier Tuco (Yul Vazquez), who can't decide why he hates Face more: because he's Army Intelligence looking to bust Tuco, or because the irresistibly charming Face slept with his gorgeous wife. Luckily, Army Ranger John "Hannibal" Smith (Liam Neeson), having killed his bent Mexican police captors, in on the way to the rescue, via that sweet, sweet Chevrolet G20 van driven by former Ranger Bosco Albert "B.A." Baracus (Quinton Jackson), whom Hannibal first jacks, and then shoots, to get his cooperation. Busting Face out of an impossible jam, the men need airlift back to the U.S., so a quick trip to a nearby Army hospital "facilitates" the release of certifiably insane pilot H.M "Howling Mad" Murdoch (Sharlto Copley), who gets the boys out of Mexico via a wild copter ride...while Tuco's body parts litter the American southwest desert.
"8 years later and 80 successful missions" on, the Alpha Team is asked to pull off their most dangerous assignment. Shady frat prick "Lynch" (Patrick Wilson), an arrogant, calculating CIA agent, travels to Iraq and requests that the A-Team go into off-limits Baghdad and retrieve stolen U.S. Treasury engraving plates that have been used to counterfeit billions of dollars of unbacked greenbacks. Army General Russell Morrison (Gerald McRaney), Hannibal's commanding officer and long-time friend, begs him not to take on the mission...knowing full-well that the Army's most elite covert strike force will naturally be attracted to such an operation, with or without orders. Hannibal is contemptuous of the "Black Forest" private security team contracted by the Army to steal back the plates, and particularly dismissive of the team's leader: stone-cold "thug" Brock Pike (Brian Bloom). So, with resignation, Morrison unofficially "approves" the persuasive Hannibal's plan--a move that enrages Department of Defense DCIS Captain Charissa Sosa (Jessica Biel), who also knows of the A-Team's recruitment and who specifically ordered her former lover, Face, to stand down from the operation. However, the successful retrieval of the plates leads to a betrayal against the A-Team (and the death of Morrison), resulting in the team's court-martial and imprisonment. Now it's time for some payback to clear their names.
PLOT SPOILERS ALERT!
I can't remember how or why I missed out on seeing The A-Team in a theater this summer--it just must not have been a priority on my nostalgia meter (the largely desultory reviews probably didn't help, either). While I occasionally enjoyed the TV show all those years back, I was just a tad too old to fit in comfortably with its kiddie audience demographics, nor have I watched the show again since catching the occasional rerun in the 90s. Looking back at some reviews of The A-Team, I'm still amazed, after three decades of big-budget, cartoony action films filling the summer months, at the common critical carping (or apologetic caveats sprinkled throughout positive reviews) concerning the "commercialism" of these loud, noisy, big-screen actioners. What the hell is wrong, exactly, with being "commercial," I wonder? Every movie is commercially designed, regardless of its aesthetic goals, be they stuffy, self-serious naval-gazing art house films or brainless fodder for the exploitation market. Nobody sets out to make a film that will deliberately lose money, so anything that hits the screens is necessarily there to make a profit (and the filmmaker that tells an interviewer he or she doesn't care about money or producing a film that people see--and if they see it, they had to pay for it somehow--is a liar). At least a film like The A-Team is upfront about its goals. It's like a carny ride: you gets what you pays for, with no justifications necessary (or desired, for that matter). Why some critics and movie reviewers feel the need to apologize in some way or sorrowfully acknowledge that a film like The A-Team is designed to make money, seems terribly affected to me.
And since the show wasn't really that big of a deal to me back in the 80s, I wasn't overly-involved with making sure The A-Team stayed true to the original or how well it did or didn't "match up" to its television inspiration, either (some of these online forums where TV fans obsessively and violently discuss and debate "their" shows are truly hilarious...and frightening). All The A-Team had to do was entertain me. And if it did so in a calculated manner, so much the better: I like getting precisely what I pay for. That being said, The A-Team turned out far better than I had hoped. Director and co-writer Jon Carnahan, working from a script co-written by Pike's Brian Bloom and Skip Woods, deftly juggled the de rigueur action scenes in an agreeably, comically overblown fashion, while keeping the laughs coming at a steady rate. Most critics seemed to agree at least on the zowie pyrotechnics seen here in The A-Team, and despite my inherent (and admittedly cranky) bias against CGI work (go ahead and laugh at this old timer, but I still prefer the physical solidity of model work or a good, fakey matte painting), the action scenes do deliver here with an almost operatic floridness that becomes its own justification (Carnahan knows this, too; Biel's weary, funny, "They're trying to fly the tank," pretty much sums up the film's raison d'etre). Sticking with that particular sequence because it's the film's most outrageous moment, Carnahan and his co-scripters again show their self-reflexive appreciation for such moments in action comedy films when they have the falling tank swamp the crotchety German fisherman who's throwing piddling little dynamite explosions into the water--much to the delight of his fed-up wife. That and other similar moments played like something right out of a 70s Pink Panther or 80s James Bond film, providing more than just a little bit of adolescent giddiness to the story's cynical undertone.
And that cynicism is strictly "undertone," along with any posturing to being topical or political. Sure, Baghdad and the Iraq war are background noise for the plot, and there's lots of whingeing on about the evils of the CIA and private "black ops" companies, but none of that is central to The A-Team's mission, which is simply to blow sh*t up in a spectacular fashion. Any country and its associated villains could have been plugged in as the antagonists here and it wouldn't have mattered (if anything, the producers may have overestimated how antagonistic American audiences might feel towards the CIA--the rest of the world probably loved that element--but they apparently nailed Americans' worries about Mexico on the head, since I don't remember any squawking last summer about the overwhelmingly negative pre-credit sequence). And just to be sure that politics stay firmly out of the equation, the film is fairly nimble in keeping hierarchies of blame in place: the CIA and private security firms are "bad," the D.O.D. is..."okay" (Biel is a force for good, but her boss is a scared bureaucrat who still locks up the A-Team at the end), and the regular Army and the Rangers are "good."
So with politics and topicality out of the picture, The A-Team stays light and breezy, with the cast striking exactly the right chords of playing it (relatively) straight to make the comedy and action that much more amusing. Neeson gets an introduction worthy of his gravitas here when director Carnahan stages his escape from ravenous dogs in complete shadow--a nice touch that allows a big "movie moment" reveal when Neeson steps into the light as the Peppard-like Hannibal, complete with glowing cigar and a self-satisfied, smart-assed smug appreciation of his own skills. Cooper has more fun than anyone else here; you can tell he knew this big-budget feature might be an important career step, so he goes all out, achieving that tricky tone of infuriatingly egotistical self-absorption and undeniable charm that American audiences find irresistible in their criminal ne'er-do-wells. Copley should be the go-to comedy figure here--and he does have his moments (I liked his giggling during electroshock therapy)--but his character seems to have the least amount to do in the film, and he's shortchanged as a result. As for Jackson, most critics didn't cotton to his B.A., but I rather liked his attempts to be the anti-Mr. T. After all, who can "out-Mr. T" Mr. T.? So why bother? If he tried an imitation, fans would have groaned, and had he played it even more violently, the sweetness of the character would have been lost. I didn't like that the filmmakers totally de-sexualized the Biel character (no revealing clothes, no eye-candy moments, not even an ass shot); it's almost as if the producers talked themselves into cutting that element out of the film for fear of pushing for too much ("We've got the action, so...go ahead and let Biel wear the Kevlar."). Or perhaps it was Biel herself who demanded no gratuitous eroticism; she certainly comes off as far too serious for the rest of the party...as if anybody was going to show up to watch her "act" in The A-Team. Luckily, Patrick Wilson is around as one of the funnier villains I've seen for some time. Never overstepping into broadness, Wilson makes his "Damned-glad-to-meet-you-Eric Stratton-as-cold-blooded-assassin" character hilariously funny, whether he's whispering to his aide, "She's hot," when talking to Biel on the phone, or marveling in a deadpan at the destructive power of his called-in air strike as he watches it on TV ("Wow, that's awesome. It looks just like Call of Duty."). With this talented cast, and a group of screenwriters and a director that put "overkill" in service of a disarmingly funny script, The A-Team turns out to be a superior example of just the kind of film it's parodying.
The DVD:
The Video:


Crystal clear. The anamorphically-enhanced, 2.35:1 widescreen image for The A-Team is beautiful, with a razor-sharp image, plenty of picture detail, inky blacks, and delicately shaded values. No compression issues. It probably looks even better on Blu-ray, but this is good enough, too.


The Audio:


The bombastic Dolby Digital Enlish 5.1 stereo track has an active backfield with sometimes dizzying separation effects during the loud, loud action sequences. Bass levels are solid and hefty, and dialogue is mixed properly with the effects--no mush. Spanish and French Dolby 3.0 Surround tracks are also available, as well as English and Spanish subtitles, and English close-captions.


The Extras:

I watched the unrated, extended cut version, and went back periodically to see the differences from the theatrical version. Some good stuff was lost in that shorter version; for example, there's a telling exchange between Hannibal and B.A. where they recite the Ranger Code--a good bit of characterization that only gives the film more depth. So I recommend the extended cut. There's an information-heavy commentary (and welcome for that attention to production detail) from director Carnahan as the main bonus here, along with the original trailer, as well as some kind of montage of scenes pasted over the original A-Team theme--dumb.


Final Thoughts:


The A-Team is better than most of the films it parodies. With a frequently funny script based on a beloved TV show, and juiced, hyper-stoked action sequences, The A-Team would have gotten noticed anyway by audiences. But director and co-writer Joe Carnahan delivers the expected conventions of a summer popcorn movie with a lightness of touch and sure sense of self-knowing absurdity that I found quite refreshing. Let's hope The A-Team's relatively mediocre haul at the box office won't preclude a sequel. I'm highly recommending the extended, unrated cut of The A-Team.


---


Paul Mavis is an internationally published film and television historian, a member of the Online Film Critics Society, and the author of The Espionage Filmography.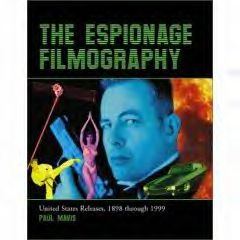 ---
C O N T E N T

---
V I D E O

---
A U D I O

---
E X T R A S

---
R E P L A Y

---
A D V I C E
Highly Recommended
---
E - M A I L
this review to a friend
Sponsored Links
Sponsored Links