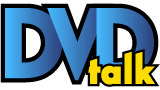 Fox // Unrated // December 21, 2010
List Price: $22.98 [Buy now and save at Amazon]
---
"No more Star Wars!"

David A. Goodman, Executive Producer/Co-Writer of It's a Trap!
Acceptable (if predictably hit-and-miss) Return of the Jedi spoof from Family Guy. Family Guy: It's a Trap! comes to DVD with some questionable extras in this sharp-looking widescreen transfer, and certainly fans of both franchises will add this release to their collections if only for completeness. However, more casual fans will be satisfied catching this on cable.
I hesitated a few moments before selecting Family Guy: It's a Trap! from the screener pool here at DVDTalk, mostly out of the wearying proposition of possibly running afoul of two of the biggest fanboy operations out there should I slip up royally and I don't know...get the name of a Star Wars planet wrong or fail to connect up a pop culture goof that Family Guy was endlessly flogging. I grew up on Star Wars, but I'm by no means an expert on the franchise, and I never miss a new Family Guy episode...whenever they manage to actually broadcast one. And I had no problems with the previous Family Guy Star Wars spoofs, either, falling in line with most viewers who absolutely loved the first, Blue Harvest, and felt slightly let-down with The Empire Strikes Back parody, Something Something Something Dark Side. So...why not review Family Guy: It's a Trap!? At least I wouldn't have to craft a boring synopsis, and I could just argue about the jokes I liked and the ones I didn't, with a run-down of the extras. Simple.
It's no secret by now that most reviewers have latched onto Family Guy: It's a Trap!'s opening scroll where the writers, Cherry Chevapravatdumrong and David A. Goodman (and surely Seth MacFarlane, even though he's not officially credited), openly admit not only their misgivings about attempting this money-driven third Star Wars parody ("Fox made us do it."), but also their withering assessment of the aesthetic worth of their final efforts in a joke that, on the commentary track, MacFarlane swears is the truth ("Look, just do me a huge favor and lower your expectations. Okay? Just this one time. I promise I'll make it up to you. I mean, 'Star Wars,' fine. 'Empire'--still not bad. But on this one we ran out of gas."). The danger in making that kind of faux-straight, self-deprecating admission of failure is that it only works as a joke if the writers are ultimately wrong. If Family Guy: It's a Trap! had turned out to be superior, that opening scroll would be funny, showing a hip awareness of the writers' own skills that allowed them to poke fun at themselves. However, Family Guy: It's a Trap! is completely in line with its creators' own qualified estimation, leaving a perfect opening for non-plussed or disappointed viewers to offer, "You're right--it does blow." There's nothing "honorable" in an artist covering his or her ass by saying, "Well...the suits wanted me to do this for money, even though I'm burnt out, so don't blame me if it's crap."
It certainly doesn't help, either, that spoof Family Guy: It's a Trap!'s source material, Return of the Jedi, was already close to spoof itself, with a storyline that uncomfortably aped critical elements of the first two films (at 11-years-old, Star Wars thrilled me; at 17, Return of the Jedi frankly bored me). With two successful Star Wars parodies under their belts, what was left for the Family Guy writers to do but essentially re-work their own gags (a fact that the writers admit in their commentary track)? If Blue Harvest could get big laughs just from seeing little Stewie in that huge Darth Vader helmet (a visual gag too close to Brooks' Spaceballs), or having pedophile Herbert as Obi-Wan Kenobi lust after young Skywalker, necessarily by repetition alone (and limited further by the already-repeating elements in the Star Wars framework here from Return of the Jedi), the laughs are going to lessen over the course of the installments, as they did with Something Something Something Dark Side and now even more noticeably with Family Guy: It's a Trap!. No wonder Goodman cries with relief, "No more Star Wars!" at the end of the commentary track here; can you imagine the diminishing returns produced by spoofing the problematic prequels?
The obvious negatives aside, then...many jokes are going to work in Family Guy: It's a Trap! simply because when the humor sticks to established Family Guy conventions--throw-away non-sequiturs, juvenile gross-out gags featuring gore or flatulence, smarmy pop culture goofs that become funnier the more laboriously they're utilized--the pay-offs are fairly predictable (and certainly enjoyable). When C-3PO/Glenn Quagmire goes to Jabba the Hutt's/Joe Swanson's palace (at the "corner of Tatooine Way and Martin Luther King Boulevard,"), Consuela the housekeeper, as the door guard droid, scores the episode's first big laugh when she wearily replies, "Noooooo, nooooo," when C-3PO asks her to take a message to Jabba. I don't think there's a Family Guy viewer out there that didn't predict the results of thawing out Han Solo/Peter (who memorably got the biggest laugh in Something Something Something Dark Side when he was preserved in carbonite, mooning everyone), as the farting rolls on and Peter keeps apologizing--nor are the laughs any lesser for that anticipation. Family Guy always scores when it lets a seemingly unfunny joke or situation continue on endlessly, and they do it again during the Sarlaac Pit sequence when director Peter Shin lets the characters conspiratorially nod to each other for what seems like minutes. The "Chips Ahoy®" bit, with Luke Skywalker/Chris Griffin positive he's hearing R2-D2/Cleveland Brown crinkling a bag of cookies R2 swears are all gone, is vintage Family Guy misdirection, while Darth Vader/Stewie introducing a caught-off-guard Emperor/Carter Pewterschmidt to a visiting dying child from "the program," is a typically sick (and hilariously wrong) Family Guy joke (watch the kid's eyes turn stricken when the Emperor insists he come back next year when the Death Star is finally finished). The best celebrity slap-down comes again at the expense of Elizabeth Hurley as Han/Peter flatly wonders, "I just think she's done," while the throwaway visual of the giggling storm troopers stripping down to bikinis as they have a pillow fight with dead Ewoks is a solid gem. Contrary to the writers' frankly silly wish to substitute The Cleveland Show's Rollo in as Lando (the implication being for politically correct reasons...which one can take as subtly racist, too), Mort Goldman scores the funniest vulgar line when he panics, "Holy sh*t! That blast came from the Death Star!" (impeccable line reading from Jerky Boys' John G. Brennan), while my favorite Family Guy character, Herbert, gets the episode's best joke when he exclaims to Luke, "Why didn't you tell me you got a new hand? Let's take that thing out for a test drive....Seriously, put your hand like you're gonna pull a carrot out of the ground."
And all of that (and a few more jokes) score well in Family Guy: It's a Trap!. However...there are a lot of missteps and flat-out lame jokes and sequences here, too--far more than should be (but enough, predictably, since the source material is so weak to begin with). Tyler Perry movie poster jokes simply can't work anymore, while almost every appearance of the characters from American Dad fail to impress here (why didn't they include the most obvious choice from this increasingly funny series: Stan Smith?). The sock puppet jab at the Star Wars "Special Editions" is too tame, while the too-brief inclusion of Rush Limbaugh smacks of pay-off rather than true inspiration. The "Hanjobs.org" commercial is bad Mad TV, while the "fly casual" visualization is downright embarrassing; the spaceship, um...puts its wings in its pockets as it whistles and strolls by the Death Star (other out-right groaners include the "fire at will" stretch to include Lost in Space and the, uh..."pie fighters"). The substitution of ten-speeds for Endor's floating speeder bikes yields' zero laughs (even Pee-Wee Herman's drop-in doesn't score), while the climatic Power Station joke should elicit laughs from the 12 people who still remember that dubious enterprise (clearly a case of Family Guy needing some kind of pop culture joke for a gag...and coming up short with a reference that's not big enough to deliver). As for the cursing on this DVD version, it never fails to amuse me that those moments always somehow sound funnier on Family Guy when they're bleeped out for cable; they come off more naughty, more forbidden, in a juvenile way (and let's face it: that's Family Guy's appeal). Most disturbing of all here is the mitigating of the conventional Family Guy nastiness, as evidenced by the scene where Peter flips out on some storm troopers, making them dig their own graves. According to the commentary track, the scene went on longer (it was animated, too), going much, much darker than anyone at LucasFilm or Fox cared for, so it was cut. I don't watch Family Guy for "safe." I watch it precisely for those kinds of sick moments that push beyond the boundaries of good taste (such as that episode where Peter is raped by a bull, a la Deliverance). It's a shame Family Guy: It's a Trap! curbed its edge to suit the suits.

The DVD:
The Video:


If indeed the Blu-ray edition is an improvement over this standard version, I don't see how wide the margins could be--this looks terrific. The first widescreen Family Guy Star Wars spoof, the anamorphically-enhanced, 1.78:1 transfer is crystalline clear, with beautifully-shaded color values, solid blacks, and a bright, bright image. Edge enhancement is almost non-existent. Smashing.


The Audio:

The Dolby Digital English 5.1 audio track is also terrific, utilizing key Lucas sound effects and original Return of the Jedi music cues to awesome effect. Speaker separation effects are lively, with a hefty recording level and zero hiss. English, French, and Spanish subtitles are included, along with English close-captions.




The Extras:

Along with a bonus digital copy of Family Guy: It's a Trap!, a full commentary track hosted by creator Seth MacFarlane, David A. Goodman, Cherry Chevapravatdumrong, Shannon Smith, and director Peter Shin is the main extra. MacFarlane shows his contempt for the episode and the process of the DVD commentary by actually getting up and leaving halfway through the episode (he could only chisel out 29 minutes from his busy schedule, not 57?), while the rest of the track is heavy on people laughing at their own jokes instead of concentrating on discussing production information. Next, A Very Special Message From Darth Stewie (1:23), is a useless throwaway that seems like a joke deleted from the final cut. Star Wars Trivial Pursuit: The Ultimate Championship, running an ungodly 31:26, actually shows Goodman, Chevaprayatdumrong, writer Kirker Butler, and producer Alec Sulkin playing Star Wars Trivial Pursuit® for a half hour, proving once again that most writers are writers for a reason: they're not performers. One of the most incomprehensible extras I've ever encountered on a DVD release. Drawing With Peter Shin, running 19:27, is an interesting look at the physical process of roughing out drawings of the Family Guy characters. Sock Puppet Outtakes (1:29) is exactly what sounds like, while Animatic, running a healthy 38:49, may interest animation enthusiasts who want to compare first with final efforts. Finally, Making the Scene, at 6:29, has Peter Shin commenting on the evolution of two sequences, between the animatic and the final episode.
Final Thoughts:


Solid laughs are here in Family Guy: It's a Trap!...but quite a few jokes and gags miss, too, with source material that leaves little room for anything but repetition from the previous Family Guy Star Wars spoofs. Still...there's no way fans of both franchises won't buy this disc--even if the extras are fairly lame. I'm recommending Family Guy: It's a Trap! for hard-core Family Guy and Star Wars fans, with a rental recommendation for the more casual viewer.




---


Paul Mavis is an internationally published film and television historian, a member of the Online Film Critics Society, and the author of The Espionage Filmography.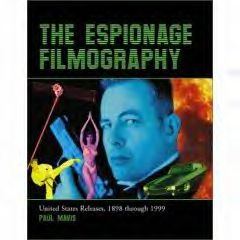 ---
C O N T E N T

---
V I D E O

---
A U D I O

---
E X T R A S

---
R E P L A Y

---
A D V I C E
Recommended
---
E - M A I L
this review to a friend
Sponsored Links
Sponsored Links