List Price: $14.93 [Buy now and save at Amazon]
---
"It never ceases to amaze me what boneheads you kids are."

Principal Lowenstein
Incompetent bait-and-switch teen meller that commits TV's deadliest sin: it's boring. Vivendi Entertainment has released Seven Deadly Sins, a seven-part miniseries (stitched up here into an ungodly three-hour movie) that initially promises some nasty, sweaty, small-town teenage decadence (thank you, god)...but which eventually delivers a lamentably tame product closer to The Waltons than Peyton Place or Cruel Intentions. Knock-out cinematography is about the only plus here--a drawing point, I'm sure, for all the half-crazed teens out there looking for nicely-composed frames rather than hunky, beautiful bodies in various states of dishabille. No extras for this release, either.
According to the narration of degenerate Manhattan transplant, Kaia (Rachel Melvin), picturesque Grace, California is a podunk little town with nothing going for it. Sent by her absentee mother to live there with her equally distracted father, Kaia sets out to stir up some trouble in Grace, using her somewhat-hottie body and her complete lack of morals to entice her newfound hayseed friends into breaking the seven deadly sins. And that shouldn't be too hard, considering all of them are walking a daily tightrope of either horny teen angst or a slack, unfocused desire to do something, anything, to get out of Grace. Harper Grace (Dreama Walker) has the most to lose in her senior year. The most popular girl in her class, Harper's grip on that status is tenuous, since her family--the town's founders who once owned everything in Grace--has fallen on hard times. She's obviously sensitive to rich bitch Kaia's jabs about money...as well as to Kaia's effortless seduction of poor boob Adam (Jared Keeso), Grace's best friend (and secret, life-long crush), and BMOC sweetheart of "good girl" Beth (Emma Lahana). Adam runs track; that's his ticket out of Grace, and fellow virgin Beth is as smart as she is exceedingly uptight. But "bad boy" Kane has no such wholesome ambitions; he helps "facilitate" the sale of ecstasy--a hobby his police detective mother knows nothing about?while harboring a lust for his best friend Adam's girl, Beth. All this powder keg of potential backstabbing and immorality needs is a catalyst, and Kaia's ready to light the fuse.
SPOILERS WARNING!
As I've written in quite a few prior reviews, I'm an unabashed fan of this kind of trash. Lifetime Movie Network is left on at my house the same way all those banks and libraries leave on CNN (the only places that station is tuned in, come to think of it). I like my melodrama fast, crude, and not too bright. I'm not looking for "art" when I watch those kinds of networks; I'm looking for a genre "fix," and I want those conventions and stereotypes and clichés honored. And certainly, the beginning of Seven Deadly Sins seems to suggest we're going to get an epic dose of heated melodramatic swill, complete with reasonably attractive young stars backstabbing and bedding each other with abandon. Despite the fact that the movie fails to establish the town of Grace as a central character (a critical miscalculation, since everyone seems to hate the place...but we're never shown why), we can safely ignore any pesky story context and just get to the good stuff...if the opening scene had held true throughout the rest of the film: impassive Kaia slo-mo swinging her hips in a short skirt and leather boots as she plots sexual mayhem on the unsuspecting rubes. Fair enough. Count me in for three hours of simplistic, straightforward sexual gamesmanship, filtered through the rather obvious apprehensions of pouty, petulant, dimbulb teens.
Unfortunately, Seven Deadly Sins can't seem to get its act together to give viewers a convincing take on either its sexual peccadilloes of choice, or its hackneyed games of manipulation. If I don't need to know, deep down, who Kaia or the other kids are, can't I at least ask that they act within a moderately rational universe? If Kaia is such a badass siren...why is she upset when she learns that her teacher--whom she aggressively pursued and seduced for kicks--is a thief who's hiding out under an assumed name? Shouldn't that thrill the morally bankrupt Kaia? Why the sudden, inexplicable hurt feelings that he lied to her...unless we need an even worse villain in Teacher Jack to make Kaia look better, somehow, in the end? And why does she suddenly up and date loner weirdo Reed (they share "meet cute" assignations, complete with lightning bolts and, hee hee, her father's borrowed swim trunks) when he appears to offer nothing she would want? Isn't he the very embodiment of small-town nowheresville Grace, the place she calls hell? Why toy with him--he's not even one of the popular kids? Why does she want love all of the sudden, when we're given no background on her character other than she's a monster of rotting appetites? Other baffling, totally unmotivated hook-ups include good girl Beth taking up with Reed (there's zero set-up for this; she just goes to his room), and Miranda--a cipher who pops up once or twice during the movie, but who seems to hold some kind of important function in the story we're unaware of--making out with Kane. What is all that? What does it all mean to the story, and how does it logically come about? We're never told.
Unfortunately, the script, such as it is, ping-pongs back and forth between suggesting a wild ride that never materializes, and all-too-depressing excursions into inarticulate teen desires and fears of revenge and betrayal and other expressions of impotent rage that are as badly written as they are poorly structured. The narration by Melvin is a good example. Read in what I assume was an approximation of sexy, deadpan nihilism, its effect comes off instead like one of those college radio show hosts trying to vamp on a Sunday morning with bad poetry and a breathy, fake delivery. Littered throughout the script are gems like, "Death sucks; it gives you a certain perspective on life...and you don't have to count calories," (why is this teen channeling Joan Rivers?), or "High school is like life: it comes with an expiration date." So does rotten cheese. Kaia keeps trying to turn us on to death and sin and balls-out manipulation...but that promise of some serious sh*t going down with self-described "world class sinner" Kaia is never really delivered. The best sinning Seven Deadly Sins can come up with is Kaia sleeping with a virgin? Or her teacher? Or playing silly little games with other people's lives--games, by the way, that are so obvious that even the most gullible teen would see right through them? That's it? That's the mayhem I've been primed for? I'm sorry, but I like my "smut" a little smuttier than that, thank you. If I'm promised high school perversion, I'd like to think that's what I'm going to get--not thoroughly tired soap opera-style machinations cut with "sex" scenes that wouldn't make John-Boy Walton blush.
Did anyone making Seven Deadly Sins ever see the average Lifetime movie? They have fairly realistic sex scenes in them now (albeit basic cable-safe). And the immorality is Old Testament-stinging. Seven Deadly Sins, on the other hand, seems to want its story seven different ways from Sunday, promising wanton chaos before quickly congealing into smarmy teen romance pap and coming-of-age clichés with, god forbid, a moral tacked on to further piss off the viewers (and the moral is? Own your sin...whatever the hell that means). I don't watch films like Seven Deadly Sins to get a hypocritical sermon on right thinkin' and right livin'--I watch them to confirm my worst feelings about humanity...preferably enacted by beautiful, nubile people (and hypocrisy reigns as Seven Deadly Sins flaunts its actors in endless erotic poses, only to turn the camera off before anyone gets busy). Seven Deadly Sins has the nerve to wind up its story by stating "love conquerors all sin"--a genuinely beautiful sentiment that has nothing to do with why I or anyone else would want to watch Seven Deadly Sins.
The DVD:
The Video:

Mathias Hernol's cinematography is superior for this kind of cable dreck, and it looks quite good in this razor-sharp, anamorphically-enhanced 1.78:1 widescreen transfer. Colors are richly valued, and blacks are true. Interlacing was a problem one or two times, with a bit of shudder now and then in more busy camera moves, but otherwise, no compression problems of note.

The Audio:

The Dolby Digital English 5.1 stereo audio mix is hefty, with decent separation factors, and a moderate-to-heavy recording level. No hiss. Close-captions are available.

The Extras:

No extras for Seven Deadly Sins.

Final Thoughts:

Don't jerk my chain, fellas. Don't promise me filth, and then deliver a sermon--I'm not interested. If you want to pose as a sexy melodrama filled with the promise of horny, backstabbing teens willing to do anything for thrills and revenge...then deliver that product. Don't pull up short and keep things safe while pretending you're nastier than you are. Seven Deadly Sins is a unsatisfying tease, plain and simple, but even worse, it's a bore. Skip it.

---

Paul Mavis is an internationally published film and television historian, a member of the Online Film Critics Society, and the author of The Espionage Filmography.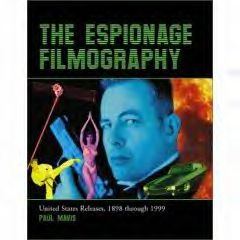 Sponsored Links
Sponsored Links