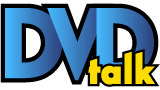 Black Butler: Season One, Part 2
List Price: $59.98 [Buy now and save at Amazon]
---
The Show:

A while ago FUNimation released the first installment of Black Butler's first season. The show proved to be a fun enigmatic supernatural romp with fan-service (on the yaoi side) and a rather interesting premise. Ultimately I was left with a positive impression of the show and was eagerly anticipating the second installment. Guess what I just finished watching?


In case you missed my review of the first release, Black Butler is a series about a young boy named Ciel Phantomhive. He is the heir to the Phantomhive estate and along with the riches comes power to some extent, as he's a tool for the Queen to use as she sees fit. Cie's reputation precedes him in nearly every circumstance, which is remarkable considering he's just a young boy. Behind every great boy is a sketchy man (at least in the perfect yaoi world) and in this case that guy is Sebastian, Ciel's butler.


Sebastian isn't just an ordinary butler. Sure he can make a mean set of tea and crumpets, but he also happens to be a demon that answers to Ciel's command. The cost of such a relationship is the inevitable consumption of Ciel's soul by Sebastian. I suppose it's a small price to pay for power and influence, even if it just lasts for a short time. In the first volume we were introduced to the two protagonists and a host of secondary cast members. The series was often episodic in the sense that there were self-contained storylines, but most of these lasted for multiple episodes. A little bit of lore came through towards the end of the first half, and this second volume picks up where the original release left off.


This installment picks up with episode 13. As the episode opens we are introduced to Prince Soma and his servant, Agni, who quite literally wind up bumping into Ciel and Sebastian. Soon enough they mend their rocky introduction and the pair of master and servant actually wind up staying at the Phantomhive Estate for some time. There's more to Agni's character than initially meets the eye, however, and by the end of this storyline we actually get to see the Queen in the subsequent episode. The conclusion of the Soma and Agni plotline is rather corny, but there's a certain charm to it.


As the show moves forward there are some episodic episodes, and a smallish storyline that deals with an angel of sorts. The show continues to introduce new characters at it heads towards its finale, though I must say they add something to the show. The villains in this series have always been intriguing in a sense and I'm pleased to report this installment is no different. I also don't want to divulge much about the conclusion of the series, but let's just say it's rather dramatic and finite (though there is a second season, so maybe it's not as definite as one might think).


If you saw, and appreciated, the first installment of Black Butler, then you'll definitely enjoy what's in store with these episodes. The show provides some solid adventures at its midpoint and towards its final run, and ultimately it's entertaining. I'd still profess that it's not entirely for everyone though. The yaoi fan-service, though relatively light, is still omnipresent, and that's definitely something that's not for everyone. Even so the show is intriguing and enjoyable enough to warrant a universal recommendation.

The DVD:
---
Video:

Black Butler is presented on DVD with its original 1.78:1 aspect ratio and has been enhanced for anamorphic playback. The series looks good with bright colors and clean animations. The color palette also strikes some nice contrast between its characters. Some softness is present at times and there's a little blocking, but overall the show is pleasing to the eyes. I appreciated the Victorian era designs the show uses and the gothic nature will definitely appeal to some, if not most, in the audience.

Audio:

English 5.1 and Japanese 2.0 are what you're going to find here for audio. The Japanese track is the far better of the two, though the English is serviceable for viewers who prefer an American take on things. Music plays a somewhat important part in the show, as it often sets the darker mood, but the rock-like riffs at the start and end definitely throw off the period aspect of the series. Optional subtitles are included, of course.

Extras:

The bonus features this time around include a special bonus episode "His Butler, Performer", audio commentaries, clean animations, and trailers.

Final Thoughts:

Though it's not the greatest series out there, Black Butler has enough going for it to market for universal appeal. The supernatural intrigue, enigmatic characters, and quirkiness of the script make for a largely positive impression. This second installment heads down some predictable paths, but in all honesty the show only had one inevitable conclusion. Then again there's the second season to contend with, but that hasn't been released in the States as of yet. For now, consider Black Butler recommended. This second half compliments the first, and overall it's a fun series that goes places.
---
Check out more of my reviews here. Head on over to my anime blog as well for random musings and reviews of anime, manga, and stuff from Japan!
---
C O N T E N T

---
V I D E O

---
A U D I O

---
E X T R A S

---
R E P L A Y

---
A D V I C E
Recommended
---
E - M A I L
this review to a friend
Sponsored Links
Sponsored Links