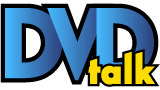 List Price: $59.98 [Buy now and save at Amazon]
---
The Show:

Guin Saga touts itself as a "Sweeping anime epic for the ages" and is "based on the multi-million dollar, best-selling Japanese novel series", but I'll be damned if I haven't heard of it before. I've got my finger on the pulse of the anime community and there has been virtually no buzz on this series, either when it was aired in Japan or when it was announced for Region 1. And so I head into the series with no expectations, and maybe a little speculation. What's the verdict?


To my surprise Guin Saga has actually been around since the late 70s in book form. For over two decades Kaoru Kurimoto wrote novels for the series and it's become something of a mainstay fantasy franchise in Japan, though she passed away in 2009. Here in the States there's apparently only one book that has been released. The anime, produced by Satelight (Heat Guy J, Hellsing Ultimate), originally aired in Japan in 2009 and received 26 episodes. Sentai Filmworks has obtained the rights to release the series in the U.S. and they have split the show up into two parts. This first collection features episodes one through thirteen on three DVDs.


The show begins essentially like every fantasy role-playing game on the market. There's a destiny that's spoken of, a kingdom on the verge of collapse, and two nobles who manage to escape in just the nick of time. The clichés more or less end there. In the kingdom of Parros, the twins Rinda and Remus evade capture and execution at the hands of the Mongauli. By utilizing a crystalline tower that transports them far away they wind up in a dense and haunted forest known as Roodwood.


While in Roodwood they attempt to survive on their own with little more than a royal knife, but Mongauli are hot on their trail. Rinda and Remus have a spot of luck, however, since they are soon rescued by a mysterious man who absolutely decimates the Mongauli task force. One would think the twins would be happy about this, but considering the man is an amnesiac with little more than a loin cloth and a leopard's head, they are naturally speculative. Considering the guy just saved them, and he passes out from a burning fever, Rinda and Remus decide to stick with him until he's better.


The leopard man's name is apparent Guin, since it's one of the few names he remembers. There's also someone or something named Aurra, but he can't recall who or what that is. It would seem that the fate of the twins of Parros and Guin are intertwined since the Mongauli soon capture both of them. What comes next is more talk about destiny and of the mystery surrounding Guin and his past.


In nearly every instance Guin forgoes his own safety to save Rinda and Remus, though it's clear that a bond has formed between the three. Eventually they are joined by a mercenary named Istvan and a weird, annoying monkey girl named Suni. Grander antagonists eventually come through, but in all honesty we're still dealing with the Mongauli; just more specific factions and personas.


Guin Saga takes a while to get going, even though the main players are more or less introduced in the first couple of episodes. The continuous pursuit from the Mongauli and the protagonists getting captured, freed, and captured again gets a little old early on. It kind of dulls the drama in a sense, and in addition to that some of the language is a little too flowery and grandiose for its own good. There's a bunch of pomp and circumstance here, though it kind of comes with the territory since this is an age-old kind of fantasy world.


Despite the bumps in the road, this first half of Guin Saga is actually quite good, and I dare say that it borders on the epic. If you enjoy shows such as Record of Lodoss War or the like then you'll definitely want to pick this one up. There's a feeling of comfort that comes from the traditional fantasy setting and the series really takes itself seriously. Everything from the characters to the world is well realized and that's a tribute to apparent quality source material. Consider this one highly recommended.

The DVD:
---
Video:

Guin Saga is presented on DVD with its original 1.78:1 aspect ratio, and it looks pretty good from start to finish. Character designs are attractive, and some are far more dynamic than others. The world is also lively and colorful with loads of detail put into the production. The quality of the transfer also stands out with very little grain and a decent degree of sharpness all around. This is the kind of show that's crystal clear when it needs to be and utilizes softness to good effect.

Audio:

Rather surprisingly Sentai Filmworks offered up an English dub with this release. English and Japanese 2.0 tracks are included, and both are quite good. I actually had a hard time picking between the two, though I ended up with the Japanese version merely because some of the English translation of the flowery language didn't work so well. The quality of the sound is good with clean, crisp audio though don't expect either track to push the envelope in terms of immersion. The tracks are flat and front-centric, though that's to be expected with 2.0 offerings.

Extras:

To my surprise there was even an additional disc thrown into this collection for bonus features. Included here are the atypical trailers and clean animations, but the experience is extended with a video of the Japanese premier, one that looks at the late Karou Kurimoto's work, and an interview segment with members of the original Japanese cast.

Final Thoughts:

Guin Saga is a powerful show that really succeeds at crafting a world and filling it with characters you care about. Though we only have the first half of the program, I'm going out on a limb and calling this series an epic. We'll see how that statements holds up with the next installment, but I must admit I was totally surprised by this show that I knew nothing about. Sure, there are a few bumps in the road, but who cares when the rest of the ride is a blast? Buy this show! Highly Recommended
---
Check out more of my reviews here. Head on over to my anime blog as well for random musings and reviews of anime, manga, and stuff from Japan!
---
C O N T E N T

---
V I D E O

---
A U D I O

---
E X T R A S

---
R E P L A Y

---
A D V I C E
Highly Recommended
---
E - M A I L
this review to a friend
Sponsored Links
Sponsored Links