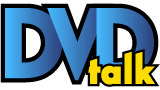 List Price: $27.98 [Buy now and save at Amazon]
---
The Movie:


Zombie films can usually be broken up into two distinct types. First, you have the voodoo type zombie films, e.g. I Eat Your Skin or I Walked With a Zombie or The Serpent and the Rainbow, in which the zombies are not actually dead, but living humans put into a trance like states by neurotoxins and/or voodoo spells. Second, you have the George Romero type zombie films, in which the zombies are reanimated corpses, brought back to life by chemical exposure or radiation or what have you, as in Night of the Living Dead, Return of the Living Dead or The Living Dead of Manchester Morgue. Independent film The Zombie Farm is something of a hybrid between these two flavors, and is an intriguing attempt at a new take on the genre, even though it stumbles as often as it succeeds.



A few plot lines are woven together at the beginning of the film, and it takes a bit before the story begins to make sense. Pilar (Adriana Catano) is a documentary filmmaker who sees an advertisement for a sort of Hispanic psychic or witchdoctor named Roque (Roberto Montesinos), and decides she wants to make a film about him. He's a bit of a con artist, dispensing relationship advice, magical potions and immigration assistance to the Latin community of Louisiana with a rakish flair and flamboyant wig. At the same time as Pilar's visit, Ana Maria (Monika Munoz) comes to visit Roque to try to find some way to stop her husband from abusing her. In a fit of conscience, Roque tells her he can't help, and she goes away despondent. But she finds someone else who can help, the sinister Mana Luna (Nadia Rowinsky), who is a very real practitioner of macumba. Mana Luna gives Ana Maria a potion for her husband to cure him of his violent ways, which instead transforms him into a zombie.



The frightened Ana Maria goes back to Roque for help, telling him that her dead husband won't leave her alone. Soon enough, Pilar joins forces with the two, along with Roque's landlord, and they find that Mana Luna has more ominous plans than just transforming one wife beater into a revenant. Hijinks ensue.



While The Zombie Farm has some very good points, it is uneven throughout. The only aspects that are consistently high quality are on the production end: sets, effects, camera work, etc. The production values are quite high for a low budget film, and it looks great. Everything else is spotty. A few examples: There are one or two very effective jump scares and a number of eerie images (the dozens of zombie hands slowly pushing open a barn door is one good example), but overall no feeling of tension or fright is maintained. The story isn't focused enough to allow for a steadily building sense of danger and the various zombie attacks feel almost randomly placed. They are fun and exciting, but only in isolation. They don't build to anything. The script needs to be tightened considerably.



Also, the characters, particularly the leads Pilar and Roque, are likeable enough, and the actors have periods of sincerity and passion, but also awkwardness. This stems not so much from their talent, but from the sometimes mushiness of the script. Writer director Ricardo Islas attempts to meld humor and horror, which can be done, but can't seem to blend them seamlessly. The humor is just a touch too broad, and the horror just a tad too unfocused for the pairing to work. The characterizations are generally good, but Roque has the tendency to give long pronouncements on ethnic solidarity to Pilar, who is the more Americanized of the two. While in theory these sentiments would seem quite consistent with Roque's personality, in practice the speeches come off as tacked on or artificial. Montesinos obviously has a well developed sense of comic timing, but the words he is given to say often defeat this natural talent.



All this is not to say that The Zombie Farm is a bad film. It's not, but the dollops of greatness are equally mixed with mediocrity. Zombie fans will enjoy the undead minions, though perhaps be disappointed by the understated (though professional and effective) gore and makeup effects. The mixing up of voodoo zombies and Romero zombies is quite interesting, and allows the filmmakers to dispense with the usual remedies for zombie infestation (i.e. the quick shot to the head) while maintaining the fun of flesh eating ghouls. If Islas can make a film that sheds the dross and deadweight, but holds on to the unique perspective, ingenuity and passion of The Zombie Farm, that would be a film this reviewer would rush to see, and one hopes Islas will continue his efforts and improve every time.



As it is, The Zombie Farm is recommended, with a few reservations.



The DVD


Video:

The image is presented in 1.78:1 widescreen, and generally looks good. At times, the edges of the screen seem to be in a soft focus, though the center is sharp. Other than this, which may well have been an artistic choice, it all looks good. The images are clear and bright, with good contrast and rich colors.



Sound:

The audio is available in both Dolby digital 5.1 channel and 2 channel, and works well. The viewer feels sufficiently surrounded and in the action, and the separation is clean. English subtitles are listed as available, but don't seem to work. They only show up when Spanish is spoken, and not always then. No alternate language track is included.



Extras:

There is only one major extra included, a behind the scenes featurette that comes in at about seventeen minutes, and appears to be a special from a local Louisiana television station. It focuses on the economic development potential of producer Jonathan Sebastien's efforts to bring the movie industry to the state. However, it also includes interviews with director Ricardo Islas and several members of the cast and crew, and provides a lot of insight into the production.



Trailers are also included for Year of the Carnivore, Spooner and The People I've Slept With (which run before the feature film) and a number of trailers in the Maya Previews section of the extras page.




Final Thoughts:

The Zombie Farm is a valiant effort at a new and fresh zombie film, but it's a grab bag of fun, fear and disappointment. The good is at least equaled by the bad, but there is undoubtedly a lot of good to see here. Islas is a director to watch, and The Zombie Farm is an excellent chance to get to know his work before he breaks out.
---
C O N T E N T

---
V I D E O

---
A U D I O

---
E X T R A S

---
R E P L A Y

---
A D V I C E
Recommended
---
E - M A I L
this review to a friend
Sponsored Links
Sponsored Links