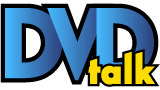 List Price: $49.98 [Buy now and save at Amazon]
---
The Series:
It makes sense that since covering the natural world with as wide an epic a scope as they have that BBC's Natural History Unit would flip the cameras around one hundred and eighty degrees and focus on humans. Enter Human Planet, an eight part series that takes the amazing nature photography and fascinating (and educational!) scenarios that made series' like Planet Earth so popular only to put a human spin on things. A look at how different cultures have grown up around the different parts of the Earth and the similarities and differences that exist between them, this series allows us to travel the globe and marvel at human ingenuity and think hard on just how hard the people in certain parts of the world work only to survive.
Narrated by John Hurt, Human Planet turns out to be pretty riveting stuff. The camera's done shy away from things, so those with an aversion to animal violence may want to keep the remote handy as the reality of the situation is that, yes, some animals are killed for food here, and what we wind up with is a seemingly very honest look into parts of the world most westerners don't give all that much thought to. Here's a look at the eight episodes that make up all that is Human Planet...
Disc One:
Oceans - Into The Blue: When you consider how much of the Earth's surface is covered by water it makes sense that the series would start off by looking at cultures that have grown up around, or sometimes even on, water. We spend some times with people who live in houseboats and only ever touch ground when trying to find fuel, and we watch a group of Filipino compression divers head 120 feet to the bottom of the ocean to wrangle schools of fish in nets, risking their lives and frequently coming up with The Bends. We also watch a lone man head out into the Pacific in a canoe and capture a shark by tying a rope around its neck!
Deserts - Life In The Furnace: From one extreme to the other we then head to Africa where we learn how people who live in the desert use different techniques to basically harvest water. Whether it's by putting up a series of nets to capture moisture in the air or digging a series of tunnels to connect underground wells and create an irrigation system, we see how it's done and then marvel in amazement at an annual celebration where, when a lake dries up, locals gather to capture the fish that lay on its bottom without a means to escape.
Arctic - Life In The Deep Freeze: As beautiful as it may be on camera, the Arctic is one of the most unforgiving areas in the world - and yet, civilizations have developed there, again with their own unique way of doing things. While we might not be too into the idea of feasting on dead birds that have been stuffed into a seal carcass and left to ferment under cool rocks, Inuit culture sees it as a delicacy. We learn how narwhals and whale sharks are caught and how their meat is used for both human and dog food, and we learn about a town in the far reaches of northern Canada whose sheriff has to be more concerned about Polar Bears than criminals.
Disc Two:
Jungle - People Of The Trees: This segment starts off with probably the most shocking sequence in the entire run where a group of small children in the jungles of Venezuela set out to catch and eat Tarantulas. From there we move to New Guinea where various native tribes celebrate local festivities and show the BBC's crew just how wild and colorful their parties can get. We also learn how monkeys are hunted and how water is captured. It's interesting to contrast this with the episode prior, for as different as the jungle cultures are from the arctic ones, there's a far bit they all have in common.
Mountains - Life In Thin Air: Once again, the BBC's cameras take us to some amazingly remote destinations as we visit some minors in Indonesia who work far too close to a mine situated next to a lake that is quite literally full of acid to bring in sulfur. We see how foxes are caught and eaten for food and we learn how bats are also caught and eaten for food. From there we head to Switzerland where those who live in that county's beautiful alpine region must deal with the very real and constant threat of avalanches. This has lead to avalanche patrol groups who blow up large quantities of snow before they can swoop down and do any serious damage to the humans below.
Grasslands - The Roots Of Power: From the mountains we head down to the plains of Africa were we see some Kenyan tribesmen contend with the very real threat of lions. From there we see how antelope are hunted and in the Kalahari Desert water snakes are quite popular and caught as often as possible. Mongolian riders heard horses as best they can in a vast and open space the size of which boggles the mind, while in Australia clever farmers employ helicopter pilots to help heard their cattle in the Outback.
Disc Three:
Rivers - Friend And Foe: We visit Canada's capital city and watch men deal with the constant ice that freezes up the river that threatens to flood the city, and we see how people who live in the Mekong Delta have to contend with massive monsoons every year. Floods are a constant problem in certain parts of Brazil but the locals have managed to adapt, as have the people who live in India who have learned to build bridges using what they have available.
Cities - Surviving The Urban Jungle: The series comes full circle when it focuses in on how cities and nature coexist on the planet, not always in harmony. The rise of industry threatens nature, while the power of nature threatens everything and this final episode does an interesting job of pointing out that balance in clever ways. We see how monkeys are still common in large Indian cities while the ever popular rats of New York City are noted as some of the most adaptive creatures on the planet. Bedbugs become a problem in London, and then we learn about how our current level of living won't allow the planet to properly exist, though rather than end on a gloomy note, we finish off by learning of strides that have been made in science and technology to help make our major cities more environmentally friendly.
A real eye opener of a series, each and every episode of Human Planet will make you stop and think. A series that is both a treat for the eyes and for the mind, it's intelligent, thought provoking, and frequently both beautiful and frightening as it shows us the lengths to which humans around the planet will go to adapt to their surroundings and to survive.
The Blu-ray

Video:


Human Planet is presented in VC-1 encoded 1080i high definition in 1.78.1 widescreen, and while those specs might make some videophiles grumble, when you see the picture in motion it leaves very little room for complaint. The image is, for the most part, beautiful. Full of fantastic colors and impressive fine detail, the picture quality is such that you can count the hairs on a camel's hide or count the crevices in an aging Inuit's weathered face. Texture is excellent, from the fur of the animals to the fibers of the clothing worn by the humans in the film, while bright, natural colors frequently amaze such as in scenes where the waves of the Pacific Ocean crash against the shore or where the snow in the Arctic Tundra blows across an empty landscape. There are no problem with serious compression artifacts or heavy edge enhancement and outside of some very minor shimmering here and there and a little bit of very minor banding there, Warner/BBC have delivered a superb looking release.
Sound:
Equally impressive is the DTS-HD 5.1 Master Audio mix that is included here. While this doesn't deliver the sort of all encompassing surround experience that a modern action film might, this is still a very immersive mix that does a great job of mixing some beautiful orchestral music and ambient and background noise into the rear channels to really pull you into the viewing experience. The narration is well balanced and always crystal clear and John Hurt's voice comes through with authority and wisdom, while a decent bit of low end power pushes some of the more active scenes through your subwoofer to provide a solid backbone when called for. There are a few spots where the less than ideal filming conditions result in a bit of background noise but outside of that minute source related complaint, things sound excellent here and leave no room for serious complaints at all.
The Extras:
When each of the eight episodes that makes up Human Planet finishes, be sure to watch the included Behind The Lens featurette that accompanies it. These are basically little ten minute long behind the scenes vignettes that give us some episode specific stories about what the BBC crews went through while filming what we see in the finished product. Some of this is pretty intense stuff, like when they get trapped on a piece of the polar ice cap that has come lose and is no adrift, and some of it is rather amusing, such as when they light up the hot air balloon they used to get certain shots only to have it quickly sink down to Earth, but they're all very interesting and very much worth your while. These are, obviously, spread across each of the three discs in the set.
On disc three there are two featurettes, the first of which is Fez, which is an eleven minute peek into what the crew went through while filming in the Fez Tannery. If anyone ever thought a cameraman's job was easy or glamorous, this segment will change that opinion very quickly as they deal with pigeons and their droppings, rotting meat and flesh and all around horrible conditions that could have come out of an old Hammer Horror film. The second featurette is the ten minute Volcano, and it shows us how the crew had to deal with shooting on a very active volcano in Indonesia to capture footage of the locals mining sulfur - camera problems and horrible conditions are just the tip of the iceberg here.
Aside from that, each disc has episode selection and each episode offers scene selection. Animated menus are included as well and for those with Blu-ray Live connectivity enabled, more exclusive bonus segments and content can be accessed off of the Warner website. All of the extras on the three discs, which come housed inside a nice slipcase, are in high definition.
Overall:
Human Planet is a must-own for anyone who was impressed with previous BBC nature documentaries like Planet Earth or Wild Pacific. It makes for fascinating viewing as it carefully explores man's relationship with his environment and how those environments and the plants and animals that share it have shaped different cultures and customs. Warner/BBC's Blu-ray release could have used more extra features but it looks great and sounds great and the content here has loads of replay value, making this three disc set highly recommended.
Ian lives in NYC with his wife where he writes for DVD Talk, runs Rock! Shock! Pop!. He likes NYC a lot, even if it is expensive and loud.
---
C O N T E N T

---
V I D E O

---
A U D I O

---
E X T R A S

---
R E P L A Y

---
A D V I C E
Highly Recommended
---
E - M A I L
this review to a friend
Sponsored Links
Sponsored Links