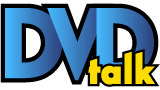 List Price: $24.98 [Buy now and save at Amazon]
---
The Movie

In Flashdance - one of the big hits of the 1980's - Jennifer Beals plays Alexandra (Alex for short) a lively, attractive, big-haired, young woman who works in Pittsburgh as a welder by day and a club dancer by night. But what she really wants is to be a ballet dancer for the esteemed repertory ballet company. She holds on to he dreams but is reluctant to act upon them for fear of failure so instead she stays in her daily routine.



She is affected and influenced, in one way or another, by everyone around her. Including her friend Jean (Sunny Johnson); who longs to be a champion figure skater and Richie (Kyle Heffner) a short order cook who wants to make it as a stand-up comedian. But in particular she is influenced by an older woman named Hanna (Lilia Skala) who is her mentor and insists that she try an audition. Her confidence is also given a boost by her new boyfriend (Michael Nouri) – who happens to be her boss at the welding job.



Flashdance is basically about going out and giving yourself a chance to get what you deserve. Not a bad theme – although one that's ripe for clichés, which the film has in spades. But it's also about dreams that have been denied, deferred or broken. And that gives the film a little bit of dramatic weight.



This was the first of Adrian Lyne's many glossy, hyperactive, feel good, cinema concoctions. It was written by Thomas Hedley - with a polish by Joe Eszterhas - but most significantly perhaps was the fact that this film was the first in a long line of Jerry Bruckheimer and Don Simpson produced features in the 1980's. And like most of their films this one has choppy pacing and is very predictable.



Flashdance is a 1980's film to the core; from the hairstyles to the clothing to the music. For those who lived through the 80's this film may be a little too much to watch but it is worth a look.



Audio:

Presented in Dolby 5.1 surround (in both French and English) the audio sounds very good on both channels. Sometimes the sound levels are all over the place – when people talk it's fine but when music kicks in everything comes across loud and clear. There is a good dynamic range throughout and that helps perk up the film a lot.



Video:

The aspect ratio is 1.85 to 1. It looks good but not great. The film utilizes a lot of saturated color and sharp lighting – especially in the dance sequences. A sort of dusty light comes through the windows making the atmosphere palpable. I suspect they could have had a better transfer or done a full restoration. The print seems a bit dated but it still looks above average.



Extras:

There are no extras at all and I'm not sure why. It seems that plenty of the cast and crew would have something to say about the film. Maybe a special edition is coming. There are 18 chapters to choose from so you can see the dance numbers by themselves.



Overall:

As long as you don't look too deep into the plot Flashdance is a pleasurable 80's Hollywood movie. But I'd say unless you love it then just rent this DVD and wait until a fuller version with good extras comes along.
Sponsored Links
Sponsored Links