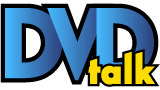 List Price: $29.98 [Buy now and save at Amazon]
---
THE PROGRAM
I'll start off by saying I'm one of the few loyal defenders of both director Joanathan Hensleigh's "The Punisher" as well as the unrelated, ultraviolent sequel in name only, "Punisher: War Zone" featuring the great Ray Stevenson as Frank Castle. So when I saw that Hensleigh was making a period mob film with Stevenson as his star, it appeared to be a match made in heaven. "Kill the Irishman," puts Stevenson in the shoes of Danny Greene, Irish-American union leader turned deadly underworld figure in 1970s Cleveland; working double duty as both writer and director, Hensleigh was blessed with a fantastic supporting cast to see his crime drama come to life, but ultimately proves to be the weak link in his own film.



"Kill the Irishman" never feels like the tried and true mob story viewers have grown accustom to over the years. It's not an epic tale by any means, covering Danny Greene's rise and fall in just under two hours, it doesn't set out to psychoanalyze why Danny Greene became infamous, instead it sets out the facts and tales Greene's tale efficiently without much gusto. Fortunately, the majority of the film's earlier shortcomings are overcome by a solid supporting cast including Val Kilmer in a thankless, understated role as the law figure in Greene's life, Vincent D'Onofrio as Greene's only Italian mob ally, Linda Cardellini in the film's other thankless role as Danny's faithful but suffering life, and Christopher Walken in such a dialed back, grounded performance as Shondor Bims, a numbers man, that viewers will likely do a double take to make sure it truly is Walken acting so casual and dare I say, normal.



Stevenson himself is no slouch and finally gets a mainstream chance to show that with his impressive physical stature comes a quiet reserve of talent that Stevenson adds to the Greene character, leaving foes and viewers alike unsure of what the man's next move is to be. While Hensleigh gives Stevenson ample opportunity to brutalize his foes physically, the most memorable moments in "Kill the Irishman" come when Danny Greene employs his unassuming book smarts to slyly and often mockingly verbally intimidate any small time goons into backing down. Sadly, what little intelligence "Kill the Irishman" brings to the table is quickly jettisoned as Hensleigh struggles to keep the pace of the film under control, spiraling out of control in a misguided final act.



I won't debate the historical accuracy of the film, but some very unnecessary, hokey additions to the story, namely Fionnula Flanagan as a motherly "tough Irish broad" who is only present to have a touching "Irish heritage" moment with Danny late in the film undermines what sense of realism the film had to begin with. Hensleigh finally reaches a point in the closing moments of the film that the acts on screen scream, "to hell with it," and the tired stereotypes of the genre are trotted out including Paul Sorvino in a cameo as a top NYC boss and Robert Davi as the epitome of every bad 70s hit man cliché. The capper is the glorification of Greene and Nardi's (D'Onofrio) violent wave of bombings, taking a very real, very terrifying segment of Cleveland history and playing it for a lark because we're supposed to respect Danny Greene's growingly thin noble mentality.



Ultimately, "Kill the Irishman," fails to approach greatness as a film, providing a muddled view of a fascinating figure in underworld history. Hensleigh given a stacked deck to start with, squanders everything up front with merely passable direction, resulting in an uneven, often cheap looking film that only survives on the merits of its cast. It shouldn't once be taken as an objective look at the life of Danny Greene, but instead as a noble but flawed entry in the large book of mobster fiction.


---
THE DVD
The Video
The 1.78:1 anamorphic widescreen transfer is more than adequate but not quite stellar presentation. Detail is solidly average with a few scenes peppered throughout where it rises to above average. Colors are strong, although some scenes fall on the hot side of the spectrum with skin tones looking slightly distracting instead of natural. Edge enhancement and other digital defects are absent.




The Audio


The Dolby Digital English 5.1 audio track is quite aggressive in the film's explosive (pun intended) finale, as well as whenever the generic, mildly annoying soundtrack kicks in. Dialogue is balanced, albeit mixed a little lower than desired, while the effects sound pitch perfect. Spanish subtitles and English subtitles for the hearing impaired are included.




The Extras


The lone extra is a fairly substantial one, titled "Danny Greene: The Rise and Fall of the Irishman." While fairly generic in presentation, the documentary runs an hour and appears to have gathered all surviving parties who witnessed or were involved in Greene's heyday to discuss the truly fascinating underworld figure. The program gives a good idea pertaining to cinematic liberties taken, especially in regards to Danny Greene's true demeanor. A few true stories end up being far more fascinating than the events portrayed on screen.




Final Thoughts

"Kill the Irishman" isn't a perfect film, but still enjoyable and very much watchable, thanks to a cast led by the criminally underutilized Ray Stevenson. What support Hensleigh built up in my book from 2004's "The Punisher" is squandered here, giving viewers a textbook example of a film that still succeeds in spite of its director. A nice hat tip to Anchor Bay for providing an unexpected real look at the focus of the film in the bonus features department; the inclusion makes the disc a good reference for the classic Hollywood example of sanitizing the outlaw for mass consumption. Recommended.
---
C O N T E N T

---
V I D E O

---
A U D I O

---
E X T R A S

---
R E P L A Y

---
A D V I C E
Recommended
---
E - M A I L
this review to a friend
Sponsored Links
Sponsored Links