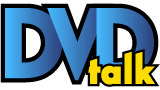 SpongeBob Squarepants: Sea Stories
List Price: $19.98 [Buy now and save at Amazon]
---
WHAT'S IT ALL ABOUT?
SpongeBob Squarepants has gathered a significant cult following, and understandably so: This is kids fare with a decidedly adult sensibility. The show follows the completely ridiculous and nonsensical adventures of the titular square sponge as he and his friends frolic under the sea. It's a seascape in which characters can draw breath, light fires, and even befriend a squirrel in a wetsuit. SpongeBob is hopelessly square in more ways than one, always fantastically cheerful and juvenile and prone to misadventure. There's also SpongeBob's best buddy Patrick, an amorphous blob of sloth, and the feisty Squidward, the cranky squid who wants only to play his clarinet but is foiled at every turn by the well-intentioned but blissfully unaware SpongeBob and Patrick.
This DVD features ten episodes of SpongeBob Squarepants:
1) Gary Takes a Bath—It's bath time for Gary, SpongeBob's pet sea-snail, but Gary will have nothing to do with it. Bob tries all kinds of trickery, finally resorting to absorbing huge amounts of water into his porous self and vomiting water at Gary.
2) Hooky—Patrick mistakes a field full of dangerous fishing hooks for a carnival. But the boys make the most of the danger, riding the hooks almost to the surface, then drifting back down to the sea bottom.
3) Life of Crime—Bob and Patrick "borrow" a balloon from a sidewalk vendor, but when it pops, they realize that they're suddenly criminals, and they're on the lam from the authorities.
4) Pickles—SpongeBob suffers a horrible blow to his self-confidence when a nasty huge fish claims that Bob forgot the pickle on his Krabby Patty burger. Bob spends the rest of the show trying to regain his inner burger-slinger mentality. Watch out for the In-N-Out Burger reference.
5) No Free Rides—SpongeBob is failing miserably and annoyingly at his driving lessons, so his beleaguered driving instructor, Mrs. Puff, lets Bob pass with a ludicrous "extra credit" assignment. Bob becomes a road menace, so Mrs. Puff takes it upon herself to yank Bob back off the road.
6) Sailor Mouth—SpongeBob and Patrick find a dirty word scrawled on the Dumpster behind the Krusty Krab and decide to use it in everyday conversation, just to spice things up. (The word sounds suspiciously like dolphin sounds.) They're soon ostracized from polite society and end up learning all 13 words you should never use.
7) No Weenies Allowed—Down at Goo Lagoon, Bob and Sandy play with their karate gear, then decide to check out a tough-guy bar called the Salty Spittoon, but according to the bouncer, Bob is too much of a weenie to frequent the establishment. He tries several schemes to gain entrance.
8) Jellyfish Jam—SpongeBob finds a new pet in the form of a jellyfish. Soon, all the jellyfish's pals have invaded Bob's pineapple home and are wreaking all kinds of havoc.
9) The Algae's Always Greener—Mr. Krab's arch competitor Plankton tries unsuccessfully to infiltrate the Krusty Krab, then finds a novel way to switch lives with Mr. Krab. But as proprietor of the Krusty Krab, Plankton finds that he must live with SpongeBob.
HOW'S IT LOOK?
Paramount presents SpongeBob Squarepants Sea Stories in a vivid full-frame transfer of the series' original TV presentation. Like most animation presentations on DVD, this disc's video image is nearly flawless, boasting brilliant, eye-popping colors and deep blacks. Detail is exemplary. Although some aliasing will be present on large monitors, the line work generally looks solid, and there's not much distracting from this pristine image.
HOW'S IT SOUND?
The disc's 2.0 stereo track is pleasing and occasionally dynamic. Dialog is clean and natural-sounding, and sound effects are crisp. However, some of the dialog and louder screams tend toward distortion.
WHAT ELSE IS THERE?
These features aren't nearly as cool as those of the first SpongeBob collection, Nautical Nonsense and Sponge Buddies. However, there's one that's noteworthy.
First is the 1-minute SpongeBob Dancin' Pants Music Video, merely an MTV-edited array of series highlights set to an electronic rhythm. Yawn.
Next, though, is an extra episode titled Shanghaied, which comes with three different endings. The episode concerns the discovery of a certain ghost ship that drops its anchor on SpongeBob's house. Soon, Bob and Patrick are swabbing the deck, and Squidward is cast into the fly of despair (you have to see it to believe it). Only three wishes can save them. The Patrick Ending, the Squidward Ending, and the SpongeBob Ending each see a different character making the vital third wish. Unfortunately, to view each different 1-minute ending, you have to fast-forward through the entire episode. Listen for voice-acting from Brian Doyle Murray.
Finally, the Videogame Hints And Tips is exactly as fun and exciting as you might expect.
WHAT'S LEFT TO SAY?
This disc is definitely worth your time and money. There were moments when I was gasping for breath, I was laughing so hard.
---
C O N T E N T

---
V I D E O

---
A U D I O

---
E X T R A S

---
R E P L A Y

---
A D V I C E
Highly Recommended
---
E - M A I L
this review to a friend
Sponsored Links
Sponsored Links