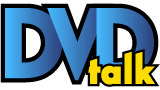 Angry Beavers: Seasons 1 & 2, The
List Price: $29.98 [Buy now and save at Amazon]
---
Not spooty at all. Shout! Factory, along with Nickelodeon, has released The Angry Beavers: Seasons 1 & 2, a four-disc, 26-episode collection of the Nick toon's 1997 and 1998 seasons. Created by Mitch Schauer and featuring the voice work of Nick Bakay and Richard Steven Horvitz, The Angry Beavers is just as funny as I remember it from almost 15 years back, with an engagingly silly attitude backed up by an inventive (and at times impressive) production design. While it's true that quite a few of the toons from that first golden era of Nickelodeon now work best for kids and parents who "grew up" on them, The Angry Beavers is one that newcomers should enjoy, as well. No extras for this down-and-up transfer.
The basic premise of the show is simple...with subsequent episodes going wildly imaginative. To Mom and Dad Beaver are born brothers Daggett Doofus Beaver (voice talent of Richard Steven Horvitz) and Norbert Foster Beaver (voice talent of Nick Bakay). Their comfortable world in their parents' lodge is abruptly ended, however, when Mom has another litter, and as everyone knows (according to the writers), only one litter of beavers are allowed in the lodge at one time. So Dad kicks Dag and Norb out, slamming the front door in their faces. Nervous, edgy Dag is terrified of surviving out on their own, but laid-back lazy smoothie Norb says relax: now they get to live their own lives, in their own plushy lodge (that Dag will have to sort out), and watch TV on the couch, and sleep in, and generally follow their own rules without their parents objecting. In other words: they're living the life that every kid watching the toon fantasizes about whenever they're yelled at to do the dishes or clean their bedroom or do their homework. Once their lodge is built (by a runaway truck smashing through the trees and falling into a river), the boys' adventures become more outlandish with each passing week.
I've written before about discovering Nick toons during those first few exciting years of the channel, so I won't cover that same ground again here. The Angry Beavers was a later entry in that period, when my first round of kids were getting a little bit older and were more receptive to the inside gags and jokes that were increasingly finding their way into the channel's shows (to the point now where everything is cynical irony and self-consuming commentary on Nick, resulting in heavy overkill). So I have fond memories of watching this cute, smart little toon with them, and having them "get" more and more of the references amid the silliness. Nostalgia can be tricky, though, as we all know, and I hadn't seen the show in at least ten years, so I wasn't sure what to expect when I received this set. Luckily, I found myself enjoying The Angry Beavers just as much as when they first premiered. And that's no small potatoes, when you consider how "disposable" most of the junk is that's coming out of Nick today.
Right from the first episode, Born to be Beavers, the sweet, sunny, but also subtly sardonic tone of the show is set. The brothers Beaver are born and summarily replaced and rejected immediately by the birth of two new siblings, the front door slammed in the boys' faces (like something out of Dickens). Framing this backstory in the form of an old black and white nature documentary (Wild Life Shenanigans), complete with phoney negative scratches and herky-jerky, jumping frames, The Angry Beavers also introduces its obsession with re-working old TV and movies forms. This kind of satire is featured in quite a few subsequent episodes, where the writers get to have fun with their own medium, as Norb (the couch potato of the two) catches various old sci-fi and documentary shows on his tube, drawn by the animators in hyper-"realistic" designs that remind one of the classic comic book styles of the 1940s and 1950s. As the series goes along, the writers continue to build on this infatuation with old-timey movies, TV and comics, with increasingly funny results (the impressive The Day the Earth Got Really Screwed Up is flat-out brilliant), adding a layer of self-reflexive commentary to The Angry Beavers that's hip and funny without having an obnoxious tone of "pat myself on the back for being so pop-culture savvy" that you see increasingly on shows like Family Guy and The Cleveland Show.
Even better, once the boys break out on their own in Born to be Beavers, the animators take over with a graphic style that's at once "new" (the simplified, blocky drawings laid flat on stylized backgrounds) and "old," as well (the retro look of the characters and their environment, like something out of a '50s comic or picture book). Most impressive, as well, and something that would become sort of a hallmark of the series is the animators' willingness to "go big" with physical gags that are quite impressive within the full-screen, 1.37:1 frame. When Norb and Dag are careening down a mountain road in a runaway truck, the animators give the gag a sense of scope and scale that fills the screen, something they'll do throughout these first two seasons as the physical comedy stretches the confines of the square frame to give The Angry Beavers a "big" feel, such as the big wave of water from the "Little Meanie" river that threatens to swamp the boys in A Dam Too Far, or the giant football rolling along the field, threatening to squash the boys in Go Beavers!, or the circuitous track layout of Norb's train set (and it's inevitable destruction) in Gift Hoarse.
Of course, all the clever design work in the world won't sell a cartoon; it has to be funny, first and foremost. And right from the get-go, The Angry Beavers is funny. I can't say that I cared for the supporting characters that occasionally pop up in the woods (the Barry White sound-a-like bear was rather desperate), but fortunately, the toon focuses almost exclusively on Norb and Daggett, and they're an inspired pair, thanks greatly to the voice work of Bakay (known to so many kids as the voice of Salem on Sabrina, The Teenage Witch) and Horvitz. With smooth, silky Bakay staying calm until he freaks out, putting some muscle into his screaming, and Horvitz keeping Dag twitchy and edgy and nervous, with little squeaks and yelps, the actors create an aural sounding board that is as expansive as the drawings, giving The Angry Beavers a feeling that's it's "more," somehow, than most of the other Nick toons out at that time.
It's difficult to pick out favorite moments here...because so many are quite good. Long in the Teeth gets inventive with sight of the boys growing their teeth too long (I like their pimp outfits when long teeth are "in"). Beach Beavers A-Go-Go has Norb doing a funny Presley take-off on the beach, singing away in his Speedo. In Enter the Daggett, Dag's signature ninja move is the hilariously monikered "The Silent Wind of Doom." Mission to the Big Hot Thingy has one of my favorite Angry Beavers instructional 16mm spoof moments when, hurtling towards the sun in the beaver-shaped space craft, they watch a video, So, You're Spiraling Into the Sun, that begins with a typically stentorious-sounding '50s narrator cheerily beginning, "So...you're spiraling into the sun!" Bummer of Love, a take-off on all those faux-Woodstock "happenings" that were dredged up and manufactured in the 90s, features a hilarious psychedelic "trip" with Norb and his new girlfriend, Treeflower, that's a marvel of stylistic design.
Season Two goes for even more surreal, outsized gags, with the marvelous disco-era spoof, Beaver Fever, getting big laughs for adults as Dag and Norb skewer McCartney and Lennon. Same Time Last Week's Groundhog Day take-off works every time Dag is knocked into the beginning of next week, while Fakin' It has many visually impressive gags, including Dag's "death" scene, complete with hundreds of candles and moaning, robed monks, wailing over him. And the best episode out this collection, a remarkable effort called The Day the Earth Got Really Screwed Up, written by Mitch Schauer and featuring hilarious voice work from Peter Graves, Adrienne Barbeau, William Shallert ("Let me show you a little film I made...."), Jonathan Haze and John Byner, is an absolutely stunning take-off on '50s monster films, beautifully designed and executed on an epic scale (looking like the greatest Johnny Quest episode you never saw), which manages to achieve its own B-movie cult status while spoofing its very own conventions (when screaming heroine Toluca Lake keeps running from the monsters and breaking her ankles, you know you're watching something very special). For lovers of B-movies and '50s sci-fi/monster fests, this episode is worth the price of The Angry Beavers: Seasons 1 & 2 alone.
The DVD:
The Video:


The full-frame, 1.37:1 transfer for The Angry Beavers: Seasons 1 & 2 looks much better once we get to the second season on disc three: colors are brighter than the slightly faded ones on discs one and two, and the image, which looked a little hazy in season one, sharpens up. Mild picture noise here and there, but otherwise, not bad (certainly better than the CatDog transfers I reviewed).


The Audio:


The Dolby Digital English stereo audio track is not bad, with some discreet separation effects, and a crisp sound. English close-captions are available.


The Extras:


No extras for The Angry Beavers: Seasons 1 & 2.


Final Thoughts:


Even better than I remembered it. Clever, funny, silly scripting, along with a production design that frequently surprises you with its scope and scale, The Angry Beavers: Seasons 1 & 2 should be ranked a lot higher in the Nickelodeon pantheon of toons. Several episodes here are remarkably well-drawn and conceived, including the masterpiece of '50s-spoofed sci-fi/monster flicks, The Day the Earth Got Really Screwed Up-that's worth the price of the set alone. I'm highly recommending The Angry Beavers: Seasons 1 & 2.


---


Paul Mavis is an internationally published film and television historian, a member of the Online Film Critics Society, and the author of The Espionage Filmography.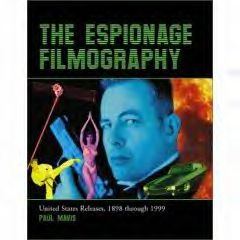 ---
C O N T E N T

---
V I D E O

---
A U D I O

---
E X T R A S

---
R E P L A Y

---
A D V I C E
Highly Recommended
---
E - M A I L
this review to a friend
Sponsored Links
Sponsored Links