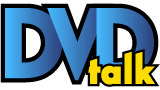 List Price: $24.98 [Buy now and save at Amazon]
---
The Movie:


After watching Nicole Holofcener's 1996 film "Walking and Talking", I found myself impressed with the writer/director's first major feature. The director cut out anything unnecessary, offering a thoughtful and enjoyable story, while managing to craft well-developed characters, all in a mere 86 minutes. "Lovely and Amazing" is an even more satisfying effort from the writer/director, who once again gets terrific performances from her actresses and, this time, manages to mix in some heartfelt drama with the kind of sharp comedy that filled "Walking and Talking".



"Lovely and Amazing" is the story of Jane (Brenda Blethyn) and her three rather dysfunctional daughters, including Michelle (Catherine Keener), Elizabeth (Emily Mortimer), and Annie (Raven Goodwin). Michelle is an aspiring artist who seeks a job that can allow her to be creative and still earn enough money to pay the bills. Elizabeth is an aspiring actress who can't put together the kind of career she dreams of, while Annie is Jane's adopted daughter who is struggling with entering into her teen years. While some may label the subject matter as a "chick flick" or "Lifetime fare", I think that there are issues here that everyone can appreciate.



Although "Lovely and Amazing" will probably be considered a chick flick, Holofcener has written some good characters for the male actors in the film. Jake Gyllenhaal works far better here as the romantic interest of Keener's character than he did with Jennifer Aniston in "The Good Girl". Dermot Mulroney and Mortimer are also quite nice together. The female actors are terrific throughout, especially Keener and Blethyn, although Emily Mortimer also shines in several scenes.



This isn't a terribly complex or unusual story, but the kind of character development it boasts is an enjoyable change from the usual fare out today. Also, the story does manage to blend a relationship drama with some comedy and exploration of the characters overcoming their insecurities. It's been nearly six years since Holofcener's "Walking and Talking". "Lovely and Amazing" shows a lot of improvement and hopefully, it won't be another six years before the writer/director offer another fine comedy/drama.




The DVD



VIDEO: "Lovely and Amazing" is presented by Lion's Gate Home Video in 1.85:1 anamorphic widescreen. The picture quality is similar to most of the studio's releases, appearing nice, but rather inconsistent. Sharpness and detail are usually pretty solid, although there are scenes throughout the movie - mostly some dimly-lit moments - that appear a bit softer by comparison.



Some noticable flaws occasionally turn up. Somewhat noticable artifacts are infrequently visible, especially in a couple of darker scenes. Minor edge enhancement is also present during a few scenes. On a positive note, the print used looked crisp and clean, with only a couple of minor specks.



The film's somewhat subdued color palette looked fairly well-rendered, aside from a few minor instances where it appeared slightly soft. Overall, a nice transfer, but some issues are present here and there.



SOUND: The Dolby Digital 5.1 soundtrack is completely dialogue-driven, with no noticable surround use. The occasional score sounded crisp and detailed, while dialogue sounded clear.



EXTRAS: A few interviews with cast/crew and a trailer for the film.






Final Thoughts: "Lovely and Amazing" offers terrific, flawed and realistic characters that I was happy to follow through their ups and downs for 90 minutes. Fans of the actresses will certainly want to check this film out. Lion's Gate's DVD offers a rather disapointing supplemental section, but satisfactory audio/video. Definitely a recommended rental.



---
C O N T E N T

---
V I D E O

---
A U D I O

---
E X T R A S

---
R E P L A Y

---
A D V I C E
Highly Recommended
---
E - M A I L
this review to a friend
Sponsored Links
Sponsored Links