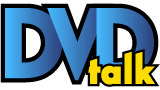 List Price: $34.99 [Buy now and save at Amazon]
---
The Movie:
One of the great things about DVDs and definitions standard or high is that they have been able to breathe new life into long-forgotten films and give a newfound appreciation into others. And personally, I have gotten a chance to re-experience many John Wayne films past the famous/popular ones. Anything that gives the Western landscape a chance to shine is something I can enjoy. Yet there is something about The Comancheros that lacks in Wayne films before and since, which is a shame because more could have been done with the material.
This Paul Wellman novel was adapted to the screen by James Edward Grant and Clair Huffaker, who were no strangers to writing John Wayne films as their works included McLintock! and Hellfighters, respectively. The final directorial effort from Michael Curtiz (Casablanca) features Wayne as Jake Cutter, a Texas Ranger who hunts down and captures Paul Regret (Stuart Whitman, The Longest Day), a gambler responsible for the death of a man by gun duel. Regret has a tendency to elude Jake through their travels, but eventually the two develop a begrudging friendship with one another, particularly when the two are confronted by the Comancheros, a group of English-speaking outlaws friendly to the Comanche Indians and as a group, rampage through the Southwest.
The film possesses a fair amount of the humor that the Curtiz films I have seen, particularly with the banter between Jake and Paul. However, as Jason Bailey notes in his review of the disc, Curtiz fell ill during production and Wayne replaced him as director and performs his task well. That said, I think the material lacks compared to other efforts. The chemistry between Wayne and Whitman looks superficial, and Whitman as the stereotypical younger and more handsome supporting actor next to Wayne does not generate the same type of charisma that Jeffrey Hunter, Montgomery Clift or even Ricky Nelson did in prior supporting turns next to the Duke. And while their presence is welcome, Michael Ansara and Jack Elam (who all play Comancheros as well) just are not the usual John Wayne stock company of actors. Even Lee Marvin, who was blossoming into a solid actor at the time shows up in the film as someone who claims to help Jake, but winds up being gunned down. Marvin could have chewed the scenery as the film's antagonist, but all he did here was do the same type of role that he did in his review, though sadly it wasn't enough of it.
If there is a redeeming feature to be gleaned from The Comancheros, is this role serves as a pivot of sorts to Wayne's career. Previous John Wayne roles showed some flaws or general bad character traits, some to dramatic effect, others with a wink and a nod. But it seems that The Comancheros shows us the warts of Jake Cutter in a way that John Wayne embraces, sometimes to almost comedic effect. This would be something that was honed in later films like McLintock!, and while this was a clunky turn by way, looking at it as more of a transitional phase in his career makes the medicine go down a little bit better.
All in all finally getting to see The Comancheros in this revisited setting from Fox is a welcome experience. It might not be the best John Wayne film out there (and for my money it doesn't sit on the bench to be honest), but the more of these types of films see a high-definition release, the better.
The Blu-ray Disc:
The Video:
Fox trots out The Comancheros in an AVC-encoded 2.35:1 high-definition presentation that looks solid. Flesh tones look accurate and the browns and oranges of the southwest appear good without oversaturation, and there is a fine layer of film grain that is noticeable in many scenes during the film. The few times that black levels get a chance to stand up, they look satisfactory and provide decent contrast. Considering the source material's age, Fox has done well to make this Cinemascope shot production look as new as can be.
The Sound:
The DTS-HD Master Audio 5.1 soundtrack (to go with the Dolby Digital Mono four-channel surround option) both sound good with the soundstage coming off clear and free of hissing or distortions. Speaker panning and directional effects are minimal if present and all, but a couple of explosions in the film almost flirt with a bit of low-end activity. The film's action stays in the front channels for the duration and dialogue sounds clear and without much bleeding into the other speakers. Fox is quietly doing good justice by their catalog titles and this is no exception.
Extras:
Fox has taken what was a previous lackluster standard definition disc and made was is a nice looking digibook with 24 pages of information and photos along with two small one-sheet poster reproductions that fit in the book. But that's not all here. Whitman, Ansara, Wayne's son Patrick (who appeared in many of his dad's films, including this one as Tobe) and Nehemiah Persoff (who plays Graile) team up for a commentary that is recorded separately but edited together. The group discusses their origins, hot they came to their respective roles in the film, and there is a surprising amount of recall on the production itself. There is an occasional name drop or two and the higher level thoughts aren't revealing, but for fans of the film it's worth listening to.
Next up is "The Comancheros and the Battle for the American Southwest" (24:13), an interesting piece that discusses the impact and history of the Comancheros in real-life and the various historical events that may have hindered or helped their cause, along with their motivations. It runs a little long for my tastes but is interesting nonetheless. "The Duke at Fox" is a two-part documentary that looks at Wayne's time before, during and after the studio (40:28), along with recollections on the films during his time at Fox and his battles with studio head Daryl Zanuck. Even things like the creation of Wayne's Batjac production house are given some explanation. Definitely worth your time. A little less so is the comic book that the film inspired, including an introduction (:38) on navigating it. "A Conversation with Stuart Whitman" (12:07) is an audio-only piece where Whitman discusses landing into films and recalls some interesting experiences on the set. There are two theatrical trailers (one Spanish) that accompany the disc, and the Movietone News feature on the original version is accompanied (:51) to close things out.
Final Thoughts:
The Comancheros isn't among the best in the John Wayne filmography, but its high-definition release is worth a woot or two, due to the remastered transfer and virtually new bonus materials. Technically it's a quality presentation, and unless you're the most discerning of Wayne aficionados this is an easy rent at the very least, but wait for the bigger jewels before deciding if you want to go Blu for this film.
---
C O N T E N T

---
V I D E O

---
A U D I O

---
E X T R A S

---
R E P L A Y

---
A D V I C E
Recommended
---
E - M A I L
this review to a friend
Sponsored Links
Sponsored Links