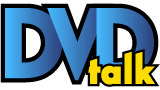 ESPN Films 30 for 30 Gift Set Collection
Other // Unrated // May 27, 2011
List Price: $74.99 [Buy now and save at Bestbuy]
---
THE FILMS:




Now that ESPN's year-and-half-long 30 for 30 series has come to a close, the network deserves credit and respect for taking a giant risk on what could have been a self-serving (and expensive) disaster. Yet it wasn't; instead, this series of 30 documentary projects represents not just some of the most impressive sports journalism of recent years, but some of the very best in documentary filmmaking. Not every film is a masterpiece, no. But an astonishingly high number of them are, and most of the rest are, at the very least, compelling and nunaced accounts of fascinating, complicated stories.





The project was initiated by ESPN.com columnist Bill "The Sports Guy" Simmons as an 30th anniversary project for the network, focusing on stories from the "ESPN era." Thirty filmmakers (from both the fiction and non-fiction disciplines) were asked to craft documentaries about sports stories that they either had a personal interest in, or that they felt had been underreported or forgotten. The personnel assembled included legendary documentarians (Albert Maysles, Barbara Kopple, Steve James), up-and-comers (Billy Corben, Brett Morgen, Kirk Fraser) well-known narrative filmmakers (Barry Levinson, John Singleton, Ron Shelton), and name actors-turned-directors (Ice Cube, Peter Berg).





With a couple of minor exceptions, the overall quality of the series is astonishing. There is no set template that must be adhered to; some use voice-over narration, and most use a fairly standard documentary format (a mixture of vintage clips and new interviews with the participants), but some vary from even that, crafting their tales with animation, reenactments, and other devices. There were no "rules" to follow, and the filmmakers reportedly had creative control over their projects. The only requirement, it would seem, was to maintain a standard of excellence. Mission accomplished.



The films in the series take on sports from several angles; the films are about sports, but they're also about fandom, the media, celebrity, race, spirituality. Two of the most heartbreaking films touch on issues of mortality and responsibility, telling similar sad stories with very different approaches. Kirk Fraser's Without Bias goes back to 1986, when college basketball wunderkind Len Bias died of a heart attack two days after Boston made him their first-round draft pick. The heart attack was brought on by cocaine, and his death shined a light on the casual drug use that was typical of the era. Fraser relies heavily on the teary memories of the athlete's family and friends; it's a tough film to watch, but a powerful one. Guru of Go, directed by Bill Couturié (Dear America: Letters Home from Vietnam), takes a look at the Loyola-Marymount University's basketball team, and their famous aggressive court style, known as "The System." Developed by coach Paul Westhead, it was a non-stop, run-and-gun, fast-break method of winning games by wearing out their opponents, but it may have led to the on-court death of star player Hank Gathers. That footage, of the nation's leading scorer just crumpling to the floor, is terrifying--it knocks the wind right out of you. But the story of how the team handled Hank's death, and their play in the subsequent NCAA tourney, is what great sports stories are all about.



True fandom is the subject of Barry Levinson's wonderful The Band That Wouldn't Die, the charming story of how the Baltimore Colts marching band refused to disband, even after their team snuck out of town (basically under cover of night) and relocated to Indianapolis, and how that band kept on playing until they had a franchise to support. And fandom is, to a great degree, the focus of Winning Time: Reggie Miller vs. The New York Knicks--how the slings and arrows of the Knicks fans (specifically courtsider Spike Lee) prompted a personal and heated rivalry between New York and Miller, the Indiana Pacers' notorious "Knick-Killer" who seemed to thrive off of their venom. Though Winning Time is one of the longer installments, director Dan Klores crafts the film tightly, and with great humor and affection.





One of the set's longer films is Billy Corben's The U, which covers the multi-year rise (and eventual fall) of the University of Miami's football program--a home for great successes, famous alumni, and considerable controversy. Corben's film isn't just set in Miami--it feels like Miami, all glitz and neon and bass-heavy music. But it's not all style; he constructs the tale like a piece of investigative journalism, following leads and asking questions, turning over the rocks to see what crawls out from underneath. It's a jazzy, snappy, fun picture.



Jonathan Hock's The Best That Never Was (another two-hour installment) tells the riveting tale of Marcus Dupree, a stunningly talented high school football player whose bad luck, bad influences, and occasional bad decisions cut a very promising career short; his story is fascinating, but the film also serves as a pointed commentary on the politics of college and professional recruiting. Jordan Rides the Bus, from sports-crazy director Ron Shelton (Bull Durham, White Men Can't Jump), revisits the strange, oft-forgotten period of Michael Jordan's first "retirement," in which he left basketball and tried his hand at minor-league baseball. Shelton doesn't stop at the sport or celebrity angles (though both are well-covered); he delves deeper, pushing into the complicated psychology of Jordan's sudden career change.



Into the Wind, Steve Nash and Ezra Holland's profile of the late Terry Fox (the one-legged athlete who embarked on a run across Canada to raise money for cancer research), is enormously moving and powerful, particularly in its portrayal of the slow, steady build of its subject's national fame. We're prepared for the emotion of its conclusion, but it is gut wrenching nonetheless. Reggie Rock Blythewood's One Night in Vegasis an ingenious dual biography of Mike Tyson and Tupac Shakur, who became unlikely friends and whose lives intersected for the final time in September of 1996, when Shakur was murdered after Tyson's bout with Bruce Seldon. Blythewood adopts a clever graphic-novel style for the outsized tale, and the result is invigorating and entertaining.





And then there is The Two Escobars, previously released as a stand-alone title (reviewed here), which mates two classic documentary subjects--sport and crime--and gets every possible ounce of vigor out of them. This ambitious dual biography of Colombian footballer Andrés Escobar and Colombian drug lord Pablo Escobar is masterfully edited, full of tight, razor-sharp montage cutting and breakneck narrative; it just plain moves, knocking back and forth between the two men's intersecting stories, from the lightness of power and fame to the darkness of disgrace and death.




Some of the films take on the complex personalities of the game--who they are, and what they represent (whether they choose to or not). Sean Pamphilon and Royce Toni's Run Ricky Run examines the strange journey of running back Ricky Williams, an uncommonly quiet and thoughtful athlete who struggled with drugs and social anxiety disorder; granted extraordinary access to the subject, the resulting film is low-key and fascinating. No Crossover: The Trial of Allen Iverson is Hoop Dreams co-director Steve James's account of the 1993 bowling alley brawl that led to Iverson, then a 17-year-old high school basketball sensation, and three friends being tried for "maiming by mob." The trial became a flashpoint for tense race relations (a kind of pre-O.J. trial), and the first of many "trials" for Iverson. James returns to his hometown of Hampton, Virginia, where the whole affair occurred; the film is somehow personal yet objective, felt but fair.





Let it be noted, as a quickly-dispensed aside, that there are a couple of weak installments. Adam Kurland and Lucas Jansen's Silly Little Game, about the origins of fantasy football, is absolutely skippable, an insufferably cutesy affair that is altogether too impressed by its own attempts at cleverness. It is the one and only film that would seem only of interest to those obsessed with the topic; there are no stakes or points of entry for anyone else. Clifford Bestal's The 16th Man is well-executed and moving, but covers much of the same ground as its docudrama companion Invictus, and those who have seen the latter film might resist the repetition. And though Peter Berg's Kings Ransom and Ice Cube's Straight Outta L.A. have some terrific moments (the notion of paralleling the rise of the Raiders with Cube's own story of N.W.A. and the gangsta rap movement that embraced them is compelling, if slightly underdeveloped), both are somewhat hampered by their actor/directors' insistence on excessive camera time. (Berg puts in far too much footage of his golf-course interview with the film's ostensible subject, Wayne Gretsky.)





Other films are worth recommending, with reservations. Thaddeus D. Matula's Pony Excess, a warts-and-all look at the SMU Mustangs football program (and their notorious two-season "Death Penalty" shut-down for repeated recruiting and financial indiscretions) is compelling viewing; however, it feels awfully close in subject matter to The U, and suffers in comparison. Jeff Tremain's The Birth of Big Air has some jaw-dropping footage (it profiles BMX superstar Mat Hoffman), but it is somewhat difficult to get all that worked up over the film when coming to it without much interest in the sport itself--a criticism that does not hold true for most of the series.





Lisa Lax and Nancy Stern Winters's Unmatched looks at the often-intertwined rivalry and friendship of tennis superstars Martina Navratilova and Chris Evert, who faced off an astonishing 80 times over the course of their career. Both women are genuinely charismatic, and the progression of their relationship over the years is fascinating. But the "conversations" between the two (done, for the most part, rather than conventional one-person interviews) are occasionally awkward and stagy, and--at risk of sounding sexist--the tone and style of the piece (soft-focus photography, "walking on the beach" shots, Natalie Merchant music) sometimes gives it an icky Lifetime channel "Intimate Portraits" vibe.





House of Steinbrenner is a fine film, delving into the biography of George Steinbrenner and the history of Yankee Stadiums old and new with equal skill. But it is a pretty standard documentary for a filmmaker as skilled as Barbara Kopple (Oscar winner for Harlan County USA); considering her pedigree, we go into it wanting more than we get. In Marion Jones: Press Pause, filmmaker John Singleton (Boyz n the Hood, Higher Learning, and, um, 2 Fast 2 Furious) has a riveting story to tell--Jones, a gold medal-winning track star, was later outed for using performance-enhancing drugs and went to prison for lying about it--and he mostly tells it well. But he falls into the same trap that Berg and Cube do; he keeps insisting on putting himself on camera. Worst of all, he's not very good on camera--his line readings are stiff and unconvincing.





Same goes for poor Vlade Divac, who narrates (but neither writes nor directs) Once Brothers, the story of his rise with--and subsequent break from--Yugoslavian national teammate Dražen Petrović. There's no need to pick on Divac, who is not speaking his native language here, but the words he's been given are flaccid and cliché-ridden ("We had no idea how much our lives were about to change"). What's more, the film will often cut from his narration to an interview with him, conducted by someone else (the film's actual creator?), calling the film's narrative identity into question. The best sequences (like those concerning Petrović's untimely death) are those that keep the narration away and just let the interview subjects speak for themselves. The clumsy handling doesn't diminish the power of the film; it's a big, important, international story (Croatian Petrović and Serbian Divac parted ways as their homelands did the same), and there are moments that are honestly moving, like his meeting with Petrović's parents. You just wish the picture would have gotten out of its own way.





Once Brothers is one of three films credited not to an individual director, but to an official organization; it is the product of NBA Entertainment, as Four Days in October is credited to Major League Baseball Productions and Tim Richmond: To The Limit is the work of NASCAR Media Group. ESPN's motives for turning over these episodes to the sports industry's media arms, rather than to the distinctive voices of specific filmmakers, are puzzling. The resulting films feel as though the rough corners have been sanded down, and have little to separate them from the countless documentaries those groups have churned out (competent though they may be). The profile of Richmond--a distinctively cosmopolitan figure in the good ol' boy world of NASCAR who died of AIDS in 1989--certainly feels sanitized. MLB's film, which looks at the Red Sox's 2004 ALCS comeback against the Yankees, suffers from the fact that (unlike in the rest of the series) it's telling a story that even non-sports fans are familiar with.





But just when you begin to lose faith in the series, it bounces back. After that trifecta comes Cruz Angeles's wonderful Fernando Nation, a thrilling recollection of the unlikely stardom of Fernando Valenzuela; Angeles manages to make an '80s nostalgia piece, an examination of media saturation, and a document of Latino pride, all at once and without seeming to stretch. He also beautifully captures the sheer joy of baseball, a feeling penetrated with appropriate nuance in Little Big Men, Al Symanski and Peter Franchella's look at the 1982 Little League World Series and the unexpected upset of seemingly unstoppable Taiwan team by the American team out of Kirkland, Washington. That victory was featured (for five years) in the opening of ABC's Wide World of Sports, and the team's star, Cody Webster, became something of a national celebrity. But what kind of effect does sports stardom have on a 13-year-old boy? That's the big question of the film--and one asked throughout the entire series, about each of its subjects. Some handle their celebrity well; others fold. New kids come up. The games go on.





The century's most compelling sports figure is the subject of one of the best film of the set. Muhammad and Larry is co-directed by the great Albert Maysles (Grey Gardens, Gimme Shelter) and Bradley Kaplan, profiling Muhammad Ali and Larry Holmes's 1980 heavyweight title bout. The film masterfully interweaves a treasure trove of previously unseen footage shot during the training period with recent, poignant interviews. The tragedy of the fight, which was Ali's second-to-last (and a bad defeat), is that we now see how far gone he was, how we clearly should not have been fighting any more, and how continuing to subject himself to this kind of punishment contributed to his Parkinson's Disease.





The film is beautifully made--witness the efficiency with which they acknowledge Ali's history, merely with an anecdote accompanied by a flurry of iconic images. Maysles's distinctive, settled-in camerawork captures "the champ" at his most affable: entertaining kids with his magic tricks, signing autographs, taking pictures, cutting up for camera crews (of his new mustache, he quips: "You can call me 'Dark Gable' now!"). But you can hear his voice slowing, starting to slur; you can see him struggling at the speed bag. You want to stop him, but you can't. No one could. Ali has been the subject of countless documentaries, but he was such a rich and fascinating personality that there are still things to discover about him here, like the way he breaks the monotony of a car ride by tickling an underling, or the exchange he shares with the camera immediately after. He asks the cameraman (presumably Maysles) what Holmes has said about him. "He likes you," is the response. A smile flutters across the corners of his mouth. "I like him," he admits quietly. It's an extraordinary moment.





The sports media is also a favorite focus in the series. Mike Tollin's Small Potatoes: Who Killed the USFL? is an intriguing look at a long-forgotten enterprise, an insider's view of the short-lived spring football league that came and went in the mid-1980s. Filled with fun footage, great stories, and vintage sportscasts, Tollin's film is entertaining and energetic, even if his narration is a bit too self-conscious and self-congratulatory ("Our award-winning highlight show..."). And it's got a magnificent villain: the one and only Donald Trump, who bought into the league in its second season and subsequently became the most probable answer to the film's titular question. Trump is at his most dickish in his new interview for the film; this is a blowhard of the highest order. Equally absorbing is Fritz Mitchell's The Legend of Jimmy the Greek, a sharp profile of the bookie-turned-sports commentator, whose ill-advised off-the-cuff comments on race and sports knocked him right off the air (and put him on the kind of meetings-and-apology tour that we still see when a public figure treads into those waters).





But the news media is, for lack of a better term, the star of the best film in the series, Brett Morgen's June 17th, 1994. That date was one on which several very different sports stories collided: Arnold Palmer played his final U.S. Open competition, opening ceremonies for the World Cup were held in Chicago, the New York Rangers celebrated their Stanley Cup trophy with a ticker-tape parade, and the Knicks and Rockets faced off in game five of the NBA finals. Oh, and onetime football superstar O.J. Simpson, wanted for the murder of his ex-wife Nicole and friend Ron Goldman, led the LAPD and a battery of news choppers on a bizarre low-speed highway chase, with a gun to his head and his friend A.C. Cowlings at the wheel.





The inventive filmmaker (he helmed the Robert Evans bio-doc The Kid Stays in the Picture) dispenses, almost entirely, with documentary tradition here: there are no talking head interviews, no narration, no sense of history. It is comprised entirely of clips, taken from the news reports of that day, on and off the air. Those clips are thrown at the viewer in a flurry of relentless, hyper-caffeinated editing, pushed to its limit by the frenetic, fabulous score. (Andy Grieve is the editor; Fletcher Beasley and Jeff Dana are the composers.) In its reliance on image and montage, it is something akin to pure cinema; as you're watching, you're stunned not only by the fact that they're doing it, but that they're doing it so well. We think of this story as just a fact, a thing that happened, but Morgan steps back and--critically--plays it in real time, in the present tense. (The brilliant History Channel documentary JFK: 3 Shots That Changed America pulled a similar strategy recently, to equally thrilling effect.) We experience the shock and confusion of the anchors on the air, and remember feeling the same way at the strangeness, the surreality of it all; we see tape rolled off-air, like studio chatter on bootleg records, and get an even keener sense of the chaos (Bob Costas: "Is Brokaw gonna send it to me?"). But Morgen's masterstroke is his decision to not just focus on O.J.; in the breadth of that day's stories, he somehow encompasses the joy, the agony, the thrill, and the emotion of sport. In some way, the entire series covers that same range of rich, powerful feeling.



THE BLU-RAY DISCS:





30 for 30 hits Blu-ray exclusively at Best Buy in a six-disc set, with the first six films on disc one, the next four on disc two, and five films each on the remaining four discs. The six discs are housed in a Blu-ray case of standard height and barely more than standard width, with the six discs held inside by hinged plastic holders. Compared to the two bulky DVD gift sets, the Blu-ray upgrade is, if nothing else, a tremendous space saver.



Video:




The good news is that 30 for 30 in on Blu; the bad news is that it only gets an MPEG-4 AVC 720p transfer rather than the standard 1080p (720 is more common for bonus features and the like, rather than main features). Why? Not sure. Our best theory (and I've done some asking around here on the site) is that the ESPN prefers the 720p/60 fps standard in order to give their sports programming a smoother look, and the discs were perhaps created straight from the broadcast masters. So yes, the films are in high-definition, just not as high as we're used to. It's not that the results are unattractive, but the films certainly aren't as crisp and impressive as I'd hoped for. Also problematic is the show's decision (in most films, anyway) to stretch 1.33:1 footage out to the series' standard 1.78:1 aspect ratio.





That said, the discs are at least an upgrade from the MPEG-2 transfers of the standard-def version, and most of them look pretty good--the bright Florida colors pop in The U, the scenic photography of No Crossover is smashing, and the Vegas views and comic-book animation of One Night in Vegas look great.



Audio:




The other disappointment of the set's transfer to Blu-ray is that it doesn't include a surround sound upgrade. Each of the films is presented in the 2.0 stereo format (albeit in DTS-HD Master Audio)--except The Legend of Jimmy the Greek, which also has a DTS-HD 5.1 Master Audio option (the surround mix for that film was also offered on the original DVD set). Sure, the straight stereo track is good enough for cable airings, but they had to know these were going to DVD, and many (particularly the music-heavy Straight Outta L.A. and the densely-mixed June 17th, 1994) would have benefited from a fuller soundscape.





Interview audio, however, is squeaky-clean throughout. The muddy sound of archival materials is occasionally problematic, but never to a point of inaudibility; the only one that presents any difficulty is June 17th, 1994, where the score, stirring though it is, occasionally overpowers the mix and buries too much of the clip audio. Overall, though, the audio presentation is more than adequate.





Each film also includes an English subtitle option.



Extras:




No new bonus features have been created for the Blu-ray release, but that's okay; basically all of the copious extras from the DVDs have been ported over. Each film includes a pair of Director's Statements from the director(s), which 30 for 30 viewers will recognize as the short buffers used throughout the series to go into the film and come back from a midpoint commercial; they're too brief to be particularly insightful. For six of the films (June 17th, 1994, Silly Little Game, Run Ricky Run, The 13th Man, The Best That Never Was and Pony Excess ) that's the only bonus feature, but most have at least a couple of additional supplements.





Kings Ransom includes one Deleted Scene, with Gretsky on the golf course with Berg, talking about how Gretsky first told Mark Messier about the trade. The Band that Wouldn't Die has two Bonus Clips: a full version of Robert Irsay's insane (and probably drunken) 1984 press conference about moving the team, and a vintage clip of the Colts Fight Song. Small Potatoes has a reel of funny Bloopers from the old games and six short but solid Deleted Scenes.





Muhammad & Larry includes eleven Extended Interview clips; they're all worth checking out. Without Bias has an excellent Deleted Scene with some additional biographical information, as well as four chunks of Extended Interviews. Eight participants in The Legend of Jimmy the Greek get the Extended Interview treatment as well. The U is the longest movie in the set, but the eleven Deleted Scenes indicate that it could have been a good 20 minutes longer and still maintained its excellence. Winning Time also sports a pair of very short Deleted Scenes, in addition to eleven Extended Interview clips with Larry Brown, Spike Lee, Pat Riley, and others.





Guru of Go also includes six Extended Interviews with the film's key players. No Crossover has eight Deleted Scenes, and while some are intriguing (such as the case's direct connection with O.J. Simpson), they're too short to add much. (Both of those films are inexplicably missing the well-edited trailers that accompanied them on the standard-def release, as is the later Once Brothers.) Straight Outta L.A. includes two enjoyable Behind the Scenes featurettes (one leading up to Ice Cube's interview with Raiders owner Al Davis, another profiling the film's animator James Blagden), as well as a Deleted Scene of Cube and Snoop entering the Coliseum, and Extended Interviews with Ice-T, Marcus Allen, and others.





The Two Escobars includes the same bonus features as its stand-alone release: in addition to the two Director's Statements, it has the featurette "The Other Side," which assembles vintage footage of the 1994 US team preparing for the World Cup; it's interesting, but drags a bit (particularly in its first half). Better are the two Deleted Scenes, "Maturana's Soldiers" and "Cartel Games," both of which could easily have been included in the final cut. The Birth of Big Air includes exciting footage of Mat Hoffman's X-Games Medal Winning Runs from five years of the BMX Vert Finals, as well as a brief look at the film's Tribeca Film Festival Premiere.





Jordan Rides the Bus includes Extended Interviews with Phil Jackson and Terry Francona, as well as a home movie-like visit with director Ron Shelton at a Barons Game. Little Big Men boasts additional interviews with four of the film's participants, as well as a very short Deleted Scene of Cody Webster working as a batting instructor for kids. One Night in Vegas includes three Fight Features for the Tyson/Sedon bout, as well as two Deleted Scenes: "Civil Rights to Hip Hop" (thoughtful and valuable) and "Ali vs. Tyson" (disposable).





Unmatched gives us Extended Interviews with both Evert and Navratilova, a Production Stills Slide Show, and two interesting Additional Scenes: "Playing as a Child" and "Muscles." House of Steinbrenner comes with Extended Interviews with Ray Negron, Joe Torre, and George Steinbrenner, as well as footage and interviews of the Yankees at Spring Training in Tampa. For Into the Wind, we have Extended Interviews, a "Behind the Scene with Steve Nash" featurette (with on-set footage and interviews with the director), "Chasing the Van" (a brief but fascinating look at the vehicle used for the Marathon of Hope, and what became of it), and footage from the Terry Fox Memorial Run.





Four Days in Octoberincludes more of the conversation between Bill Simmons and Lenny Clarke, a Deleted Scene ("No More Yankeeography," very funny), and two pieces of televised game footage, labeled "As It Happened": the game four walk-off home run, and the last out of the ALCS. Once Brothers comes with four enjoyable Deleted Scenes: "Soccer Story," "Vlade and Zarko," "Final Practice," and "Vlade and Magic."





Tim Richmond: To The Limit includes two Deleted Scenes ("Dale Earnhardt" and "Miss Winston"), as well as a 1981 Tim Richmond Feature that mostly just hints at his real story. Three vintage Richmond Interviews are also included, as well as a short clip of Tim and His Dad. For Fernando Nation, director Cruz Angeles offers the expected Director's Statement in Spanish, as well as two Extended Scenes ("Holdout" and "Screwball") and two strong Deleted Scenes ("El Toro" and "Feranando's Legacy;" a third, "Chicago," was included on the DVD but is missing here). Marion Jones: Press Pause comes with a Deleted Scene, Extended Interviews, and an uncut tape of Marion's Confession to news cameras.



FINAL THOUGHTS:




30 for 30 was an ambitious project, and could have gone wrong in countless ways. But it didn't. These films are brilliant--well-made, intelligent, entertaining, suspenseful--and stimulating even for those of us who'd never watched ESPN before they aired. It's a dazzling series; even at their weakest, the films in the collection are still first-rate filmmaking. And at their best, they are among the finest documentaries in recent memory.

Jason lives in New York. He holds an MA in Cultural Reporting and Criticism from NYU.
---
C O N T E N T

---
V I D E O

---
A U D I O

---
E X T R A S

---
R E P L A Y

---
A D V I C E
Highly Recommended
---
E - M A I L
this review to a friend
Sponsored Links
Sponsored Links