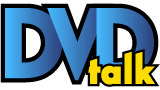 Cleveland Show: The Complete Season Two, The
Fox // Unrated // September 27, 2011
List Price: $29.98 [Buy now and save at Amazon]
---
Solid improvement for this sophomore outing. 20th Century-Fox has released The Cleveland Show: The Complete Season Two, a four-disc, 22-episode collection from the Fox animated series' 2010-2011 season. I can't imagine anyone coming to this Cleveland Show set "cold," in terms of either not seeing the series beforehand or not knowing at least something about it, so obviously fans are going to be the main target here...and they're already sold on it (as its detractors seem set on hating it unconditionally). Lots of extras here make The Cleveland Show: The Complete Season Two a fun Christmas gift for that more..."broad-minded," shall we say, friend or loved one.
Only a brief run-down of the series is needed here. Amiable, chubby, mustachioed, recently widowed cable installer Cleveland "Lou Albano" Orenthal Brown (voice talent of Mike Henry) has left behind his friends in Quahog, Rhode Island (see Family Guy) and moved back to his boyhood home of Stoolbend, Virginia with his sweet, definitely odd pre-teen son, Cleveland, Jr. (voice talent of Kevin Michael Richardson) in tow. Having rekindled an unrequited romance with his best friend in high school, divorcee Donna Tubbs (voice talent of Sanaa Lathan), Cleveland, now married to Donna, lives in her house with her two children: disrespectful, smart-assed teen dream Roberta Tubbs (voice talent of Reagan Gomez-Preston) and disrespectful, smart-assed five-year-old Rallo Tubbs (voice talent of Mike Henry). When Cleveland isn't at work (which is 99% of the time) with his high school football buddy, closeted gay Terry Kimple (voice talent of Jason Sudeikis), he's usually hanging out with his new gang of friends: next-door-racist cracker Lester Krinklesac (voice talent of Kevin Michael Richardson); German émigré grizzly bear Tim (voice talent of Seth MacFarlane), and sawed-off, would-be ladies' man loser Holt Ricketer (voice talent of Jason Sudeikis).
Fair warning: I've probably watched every episode of Family Guy and American Dad! and The Cleveland Show at least once or twice...but I'm just a fan, not an expert (I just know that Mannix lady is going to email...). I claim no encyclopedic knowledge of the works of Seth McFarlane (cue a shudder), but I do enjoy his brand of crude, base humor mixed with obvious-instead-of-"ironic" cutaway gag humor. Now of course, rabid fans of McFarlane's Family Guy would never put The Cleveland Show on an equal footing with that once-great but now sadly repetitive (and boringly preachy) ground-breaker. However, I've enjoyed it since its debut in 2009, more as a relatively consistent chuckle-and-titter-producer than a genuinely weird, laugh-out-loud getter, like American Dad! (although this second season gets more laughs than its first). That show and Family Guy are strictly off-limits to my younger kids...but there's no denying that they instantly respond to The Cleveland Show's catchy, infectious theme song, and the bright, bold colors and deliberately "cartoony" design, and most of all to roly-poly Cleveland when he laughs that stupid, jack-ass "heh heh heh" laugh (which becomes more and more subversive the more you listen to it), before they're shooed out of the room at the first really raunchy joke.
And kids know "heart" when they see it. I guess that's The Cleveland Show's main distinguisher from Family Guy and American Dad!, both of which are exceedingly (and delightfully) heartless and cruel, despite their completely insincere attempts at times to appear otherwise. Here, Cleveland is loveable and cuddly, all curved lines and plump flesh (unlike schizophrenic idiot Peter Griffin), and his generally sweet demeanor is reflected, by various degrees, in his surrounding characters, where even a vicious grizzly bear, a criminal dead-beat dad, and a racist cracker come across in the end as, well...kinda nice. Maybe that's why die-hard Family Guy fans have never taken to The Cleveland Show, because they perceive it to be simply a knock-off carbon copy that goes soft, rather than for the throat.
As for me, I'll take a laugh anywhere I can get it, "soft" or "hard," so The Cleveland Show's gentle undercurrent doesn't bother me a bit...as long as it delivers the yoks, which it does nicely this sophomore season. The season opener, Harder, Better, Faster, Browner, sets the tone with some funny one liners ("Good, honest work is for the downtrodden and the Polish," "Tyler Perry Presents Wine: they say it's rich and super-fruity and not complex at all,"), before it descends into "mocking" Barack Hussein Obama ("They kick you out of Washington already?" "No, no―I'm still your ruler,")...which means in liberal Seth McFarlane/ Mike Henry/Richard Appel-land, it's not really mocking him at all (for proof, check out the "Kenyan vibe" joke they politely edited out of the broadcast episode). Cleveland Live! is a clever take-off on all those stupid live broadcast "stunt" episodes that were popular a few years ago (although again, the deleted stuff is stronger...and funnier). It's the Great Pancake, Cleveland Brown has some great gags, including a welcome Family Guy cameo from everyone's favorite pedophile, Herbert ("That's enough!"), before we see Cleveland, Jr. "grow up" by gassing his stuffed Larry the Tiger in his Easy Bake Oven® ("It's okay...just let go, Larry...."), and Rallo losing his front tooth ("Now I look like workplace predator David Letterman: 'Aaaaaah! Have sex with me!'").
Fat and Wet gets a lot of laughs out of the familiar set-up of Rallo blackmailing Cleveland over his negligent parenting skills when he almost lets Rallo drown in his new pool ("If you die, I'll never get laid again!!"), hitting a new high when Cleveland and Junior go to Wisconsin, the land of fatties, where obese multitudes roll over the hills like Fantasia Meets The Sound of Music. Too bad the writers absolutely blow it at the end with a clumsy message to overweight America―I don't need some half-assed "lesson" from The Cleveland Show about anything. Another Bad Thanksgiving is a solid holiday entry, with strong one-liners ("I like these kid leashes...white people are onto something,"), before Cleveland, celebrating Turkey Day in Vegas, closes out the show: "It was the first Thanksgiving, where civilized people came together with a bunch of godless savages―much like today, as my family breaks bread with you, the human garbage of Las Vegas." Classic. Murray Christmas, featuring the voice work of legend Carl Reiner, is a sweet, funny outing that sees Rallo befriending Murray, a disgruntled Jewish senior who doesn't like living in a nursing home (we learn there are "surprisingly few molestations" for the home's kids visiting program there). It's a toss-up as to the best sight gag: Rallo wearing a hard hat for the "low sacks" section of the senior men's steambath, or Cleveland panicking and trying to escape after he beats up his father (Cleveland running around is always a lock). Beer Walk has one of my favorite Peter Griffin moments when the Family Guy star drops in, gets drunk, tries to pick up his keys (hilarious), and then leaves with a cheery, "Bye, dicks!" (paralyzingly funny line delivery by MacFarlane), as well as a classic encounter between Holt and Donna ("Why are you unzipping your pants?!" "Because you're choking me!").
How Do You Solve a Problem Like Roberta? has one of this underutilized character's best moments when Cleveland orders her to her room (Fuuuuuuuuu*k you!"). The Cleveland Show's efforts to be an equal-opportunity offender are on display in A Short Story and a Tall Tale, a funny outing where Rallo is mistaken for a little person, and Cleveland declares that "Hollywood is gross," and Beverly Hills is "all stupid Iranians and botched plastic surgery," before declaring, "I love L.A.!" upon discovering the marihuana shops. The Blue, The Gray, and The Brown has a good Holt moment (another character who deserves more screen time) where he screams, "Die, Daddy, die!" during a Civil War re-enactment (Cleveland's big production number, Small-Assed Town, Big-Ass Heart is pretty good). Ship'rect continues the show's fine-line walking with homosexuality (Cleveland shares an unexpected kiss with his football hero), both ribbing it and supporting it with carefully balanced P.C. awareness (maybe too carefully, at the expense of being truly outrageous), while Hot Cocoa Bang Bang, one of the best episodes this season, has a hilarious depiction of Comic Con, along with a very funny spoof of those Pam Grier blaxploitation epics.







The DVD:
The Video:


Beautiful. The anamorphically-enhanced, 1.78:1 widescreen transfer for The Cleveland Show: The Complete Season Two is digital perfection (outside of Blu-ray), with a razor-sharp image and strong, bold color values. No compression issues. Looks great on a big, big screen.


The Audio:


The Dolby Digital 5.1 English stereo mix is impressive, with crisp clarity and separation effects that bounce around your home theatre. Nice, fat sound. English, French, and Spanish subtitles are available, as well as English close-captions.


The Extras:

There are five commentary tracks featured on the set (Cleveland Live!, Murray Christmas, A Short Story and a Tall Tale, Terry Unmarried, and Hot Cocoa Bang Bang), featuring the cast and crew, along with guests Carl Reiner and director Robert Rodriguez. All are informative and a lot of fun. Quite a few of the episodes include deleted scenes, as well as the ability to watch the original televised episode versions (with the vulgarity bleeped). As well, bonus entries Cleveland Jr.'s Worry Journal (hmmm....), Cleveland at Comic-Con 2010, a "vintage" trailer for Hot Cocoa Bang Bang (probably the best 2 minutes in the whole set), and a Guest Star Showcase are included. Nice!


Final Thoughts:


Liking the nastiness of other MacFarlane creations like American Dad! and Family Guy doesn't mean you can't like the softer, gentler nastiness of The Cleveland Show, too. This second season ups the laughs and sight gags from its first go-around, generating a consistently entertaining animated sitcom. And with all those commentary tracks and deleted scenes and other extras, it's an easy "Highly Recommended" for The Cleveland Show: The Complete Season Two.


---


Paul Mavis is an internationally published film and television historian, a member of the Online Film Critics Society, and the author of The Espionage Filmography.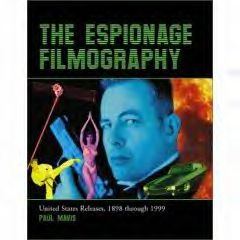 ---
C O N T E N T

---
V I D E O

---
A U D I O

---
E X T R A S

---
R E P L A Y

---
A D V I C E
Highly Recommended
---
E - M A I L
this review to a friend
Sponsored Links
Sponsored Links