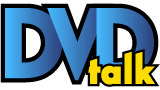 List Price: $19.98 [Buy now and save at Dvdplanet]
---
Derivative but solid, action-filled oater. M-G-M's fun M.O.D. (manufactured on demand) line of library title discs (available through Amazon.com) has released Cannon for Cordoba, the 1970 Mirisch production (for U.A.) starring George Peppard, Giovanna Ralli (I'm feeling faint...), Raf Vallone, Peter Duel, and Don Gordon. Obviously inspired by better action flicks like The Wild Bunch, The Guns of Navarone, The Dirty Dozen, Where Eagles Dare, and The Professionals, Cannon for Cordoba may not be all that original in story or design, but it moves along at a fast clip thanks to good workmanlike direction from Paul Wendkos, and headliner Peppard is in his usual (and enjoyable) snotty mood. A trailer is included as a bonus for this good-looking transfer.
The American-Mexican border, 1912. Bandit hordes, calling themselves "revolutionaries," are wreaking havoc on the American populace, so much so that the U.S. government has ordered General John J. "Blackjack" Pershing (John Russell) to take cannon down to the border and patrol, waiting for the local governments to call the Army in for any "hot spots." Unofficially, General Pershing has orders for malcontent Captain Rod Douglas (George Peppard) and his motley group of soldiers: strip off their uniforms and go undercover, over the border, to discover the plans of one Generalissimo Cordoba (Raf Vallone), a former Mexican Army officer who has formed his own bandit army under the cover of the revolution. Captain Douglas gathers together his team, including three of his best men for the job: Jackson Harkness (Don Gordon), Andy Rice (Peter Duel), and Peter (Nico Minardos). But trouble comes immediately to the mission when Harkness loses his brother to Cordoba's torture (Harkness blames Douglas for the death and vows revenge...after the mission is over), when shady landowner Harry Warner (John Larch) becomes involved, when Mexican Army liaison Lt. Antonio Gutierrez (Gabriele Tinti) is forced onto Peppard's team, and when lush Leonara Cristobal (Giovanna Ralli) reveals her own reasons to want Cordoba dead.
PLOT SPOILERS ALERT
Having read the plot synopsis above, and taking into consideration the list of movie influences I cited in the first paragraph, it's not too difficult to see where the ingredients came from for Cannon for Cordoba's tasty little stew. Obviously, the violent, sometimes graphic south-of-the-border hijinks with Cordoba are directly related to the previous year's hit, The Wild Bunch; the dangerous suicide mission on an isolated fortress smacks of Where Eagles Dare, while the rag-tag group of nonconformists resembles a smaller Dirty Dozen; the use of sex through a beautiful woman to get at the villain reminds the viewer of The Professionals (as well as the group of mercenaries going over the Mexican border at the service of a wealthy land owner), while the revenge plot between two former friends―once the mission is over―is right out of Anthony Quinn and Gregory Peck in The Guns of Navarone.
Critics in 1970 didn't look too kindly at Cannon for Cordoba's "borrowings," generally dismissing the low-budget endeavor as a hackneyed knock-off, coming out at the tail end of the studio Western's influence. If anyone mentioned the obvious Vietnam connections (at one point, Peppard lectures the authorities on "lessons only being taught in the classroom," and that the Mexican citizenry will fight for their land if U.S. troops invade), they barely play now, with the film's impact resonating most closely with the conventions of late 60s, early 70s studio Westerns: increased violence and generalized cynicism. Westerns had been outsized and cynical for years (Aldrich's Vera Cruz from 1954 still seems startling modern), but the permissiveness over overt violence for its own sake was still relatively new in 1970, and Cannon for Cordoba takes advantage of that new liberalism (the squeamish sequence showing Gordon's brother getting roasted over a fire and then shot is fairly effective). Screenwriter Stephen Kandel (Chamber of Horrors, tons of episodic TV) eschews anything overtly political, thankfully reducing the usual gloppy emphasis on the quiet suffering of the noble peasants and their revolution, and turning the issue into a complete sham: Cordoba is in it for the money―period. What bleating there is about the "peeple" is done briefly by the Greek Peter―the most vague, inconsequential member of the team. Peppard's character bends over backwards once to state their mission isn't against the masses, but no one―including the viewer―believes it...or frankly cares. Cannon for Cordoba's main purpose is to provide plenty of action, not political enlightenment.
Removed from its time period and context, Cannon for Cordoba can be enjoyed on this most basic level: it's full of gunplay and serviceable, cynical dialogue, while featuring some good performances. Director Wendkos, a graduate of early television who was working out a five-picture deal for the Mirisch brothers and U.A. (before he went back to television work, knocking out superior TV movies like The Legend of Lizzie Borden and The Strangers in 7A), has a nice, clean, unobtrusive style that some may describe as anonymous, but which I take as storytelling at its most functional―and there's nothing wrong with that. Moving the story along is key, and Wendkos does so without cluttering up the frames or getting fancy with the camera movements (although he does indulge in one too many titled pans toward the end). His gun battles are exciting and well-choreographed, with the viewer never lost as to who is shooting whom (and that's no small feat when you've seen as many inept action sequences as I have). Wendkos also lets the talented cast do their thing, with fine results. Raf Vallone is suitably silky and menacing as the opportunist Cordoba, while gorgeous, gorgeous Giovanna Ralli gets across the inscrutable qualities of her character quite nicely (every time you try to figure out if she's really a traitor or not, you get fuzzy looking at her face and body). Don Gordon is a stiff here (as usual), throwing off the buddy/buddy-enemy/enemy dynamic with Peppard (you know everyone discovered that during shooting, when Wendkos starts throwing most of the scenes to Peter Duel), while Minardos' role seems to have left on the cutting room floor. As for Duel, he pretty much walks away with the lion's share of the acting honors here, putting his quirky, bad boy charm to good use in what could have been a nothing role (many others have written it, but it's a shame he couldn't have gone on to a longer career―he had "it").
As for Peppard, I've always been fascinated with his singularly unfriendly appeal. Pretty-boy handsome with a mean, threatening edge to his demeanor, Peppard never seems to go out of his way to make one potential fan happy with actorly tricks...and I like that. I like his "screw you" attitude, and his mean, bright little eyes. By this point in 1970, he had to know his best days as an A-list movie lead were already over, having blown his chance at a sustained big-screen career by bad luck (big movies like the superlative The Blue Max and Operation Crossbow failed to find box office appeal), while a certain sameness in project choices inevitably produced diminishing results (stuff like Rough Night in Jericho, Tobruk, House of Cards, P.J., Pendulum, The Executioner and One More Train to Rob quickly turned off a public that thought they were all the same three films). In Cannon for Cordoba, he's suitably distant and slightly ticked-off, and it works for the character. That attitude might be reflective of Peppard's distaste at working in a decidedly low-budget Western...but then again, he seemed that way in all his films, so if you like your movie stars surly and dismissive, Peppard's turn here in Cannon for Cordoba should suit you (and if it doesn't, he doesn't look like he cares, either).
The DVD:
The Video:

The anamorphically enhanced, 2.35:1 widescreen transfer for Cannon for Cordoba looks quite good, with rich color, a sharpish, bright image, and little grain. Dirt and scratches do crop up here and there, but they're minor.


The Audio:


The Dolby Digital English mono audio track is good and loud, with the explosions coming off well, with minimal hiss. No subtitles or close-captions available, though.


The Extras:


There's a vintage trailer included as a bonus.


Final Thoughts:


Workmanlike and entertaining, Cannon for Cordoba won't win any prizes for originality, but it hits what it aims at: a fast-moving Western action story with some good performances to anchor it. I'm recommending Cannon for Cordoba.


---


Paul Mavis is an internationally published film and television historian, a member of the Online Film Critics Society, and the author of The Espionage Filmography.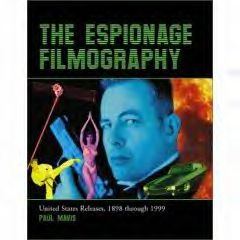 ---
C O N T E N T

---
V I D E O

---
A U D I O

---
E X T R A S

---
R E P L A Y

---
A D V I C E
Recommended
---
E - M A I L
this review to a friend
Sponsored Links
Sponsored Links