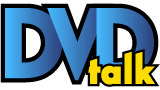 Southern Star (1969), The
List Price: $20.95 [Buy now and save at Amazon]
---
"It's supposed to pull your leg."
Lazy fun. Sony's Columbia Classics line of M.O.D. (manufactured on demand) discs, has released the British-French co-production, The Southern Star, the 1969 adventure comedy based on the Jules Verne novel L'Étoile du sud, starring George Segal, Ursula Andress (topless!), Harry Andrews, Ian Hendry, Johnny Sekka, and Orson Welles. The damnedest, most casual big-budget adventure film you ever saw, it's difficult to pin down the source of The Southern Star's breezy, sometimes inept approach. But then again...who cares? How many times have you seen this kind of A-list production with such a charmingly nonchalant attitude? A vintage trailer is included as a bonus to this okay-looking transfer.
French West Africa, 1912. Dan Rockland (George Segal) doesn't know anything more about geology than what he's read in a book, but he's managed to secure a position as an authority on diamonds for the Kramer Mining Company. He secured that position by being engaged to the owner's luscious daughter, Erica (Ursula Andress), a situation her overbearing father (Harry Andrews) detests. When one of the mining company's workers finds a huge 550 carat diamond, Dan's sidekick Matakit (Johnny Sekka) naturally suggests claiming it as a fake and stealing it. However, his discussion about the diamond's authenticity is picked up by the company's oversearer, and the massive jewel is on its way to blowhard Kramer. At a celebration party for the stone's cutting, the lights go out and the diamond disappears, and Kramer's head of security, Karl (Ian Hendry), believes the fleeing Matakit stole it...while Dan starts to believe that Karl is trying to kill him to marry Erica for himself. What soon follows is a romp through the jungle as Dan and Erica pursue Matakit, and Karl pursues Dan and Erica, as snakes, brushfires, crocodiles, rickety rope bridges, quicksand...and a very fey mercenary/bandit, Plankett (Orson Welles), try to stop them all.
PLOT SPOILERS WARNING
A movie like The Southern Star was made for the M.O.D. program: an older, A-list, big-budget studio effort that has been completely lost to the vagaries of time. I'm chagrined to admit it (since I'm obsessed with 60s studio fare), but I don't think I had ever even heard of this movie until I saw it listed in my review queue. A George Segal film I didn't know about? The chance to see Ursula Andress topless? In a lagoon? How did I miss this one?
Even better, it's a completely half-assed effort that looks expensive and cheap at the same time (great location work...and crappy sets), with amusing dialogue and long patches of hokey-jokey adventure, and a general air of international co-production schizophrenia to the proceedings that I found completely endearing. This is seriously screwed-up filmmaking at its most breezily inept, and I don't care if it was ruined at the typewriter, on the set, or in the cutting room: it's just the right kind of addle-pated tonic for these dog days of summer. From the minute From Russia With Love's Matt Munro incongruously starts crooning the lush theme song ("The Southern Star...that's what you are!") over the images of black workers―in a barbed-wired work camp―toiling happily away at scouring the sand for diamonds, I was hooked. This was going to be good.
And The Southern Star certainly seemed to be headed in that ridiculously campy direction, when Segal and Sekka ("Together again!" the sequel could have screamed) begin their comedy act, with Segal the laid-back, cynical grifter, and Sekka the smart, confident, light-fingered thief. Director Sidney Hayers (who helmed a classic of the supernatural genre, Burn, Witch, Burn!) orchestrates the film's first joke beautifully, with Segal's ineptness and Sekka's over-exuberance blowing the deal for their theft of the diamond (Hayers simply has someone walk up to the shack's window, where Sekka too-loudly declares the diamond authentic, and the mass of workers begin screaming in delight―classic). And we're off, with The Southern Star's quirky sense of humor lighting briefly and oddly from scene to scene as we're pleasantly adrift in the film's decidedly goofy vibe (Segal slips in an inside throwaway joke: his character is learning how to play the banjo). The introduction of Andrews just cements this impression, what with his feral groaning at his native dancers, his chewing up of the scenery when he spits bile at Segal, and his indulgence of his pet ostrich who has the run of the place. Nothing seems to be real in The Southern Star: we don't believe Segal and Sekka are friends; we don't believe Andrews could have sired Andress; and we certainly don't believe Segal could survive lovemaking with Amazonian Andress. But the movie is so punchy and off-handed, we don't care. This is lark-filmmaking, and we're going with it (the minute the lights go off at the diamond party, we hear Segal on the soundtrack say to someone, "Would you mind getting off my foot?" before Sekka escapes...on Kramer's ostrich).
Once Segal and Andress take off after Sekka to recover the diamond for her father, the jokes thin out a bit as the mild adventure scenes take over...although the film is still fey enough to keep everything light and amusing. As the toil of the pursuit begins to wear on the fighting couple, the jungle obstacles increase (the best bit may be the first one, involving Sekka, who climbs a tree and comes face to face with a bored leopard...who prompts jumps down twenty feet onto Sekka's pursuer). All the clichéd jungle terrors are trotted out, including an animal stampede (caused by canny Segal setting fire to the grassland to cover their tracks), quicksand with crocs fast approaching the struggling Segal (Andress' character proves yet again she's the equal of Segal's as far as survival skills go), a spitting cobra, and a hand-over-hand rope bridge crossing, complete with hungry hippos screaming at them from the river below. All of this is as ridiculous as a terribly stiff Segal earlier employing some savate during a bar fight...or the completely gratuitous scene of Andress' perfectly shaped breasts exposed as she bathes in a muddy jungle lagoon (thank you, god). The push-me/pull-you appeal of The Southern Star is neatly summed up during Andress' and Segal's final fight: she expresses deep hatred for him...before she collapses in his arms for a passionate embrace.
Of course, the film resolves itself in a series of equally topsy-turvy (and completely irrelevant) crosses and double-crosses about who exactly stole the diamond, but one doesn't care at all about any of this by the time The Southern Star leisurely pulls into the station. All we can remember are all the weird asides and near-blackout sketches that constituted the movie―none of which are more amusing than nearly every scene that rotund, supremely bored Orson Welles deigns to appear in. By this point in his career, Welles was starting and stopping his numerous personal projects with lightning speed (his troubled, beloved Don Quixote feature film was finally shut down in '69), financing them by appearing in mainstream commercial ventures like Casino Royale, The Southern Star and John Huston's The Kremlin Letter. Why Welles took on the role of gay military rebel Plankett here is anybody's guess (I would assume a fat paycheck for a couple of weeks of easy work), but he brings to it a jaded indifference that's hilariously campy. Whether he addressing his rag-tag troop of men ("If they can't salute more smartly than that, then I really don't think they should try," he whines), or playing checkers with shot glasses full of whisky for playing pieces ("Please make a move; I'm thirsty," he moans as he looks at his dullard opponent with complete disappointment), it's the kind of supporting turn Welles could do in his sleep. Yet it's deeply funny precisely because it's so off-the-cuff and frankly, embarrassing. Welles knows it's junk, and so do we, but his personality is so amusing, we don't care. You could probably say the same thing for The Southern Star itself.
The DVD:
The Video:


The anamorphically-enhanced, 2.35:1 widescreen transfer for The Southern Star looks...okay, but only that, with original materials used that look a bit faded, a bit muddy. Colors are generally non-descript, but the image is sharp enough, and grain is apparent, but not obtrusive.


The Audio:


The Dolby Digital English mono audio track is serviceable, with a decent-enough recording level, and minimal hiss. No subtitles or close-captions, though.


The Extras:

A vintage trailer―selling the movie like a Bond picture―is included as a bonus.


Final Thoughts:


Casual, off-handed, lazy and sometimes inept, The Southern Star's breezy feel is perfect for summertime viewing. The jokes are mostly good, the adventure is hackneyed (and funny for that clichéd familiarity), and the performances are bright (even gorgeous stone-face Andress smiles a couple of times). What a fun discovery. I'm highly recommending―for all the wrong reasons―The Southern Star.


---


Paul Mavis is an internationally published film and television historian, a member of the Online Film Critics Society, and the author of The Espionage Filmography.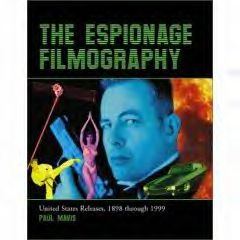 ---
C O N T E N T

---
V I D E O

---
A U D I O

---
E X T R A S

---
R E P L A Y

---
A D V I C E
Highly Recommended
---
E - M A I L
this review to a friend
Sponsored Links
Sponsored Links