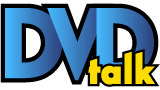 List Price: $20.95 [Buy now and save at Amazon]
---
THE PROGRAM
Nostalgia is a cruel mistress, offering one the chance to relive fond memories and try to recapture a sense of fun that has long passed us by. The television reunion movie is perhaps the cruelest mistress of them all, tantalizing viewers with the siren song of their favorite characters, back on the small screen after year of absence. In some cases, these departures were hasty, other times they were well deserved after years of good service, and often, many departures came well after the characters wore out their welcome. "Hart to Hart" a late 70s Aaron Spelling produced production entertained viewers for five seasons, never breaking the top ten and exiting far down the list. Its legacy is likely more coated in nostalgia and the charisma of its cast than true quality. For 110 episodes, Jonathan (Robert Wagner) and Jennifer (Stefanie Powers) mingled with the hoi polloi and along the way solving a mystery, week-after-week. My own recollections of the series are incredibly cloudy at best, having only encountered the Harts in random reruns early in my youth. Surely no one remembers the series for its writing, which was incredibly generic; no, it was the magical acting duo that brought the Harts to life, as well as Lionel Stander as their faithful butler Max, who takes care of them both.



Fast forward a decade after cancellation and nostalgia would sink her hooks into the Harts, throwing them back on the small screen for the first in eight (!) TV-movies, the first of which was aptly titled, "Hart to Hart Returns." It's in viewing these movies that nostalgia is blunt and honest, reminding us that, frankly, "Hart to Hart" was a product of its times and trying to recapture a time when the decadence of a rich pair of crime solvers is no easy task. "Hart to Hart Returns" wastes no time reminding fans and new viewers that the Harts were rich, opening with a scene where Jonathan engages in a deadly dogfight in the cozy safety of a flight simulator. There's no denying the sheer masculinity of Robert Wagner and thankfully he's along to brings us back into the world of convoluted mysteries and plot contrivances albeit clumsily at times.



In fact, the biggest problem with this return to TV for the Harts is that they take far too long to knock the rust off their characters. A good portion of the film is spent dancing around exposition, reintroducing characters and throwing needless side plots, first and foremost the arson that destroys the Hart's home (I defy you not to burst out laughing at the obvious model used for the long shot of the home in flames). However, once a good old-fashioned double dose of murder and corporate espionage emerge, the writers have an excuse to get Jonathan and Jennifer back on the case and let some of the on-screen chemistry get cooking. As much as I like Wagner and to a lesser extent Powers, they are often stiff, with Wagner comically out of place in "everyman" clothes in the film's final act that takes place in what is likely a wooded area behind the studio.



"Hart to Hart Returns" is plagued with half-hearted narratives. Generally most plot threads end prematurely, resulting in the writers scrambling to come up with another short sequence that either wraps up loose ends or creates more. The final ten minutes are a shining example of the general sloppiness of the feature, with our characters standing around reminiscing about the preceding events, before they suddenly realize one plotline viewers likely thought abandoned needs to be closed. Still, the show manages to maintain a level of forgivable fun, bringing in Mike Conners as a catalyst for the main mystery and a bearded, balding Lance Guest as Conners' nerdy son, toiling away in your 80s-90s writers idea of a computer lab. Only Lionel Stander feels like he hasn't missed a beat, despite being relatively shoehorned into the whole debacle. As a genuine piece of satisfying entertainment "Hart to Hart Returns" fails miserably; it's too slow, the actors aren't in top form, and the formula is long tired at this point; but as a piece of nostalgia for either fans of the series or those wanting to try and recapture the carefree disposable 80s, it's a serviceable way to kill two hours, but like most attempts at nostalgia will not satisfy entirely.




---
THE DVD
The Video
The 1.33:1 original aspect ratio transfer is a tad faded and quite flat looking. Some compression artifacts are evident, but minimal, while grain/digital noise mars a few very dark, nighttime scenes. It doesn't hold a candle to modern television fare, but for its time, it likely looks better than the original television broadcast.




The Audio


The simple Dolby Digital English 2.0 transfer is an accurate representation of an early 90s, network TV movie special. Dialogue is dominant but not overpowering, while effects feel pushed to the back and every once in a while, the generic score takes center stage. Distortion is thankfully absent.




The Extras


None.




Final Thoughts

Slow, confused and uninspired, "Hart to Hart Returns" is far from a memorable piece of television entertainment. However, even working at less than full potential, Powers and Wagner get viewers through all the muck and mire and give them what they want: a mystery solved by a classic team of crime solvers. I chalk this one up to what those who follow pro-wrestling know as "ring rust." After a decade away from their characters, its understandable it might take some time to get back into the swing of things and considering seven more TV-films followed, I'm willing to bet later entries were of higher caliber. However, this one is worth at least one viewing, but not much more. Rent It.
Sponsored Links
Sponsored Links