List Price: $19.98 [Buy now and save at Amazon]
---
Still some minor fun to be had in the projects...but it's just not the same anymore. Lionsgate and ABC Studios have released The PJs: Season 3, a two-disc, 12-episode collection that gathers together the last, desperate go-around of what should have been an animated series as popular and influential as Family Guy. Cancelled by craven Fox Network at the end of 2000, The PJs moved over, sans creator Eddie Murphy and many of the writers from the first incendiary season, to struggling third-tier network, The WB, where the series died an unheralded death with these final 12 episodes. Even if the jokes are fairly tame and uncontroversial, the characters are still amusing, so completists who loved the first two seasons will want to add this to their collection. No extras for this so-so transfer.
At the Lawrence Hilton-Jacobs Projects, superintendent Thurgood Stubbs (Eddie Murphy, Mark Moseley, Phil Morris) is too busy sorting out his tenants' problems to have enough time to patch up the badly deteriorating public housing...even if he wanted to. When not tuning out his sweet-tempered wife Muriel's (Loretta Devine) urgings to throw out his "magazines" and forties bottles, he's roaming the decrepit halls of the PJ, interacting with his neighbors. There's former booster and con artist Mrs. Avery (Ja'net DuBois), an ornery, pissed-off senior citizen quick on the trigger of her massive shotgun. There's shallow, oversexed Bebe Ho (Jenifer Lewis), Muriel's sister, who's married to Korean sharpie-turned-wannabe-homeboy Jimmy Ho (Michael Paul Chan). There are youngsters Calvin (Crystal Scales) and "Juicy" (Michele Morgan), a Laurel and Hardy duo who idolize "Super." There's Haitian witch Mambo Garcelle (Cheryl Francis Harrington), and vocally-challenged Sanchez (Pepe Serna). There's Thurgood's friend, Tarnell (James Black), and always down on the street, or in the alleyway, or in a dumpster, is homeless crackhead, Smokey (Shawn Michael Howard), the PJs' sweetest soul.
When the "foamation" The PJs premiered back in January of 1999 on Fox, after the ratings for the first week or two come out, and the controversy over its content began to artificially bubble up, I remember thinking, "this show is doomed." I was a fan from the first episode, but it was obvious that Fox didn't have the stones to take on the pipsqueak likes of Spike Lee, The PJs' most famous critic, so I had difficulty finding the show from week to week. The network, perhaps believing if the critics couldn't see the show they couldn't comment on it, moved its timeslot three times between January and September, 1999, before yanking it off the air altogether until May, 2000, where it burned off Season Two in two more timeslot changes until the following September. By that point, Murphy had left the show over, it was reported at the time, dissatisfaction with how Fox treated the show (not hard to see that), and a move to the faltering, little seen WB Network did little to grant more exposure to the struggling series. I remember catching it once or twice during that third season, and seeing how the once outrageous show had been tamed and diluted, I tuned out for good.
Watching this third season of The PJs in its entirety is a somewhat frustrating experience, because even though there were moments here and there that made me laugh out loud, all I could think about was how great the show used to be. Co-created by Eddie Murphy (with Larry Wilmore of The Fresh Prince of Bel-Air, The Office, The Daily Show, and Steve Tompkins of The Critic, The Simpsons, and Fanboy and Chum Chum), right after once-floundering Murphy was having his first "comeback" with popular films like The Nutty Professor, Mulan, and Dr. Dolittle, The PJs seemed like a clever way for the actor to not only "return" to TV without the daily grind of performing live on a weekly series, but to also create a little comedic universe ripe for exploitation. Murphy often talked about the influence Richard Pryor had on him, and if you're familiar with Pryor's comedy albums, you remember that he could brilliantly create a set-up (like a gambling bar, or the house from The Exorcist...if black people lived there) populated by various characters he voiced, as he held the listener spellbound with these entirely believable (and absolutely hilarious) conversations and situations (I recommend his Greatest Hits as a starting point). The PJs's format, mixed no doubt with more than a little bit of Norman Lear's big hit about a family living in a Chicago project house, Good Times, plays almost exactly like one of those early Pryor bits, with the vulgarity, of course, excised out, but the outrageous controversy still intact.
By this third season, though, whatever controversial aspects of the show that remained were pretty much ignored by the complainers like Lee who got in and out with their five minutes of air time. After all, the critics had essentially won. Once Lee and the rest of the P.C. thugs made it clear they were going to keep squawking until something was "done" about The PJs's "negative stereotypes," the handwriting was on the wall with Fox. They quit promoting the show, they moved it all over the schedule, and then they quietly dropped it, citing its big budget and low ratings (had they embraced the controversy instead of running from it, low ratings wouldn't have been a factor). By the time it got to The WB, the top-flight writers and Murphy were gone, and the few viewers who had tuned in regularly were leaving fast. If the opening episode, Boyz Under the Hood, showed Thurgood and his friends drinking forties, and making jokes about Vietnamese people ("My dad shot three Vietnamese!" "That's because he was robbing a nail salon!"), it didn't matter to the likes of critics like Lee; they had already done their damage. Nobody was watching the show.
That first episode has some of the fire and wit of that first great season, tricking the viewer into believing the show hadn't lost its way. When Calvin and Juicy go joyriding in a car, and take off with a gangster's bag of money in the back, the gangster fires shots at them, just as the police come to arrest him. Calvin yells about racist cops, but when Juicy explains it was the black gangster shooting at them, not the cops, Calvin immediately softens and says he must have had a good reason, like a rough life, to try and kill them (that's probably what angered those critics the most: that The PJs wasn't afraid to go after the black community in search of satire and lampoon). And there's a great bit with, who else, The PJs' funniest character, Smokey the crackhead, where he agrees to help the boys wash their car...right after he tells his imaginary phantom, "Doctor Morpheus," that he'll resume their eternal combat tomorrow after he helps these two lobsters clean their hovercraft (Smokey is without a doubt one of the funniest―and somehow sweetly saddest―sitcom characters most people have never heard about).
But then, it all just starts sliding away. I didn't care so much if Murphy wasn't doing Stubbs anymore (Jackie Chiles was getting close enough to Murphy's voice that it fooled me...if indeed that's him doing Stubbs), because the jokes and gags just weren't strong enough. Scarthroat settles for a too-familiar Godfather parody, while Smoke Gets in Your High Rise gives me a...lesson about smoking (about the last thing I need from The PJs). National Buffoon's European Vacation has one or two funny bits, like anytime the wonderful, hilarious Ja'net DuBois―I adored her as Willona on Good Times―does Mrs. Avery, with her big head that always shakes and her propensity to spit out "Filthy!" before whipping out her huge shotgun, as does Cruising for a Bluesing, where Smokey speaks Crack to a fellow bum for Thurgood's translation. But the premises for these episodes are soft and too-familiar. Indeed, whenever you're laughing at this third season of The PJs, it's almost always at a small bit or line delivered by either of these two marvelous characters (and Thurgood, too, most times. His best line this season is when he welcomes the hard-of-hearing Mrs. Avery back from the hospital: "How was the hospital? Did you like crappin' in a pan?"). The scripts as a whole are something quite less than their parts.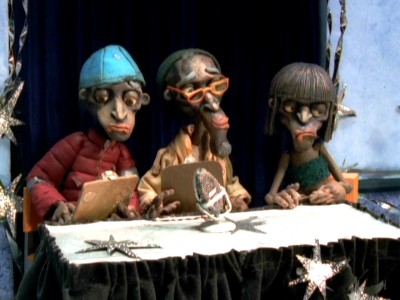 The DVD:
The Video:
I thought the full-screen, 1.33:1 video transfers for The PJs: Season 3 looked a little soft (but then again, a lot of Lionsgate DVDs look like that to me), with okay color and minor shimmer here and there.
The Audio:
The Dolby Digital English 2.0 stereo mix, though, was pretty good, with nice separation effects from time to time, and clear audio. English close-captions are available.
The Extras:
No extras for The PJs: Season 3.
Final Thoughts:
In Let's Get Ready to Rumba, cranky old Mrs. Avery teaches Thurgood how to dance by blasting at him with her shotgun, before Smokey the crackhead judges the final dance contest...by announcing the imaginary results of a 9th-grade treasurer's election ("Good job, Benjy!"). Whenever those two characters are on-screen, they're strong enough to make you forget that The PJs just doesn't have the fire in its belly anymore by this third, defeated season. Too bad. Still...there are a few laughs in each episode (that's more than can be said for Fox's latest toon effort, Allen Gregory), and completists will obviously want this for there collection. I'm recommending The PJs: Season 3.
---
Paul Mavis is an internationally published film and television historian, a member of the Online Film Critics Society, and the author of The Espionage Filmography.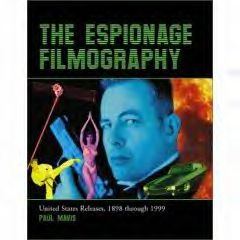 ---
C O N T E N T

---
V I D E O

---
A U D I O

---
E X T R A S

---
R E P L A Y

---
A D V I C E
Recommended
---
E - M A I L
this review to a friend
Sponsored Links
Sponsored Links