List Price: $19.93 [Buy now and save at Amazon]
---
That theme song really sells it. Nickelodeon and Shout! Factory have released CatDog: Season 1, Part 1, a two-disc, 10-episode collection of the fondly-remembered Nicktoon. If you had kids (or were a kid, fercrissakes) back during Nick's heyday in the late '90s, you couldn't get away from that infectious, twangy CatDog theme song. Seen today, this funny little cartoon holds up fairly well...although prior viewers will probably respond best to this nostalgic collection. No extras included with these only so-so transfers.
The premise is fairly...straightforward. Conjoined twin brothers Cat (voice talent of Jim Cummings) and Dog (voice talent of Tom Kenny) are just what their names suggest: a cat and a dog, fused into a hybrid "CatDog," with no rear ends and only opposing front legs for locomotion. Though they share the same trunk, their personalities are like night and day. Urbane, slightly cruel Cat is always thinking up ways to get Dog to act more like him, while goofball Dog is the pliable stooge who enjoys nothing more than watching TV and chasing garbage trucks...with a screaming Cat scraping along on the sidewalk behind him. Living in an equally conjoined house of two different styles (a dog bone and a fish), overlooking the city of Nearburg, CatDog spends its/their days either bickering with each other over some disputed activity the other brother doesn't want to do, or dealing with the shenanigans of Winslow T. Oddfellow (voiced talent of Carlos Alazraqui), a smart-mouth Brooklyn mouse who lives in their wall, or the punk gang, the Greaser Dogs: Cliff, Shriek, and Lube (the voice talents of Tom Kenny, Maria Bamford, and Carlos Alazraqui)
As a lifelong TV addict, as well as a parent of young kids back in the 90s, I have a lot of good memories discovering Nickelodeon with them during that period. The Disney Channel may have been around longer, but Nickelodeon back then was new and hip (and importantly, still innocent enough for children to actually watch it), and it was fun for parents to sit down with their little kids on a Saturday and catch entertaining toons and live-action series like Doug, The Ren & Stimpy Show, Rocko's Modern Life, Aaahh!!! Real Monsters, Clarissa Explains it All, KaBlam!, The Angry Beavers, Family Double Dare, Pete 'n' Pete, Hey! Dude, and CatDog. CatDog may not have been one of the higher-rated or best-loved shows from that list, but it was consistently amusing throughout its 68-episode run.
Of course, the conception itself of CatDog could get you wondering every time you watched the show. I'm sure I wasn't the only parent trying to explain to a little kid how CatDog went to the bathroom (it always goes back to the caca for little kids, doesn't it?). Leaving that obvious consideration aside, you could always watch CatDog and wonder how they did anything together or separately. Just the physical construction of the character provided a certain level of questioning that was enough to keep your attention, even if a particular episode wasn't all that funny. To the animators' credit, they found endless ways of fudging the physical impossibilities inherent in such a creature (the "rubber hotdog" method, with infinite stretching possibilities, seems to be the most used), and it's quite a lot of fun to concentrate just on the drawings to see how CatDog is positioned in its various activities.
In addition to visual curiosity, the character as conceived (by animator Peter Hannan) is inherently interesting psychologically, too. After all: they're stuck together forever. They have to get along with each other (the show's essentially sweet nature helps here, because they still care about each other, regardless of the ensuing mayhem), but they always want to do something on their own, away from their constant companion. That's probably why little kids especially liked the underdog CatDog; they can sympathize with a creature not unlike themselves, because they're not able to really spend time alone without a parent or older sibling looking over their shoulder all the time.
Most importantly, though, the show achieves its most basic goal: it's funny. CatDog's gags are usually solid, there's an air of slightly ironic, even sardonic humor to the proceedings (do you think the cynical, sophisticated, put-upon Cat sounds more than a little like Frasier?), and the slapstick is dependable. Throwaway gags like their doorbell (a dog and cat screeching at each other) or the close-ups of Cat's face as he's dragged around by Dog work every time, while bigger comedic constructions like the clever, imaginative The Island score big laughs (in this smart outing, CatDog gets stranded on a freeway island...and turn it into a vacation dreamland). Good outings here included CatDog Food, where the twins become TV spokesmen (Cat is amusing as a fat, bloated egomaniac), CatDogPig, where the twins attach more and more "job applicants" to their body in an effort for each to win arguments by a majority vote (nice, grotesque animation here), SquirrelDog, where Cliff finds out what it's like to be CatDog when Squirrel is attached to his back ("Please tell me I'm not a freak!" "Shut up, you freak!"), and Party Animal, a fast-paced Winslow-centered entry, where he throws a cool party we never see. I can't say that I remembered any of these episodes from almost fifteen years back...but I had a good time watching them again (and so did my latest group of little kids, who had never heard of CatDog)...and you can't ask for more than that from a vintage toon.
The DVD:
The Video:
Unfortunately, the full-screen, 1.33:1 video transfers for CatDog: Season 1, Part 1 look only a step or two above VHS dupes, with a soft, somewhat fuzzy image and muted colors that fail to pop...as they did when originally shown.
The Audio:
The Dolby Digital English stereo audio track is lively, with a solid re-recording level, and little hiss. Close-captions are available.
The Extras:
No extras for CatDog: Season 1, Part 1.
Final Thoughts:
CatDog may not have been in the top echelon of Nicktoons, but it's consistently amusing and inherently fascinating, just from the construction of CatDog him/thereself: you've got a lot of gag possibilities chopping off the hindquarters of a cat and a dog and sticking the bodies together like a bizarro kielbasa. Excellent voice work from a talented voice cast helps big-time, as well. A nice trip back to Nick's '90s. I recommend CatDog: Season 1, Part 1.
---
Paul Mavis is an internationally published film and television historian, a member of the Online Film Critics Society, and the author of The Espionage Filmography.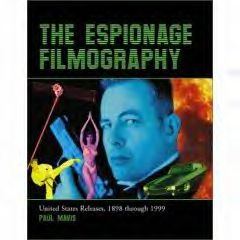 ---
C O N T E N T

---
V I D E O

---
A U D I O

---
E X T R A S

---
R E P L A Y

---
A D V I C E
Recommended
---
E - M A I L
this review to a friend
Sponsored Links
Sponsored Links