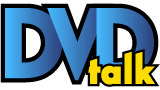 'Twas the Night Before Christmas
List Price: $24.98 [Buy now and save at Amazon]
---
This won't take long. 'Twas the Night Before Christmas was a Rankin-Bass Christmas special produced as a cartoon, like the company's earlier Frosty the Snowman (1969) rather than in their usual "Animagic" stop-motion process. It debuted on the CBS network on December 8, 1974, the only other time I'd seen it.



But, even back then at the tender age of nine, I could recognize that it wasn't as good as Rankin-Bass's best shows, namely Rudolph the Red-Nosed Reindeer (1964), Santa Claus Is Comin' to Town (1970) and the theatrical features Mad Monster Party? (1967) and The Last Dinosaur (1977). Nevertheless, I thought I'd give it another try, watching it all these years later with my own four-year-old daughter, seemingly the ideal audience for this sort of thing, and who delights in shows like Mickey's Christmas Carol even in the middle of summer. And yet we both found this pretty tepid.



Santa himself would be displeased at the SRP Warner Home Video is charging for this single, 24-minute cartoon: it retails for $24.98, or more than a dollar a minute. By way of comparison, Warner's own Tom & Jerry: The Golden Collection, Volume One is $10 more but at 284 minutes it's also nearly 12 times longer. The TV special has been remastered and looks nice, but the "Deluxe" in "Deluxe Edition" is pretty ridiculous, a feeble effort called "Christmas: A Global Holiday." More on that in a moment.






Suggested by Clement Moore's 1823 poem, the TV special is set around the turn of the (19th to 20th) century, in Junctionville, New York, where a few minutes before midnight on Christmas Eve, everyone nervously wonders whether Santa Claus will even visit their small town. In flashback, Father Mouse (voiced by George Gobel), whose family of well-dressed mice resides in the same house as local clockmaker Joshua Trundle (Joel Grey), explains what happened.


(Spoliers) It seems FM's bookish son Albert (Tammy Grimes) wrote a letter to the local newspaper proclaiming the whole Santa thing a mere myth, signing it from "all of us." Insulted, to say nothing of thin-skinned and presumptuous, an outraged Santa Claus announces that he'll be bypassing Junctionville from now on. Too bad, innocent kiddies.


Joshua comes up with an unlikely plan: construction of a singing clock tower that, at midnight precisely, will play a special song designed to lure Santa into town, like a colossal duck call. However, Albert mucks up that, too, angering the town mayor (John McGiver) and the Trundles are ostracized. Who can save the day?


Rankin-Bass had gone to the holiday special well a few too many times by the time 'Twas the Night Before Christmas rolled around, though the company's The Year Without a Santa Claus, which premiered on ABC just two days later, is pretty good, memorable as the one featuring the iconic "Heat Miser" and "Snow Miser" characters.


'Twas the Night Before Christmas, however, is too talky and has little action. The audience doesn't get to see Santa's reaction to Albert's letter, it doesn't stick with Albert and his inner conflict (the intellectual who doesn't believe in Santa), and there's surprisingly little footage of Joshua building his clock or Albert madly trying to repair it minutes before Santa's flyover. Once things are set right, the last few minutes quote directly from Moore's poem, but the Santa that finally does appear is non-speaking and badly designed. He looks like a crazed imposter.


Tammy Grimes is quite good as Albert the child mouse. You'd never guess a 40-year-old woman voiced the part. However, top-billed Joel Grey, for all his talent, lacks the distinctive voice to make an impression as the (billed) narrator/Trundle, unlike predecessors such as Burl Ives and Fred Astaire. Further, Grey's not actually in it all that much. Most of the focus and the storytelling fall to George Gobel and his character. The former TV star and (at the time) popular guest on The Hollywood Squares is a bit better, but neither stand out.


However, the show remains popular and the songs (by Rankin-Bass regular Maury Laws, this time with lyrics by co-producer Jules Bass) are pretty good. A Wikipedia article speculates that one song consistently cut for TV airings but included here, "Give Your Heart a Try," may be controversial because of the use of the word "gay" (as in joyful) in the lyrics, but I doubt it. More likely, the 24-minute show is merely cut to accommodate more commercials than was thought necessary back in 1974 when this first aired.


Video & Audio


Filmed in 35mm for 4:3 television airing, 'Twas the Night Before Christmas at least looks nice. I don't have Blu-rays of the Classic Media-owned Rankin-Bass titles to compare it to, but the presentation is cleaner with richer color than other shows of this kind, perhaps just a notch or two under Warner's Blu-ray of the Chuck Jones' How the Grinch Stole Chrstmas. The Dolby Digital 1.0 mono, also fine, is supported by alternate audio in Spanish, plus optional subtitles in those languages as well as French.


Extra Features


What's described as "Christmas: A Global Tradition...[An] animated comic book exploring yuletide traditions around the world" in fact is a pretty smarmy and uninformative 8 1/2-minute unanimated cartoon. I can't imagine even small children making it all the way through to the end of this one. It looks cheap but still probably cost more than it would have to shoot a similar-length featurette about Rankin-Bass, or to interview them, or to have done an audio commentary track with studio expert Rick Goldschmidt (author of The Enchanted World of Rankin/Bass), or ... oh, never mind.


Parting Thoughts


Though the transfer looks nice, for the money there's better and more substantial Christmas specials and movies available on Blu-ray. However, it's harmless enough if you can Rent It.



Stuart Galbraith IV's latest audio commentary, for Media Blasters' Godzilla vs. Megalon (with Steve Ryfle), is on sale now.
Sponsored Links
Sponsored Links