List Price: $19.93 [Buy now and save at Amazon]
---
"(Hey Dude)
It's a little wild and a little strange,
When you make a home out on the range.
Start your horse and come along,
But you can't get a ride if you can't hold on.
Yippy-kai-aie-ay!
(Yippy-kai-aie-what?)
Like the cowboys say!
(Sing it again now)
Yippy-kai-aie-ay!
(Get along little doggies)
'Til the break of day.
(Better what out for those man-eating jack rabbits,
And that killer cacti.
Hey Dude)"
Nice memories of a sweet tween show that would never get on Nickelodeon's schedule today. Nickelodeon/Viacom, through Shout! Factory (and not Paramount, surprisingly), has released Hey Dude: Season 1, a two-disc, 13-episode collection of the beloved Nickelodeon live-action series' premiere 1989 season. Anybody who grew up during the '90s or had young kids then (and cable) will no doubt be familiar with this plucky little sitcom set on an Arizona dude ranch, and they'll definitely want to revisit the Bar None. But don't think kids today won't like it―it still works. A new interview with star Christine Taylor is included as a surprise bonus.
Divorced New York City accountant Benjamin Ernst (David Brisbin) has jettisoned his high-stress job and moved near Tuscon, Arizona, where he's now the proud-yet-bumbling owner of the Bar None Ranch, a rustic dude ranch set out in the spectacular Arizona desert. "Buddy" Ernst, Jr. (Josh Tygiel), Mr. Ernst's 12-year-old son, isn't happy at all about moving west, where the sand meets the sidewalk and his skateboard sits, collecting dust. Returning teen staff members (during their summer vacations) Ted McGriff (David Lascher), Melody Hanson (Christine Taylor), and Danny Lightfoot (Joe Torres) are surprised at the change in ownership, and more than a little amused by "Mr. E." and his various whacky (and unsuccessful) schemes to boost occupancy at the ranch. Ted, now senior staff at the ranch, is the handsome, cocky, lazy charmer who annoys everyone with his own dubious schemes to get out of work; Melody, the camp's lifeguard, is the sweet girl-next-door who deals with Ted as if he's an obnoxious brother; and ranch hand Danny is the conscientious, hard-working Hopi Indian who's friends with Ted despite Ted's obvious machinations. Into this group comes rich, beautiful Brad Taylor (Kelly Brown), who's signed on at the Bar None for the summer as the ranch's horse trainer and instructor.
I wasn't in Hey Dude's intended demographics even when it first premiered way back in 1989, but I have a lot of fun memories of watching it with my eldest daughter during re-runs in the early 90s. I can remember Nickelodeon all the way back to its first formative years as a cable network, when some really cool, strange foreign animation shorts made up a lot of its limited programming schedule (at least in my circle of acquaintances, Nickelodeon then was probably more popular with college kids looking for something weird on TV, rather than children). However, by the time Hey Dude came along, Nickelodeon was transforming itself into something closer to what it resembles today, and that was an exciting period for young parents and their little kids: a network devoted strictly to young kids and "tweens", with shows that parents wouldn't mind watching, either. For a reviewer who often (grumpily) complains about "current" TV programming―which seems to have a start date of around 1980―it's remarkable how many of those Nickelodeon shows I remember with such fondness. Back in the early-to-mid '90s, you could put Nick on Saturday morning, and cruise right through the day with entertaining shows like You Can't Do That on Television, Aaahh!! Real Monsters, The Adventures of Pete and Pete, and Are You Afraid of the Dark?, right up to the old SNICK programming block, with Clarissa Explains it All, The Amanda Show, Kenan & Kel, Rocko's Modern Life, The Ren & Stimpy Show (genius), KaBlam!, and of course, SpongeBob SquarePants (I made the mistake of asking my 9-year-old if she was watching "SNICK" last Saturday night, and she looked at me like, "What the hell?"). Typing out that list, I'm tempted to revisit them all.
Today's Nickelodeon, though...I rather doubt I'll be seeking out disc sets for their new line-ups. Nick's current big hit, iCarly, amused me at first, before its relentlessly nasty and adult tone started to turn me off big time. Of course, it's highly ironic that Nickelodeon's first really successful live-action weekly series, Hey Dude, wouldn't even get past a pitch session at Viacom's offices today. In the bonus interview with star Christine Taylor, she acknowledges the differences with this new Nick, and applauds their "moving with the times," but I would question just what version of "the times" Nickelodeon is now actively pushing on their young, impressionable viewers. You certainly don't get that now-Nick staple of a blaring, harried, intensely-marketed combination of consumerism and highly sexualized teens in the relatively quiet, sweet Hey Dude ( I didn't see one product tie-in or even a chaste kiss between the leads...yet). And one is all the more grateful for that discretion, both in commerce and romance; kids today get enough mixed messages pumped into their heads.
As for Hey Dude itself, it holds up rather well today. It's certainly no great shakes in the scripting, directing or performing departments; it's innocuous and pleasant and wholly without importance. But it's also quite pleasant and entertaining in a ramshackle way, and it has an endearing sort of shaggy dog quality that I found highly nostalgic. Watching this back in the early '90s, we were aware that it was an extremely low-budget effort. It may have looked cheap, and some of the performances may have been rough around the edges (poor Joe Torres), but it didn't especially stand out as "lesser" in overall quality. If it looks so today, it's primarily because it's in such stark opposition to the super-slick, overproduced, hyperkinetic, peripatetic slush that populates tween programming today. The first thing you notice is how quiet Hey Dude is―literally. Compared to the frenetic, insane laugh tracks and the blaring musical segues that transition scenes every 30 seconds or so on so many tween shows today, Hey Dude is positively pokey, with its cheap, buzzy audio only missing the chirping of crickets to make it seem even more "home made." And that's okay, because it gives the kids a chance to actually listen to the dialogue (instead of today's incessant one-liners and rimshots).
As for the performances, they're earnest and a little goofy and not at all polished...and that's fine, too, because they seem a hell of lot closer to how real teens talk and react, than the frankly terrifying manifestations on shows like iCarly and Victorious and particularly that abomination Sunny With a Chance, with horrid little faux-Henny Youngmans and Phyllis Dillers competing with grotesque clones from the Friends cast for canned yoks. As for the stories, they're unassuming little morality tales, punctuated by silly slapstick, yet they're told with a straight-faced sincerity of purpose that again contrasts vividly with many of today's disingenuous tween twaddle that ladles on the lachrymose sentiment in the last five minutes in an effort to convince its makers that the shows are really "about" something after all. Hey Dude may seem slow and "dated" to some newer viewers (my little kids liked it a lot, so go figure), but it has nothing to apologize for in my book.
Here are the 13 episodes from the two-disc set, Hey Dude: Season 1, as described on the inside DVD cover:
DISC 1
Day One at the Bar None
When horse-crazy Bradley arrives at the Bar None Ranch, everyone thinks she's a great guest. Ted McGriff's efforts to impress Bradley are unsuccessful.
Battle of the Sexes
Who's a better rider, a better cook, better at catching fish―Ted and Danny or Melody and Bradley? They agree to disagree in a comical "Battle of the Sexes."
Goldilocks
Buddy Ernst finally finds something to like at the ranch: a yellow-maned pony named Goldilocks. When Buddy learns that his father plans to sell the horse, he and Goldilocks head out into the heat of the desert.
Ted's Saddle
Ted's selfishness and desire for a saddle that once belonged to John Wayne get him into trouble.
The Competition
Brad and Melody want the chance to lead overnight camping trips in the desert, but only one of them can do it. Who will it be?
Rehearsal For Romance
Sixteen-year-old Melody's fondest wish comes true when a "college man" asks her out on a date. Will she use Ted's ridiculous date-coaching to help her through this momentous evening?
Perfect Father
Ranch owner Ben Ernst never has time for his 12-year-old son Buddy, but when two crooks try to robe the guests, father and son team up to save the day.
DISC 2
The Good, The Bad, & The Obnoxious
One of Brad's snooty friends from private school shows up at the ranch, much to Brad's embarrassment.
Rainmen
Danny does some soul-searching when the ranch's well runs dry and he must decide whether to help his friends or remain true to his Native American heritage.
Ted & Brad Get Handcuffed
Finally, Ted has the perfect scheme to get very, very close to Bradley―only the scheme backfires.
Suspicion
The kids at the ranch suspect a ranch guest of foul play―maybe even murder.
Employee of the Week
To encourage hard work and positive attitudes, Mr. Ernst sets up a competition to see who's the "Employee of the Week."
Pain in the Neck
Ted's fascination with girls sends Danny crashing to the ground from a tall ladder. Now it's Danny's turn to have Ted wait on him.
The DVD:
The Video:
Originally shot (quickly) on videotape, the full-screen, 1.37:1 transfer for Hey Dude: Season 1 looks as good as it did when it was first broadcast...so that's a good sign. Image quality is right in line with what you'd expect, with okay resolution, little video noise, reasonable color, and no compression issues.
The Audio:
The English mono audio track is just fine, with a good re-recording level, with little fluctuation. No subtitles or close-captions, though.
The Extras:
Christine Taylor was tracked down for this 17:04 new interview―a rather surprising outlay on Nickelodeon's part when you consider most of their releases have few if any bonus stuff. She gets into the nuts and bolts of the production, giving some good insider information as to how it all came together (although she doesn't say one word about Kelly Brown, who seems to have dropped off the map. Hmmm.....).
Final Thoughts:
Still a lot of fun. Kids who grew up during the early '90s―or parents like me who raised kids then―will no doubt remember Hey Dude as a sweet, funny little show that wasn't trying to do anything but entertain its audience. And it does that still, very well. If you're going back to Hey Dude, it's a sweet, nostalgic ride. If you're looking for alternative programming for your preteens and younger, Hey Dude is a good bet. I'm highly recommending Hey Dude: Season 1.
---
Paul Mavis is an internationally published film and television historian, a member of the Online Film Critics Society, and the author of The Espionage Filmography.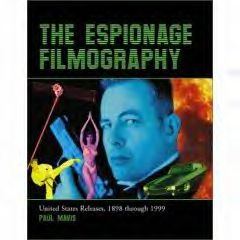 ---
C O N T E N T

---
V I D E O

---
A U D I O

---
E X T R A S

---
R E P L A Y

---
A D V I C E
Highly Recommended
---
E - M A I L
this review to a friend
Sponsored Links
Sponsored Links