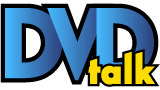 List Price: $29.98 [Buy now and save at Amazon]
---
"One Day" had the potential to be a great film. With a love story spanning decades, it had the possibility to establish a connection much like "When Harry Met Sally." Unfortunately for "One Day," it feels tangled up in the story structure, leaving little room for the audience to enjoy the main characters as we did Harry and Sally, or to believe they mean every word like we're sure Celine and Jesse did in "Before Sunrise".



The structure of "One Day" is simple: On the same day every year, we catch up with Emma (Anne Hathaway) and Dexter (Jim Sturgess) to see where they are at the point in their life. While an interesting enough idea, it starts to feel more like miniature films with characters that don't have room to breathe and develop fully.



On July 15 in 1988, Emma and Dexter meet and sleep together after graduating from college. It's the beginning of their life as working adults, and the beginning of their friendship that spans twenty years. On July 15 of each year, Emma and Dexter are at different points in their lives. Some years the film has them together, other times they're with other people, sometimes they talk on the phone, and in other years they are on the boundary of realizing that there is something more to their relationship.



The film stays interesting due in part to the pop-culture references that guide the audience through each year, and also in part because of the differences between the lead characters. Emma is a smart woman with goals, dreams and a great deal of determination. Despite her lofty dreams, she ends up working as a waitress. Emma is likeable and Hathaway portrays this likeability incredibly well.



On the other hand, Dexter is arrogant and comes into a television job without much struggle. He becomes successful quickly and finds his character venturing into directions Emma doesn't approve of. Dexter and Emma, despite their differences, really care about each other and the film does a nice job conveying their love.



Still, while we hope the characters get together, the rush of years passing sometimes makes it hard to fully appreciate their characters outside of the momentum of the year-to-year structure. Of course, it's not really a film about the characters as individuals, it's about two people who are destined to find one another again and again.



"One Day" is based on the book by David Nicholls, who also wrote the screenplay. I haven't read the book, but I will say that the film does have a somewhat novel-like quality to it. There's a language throughout - a way of expressing thoughts and emotions - that feels like they come straight from the pages of a novel, which makes sense given that Nicholls wrote the screenplay as well. The characters are interesting, but a story like this may have a better chance of connecting with its audience on the pages of a book, rather than trying to truly develop in under two hours. As for performances, Hathaway and Sturgess play well off one another, and Sturgess delivers a convincing performance that balances Hathaway's delivery.



I have mixed feelings about "One Day." On one hand it's an interesting idea brought to life over twenty years on a single day. However, being so strict with the core concept results in a film that feels a little rushed, fractured and even a tad gimmicky - it's a concept that really may work better as a book. While a lot of films could benefit from editing down the unnecessary scenes between defining moments, "One Day" plays out too quickly and could have benefited from deeper exploration of the characters.




The DVD



VIDEO: One of the film's best aspects is the lovely cinematography, and the visuals get a fine presentation from Universal on this 2.35:1 anamorphic widescreen presentation. Sharpness and detail are quite pleasing throughout the majority of the running time, with only a few slightly softer moments. No edge enhancement or pixelation were spotted, and colors remained pure and natural, with no smearing or other faults. Flesh tones also looked spot-on, as well.



SOUND: The film's Dolby Digital 5.1 presentation is understandably not aggressive, but a pleasantly silky-smooth effort, using surrounds consistently in a light manner to deliver ambience and light reinforcement of the score. Audio quality was first-rate, with crisp dialogue and warm, well-recorded score.



EXTRAS:

"Em and Dex, Through the Years" - This feature feels partially like a trailer for the film, while the remainder is a collection of cast and crew thoughts and comments about the film, the story, and the characters.



"Anne Hathaway: Bringing Emma to Life" - A look at the character Emma and Anne Hathaway's portrayal of her. With cast and crew interviews, we also get a sense of Hathaway's genuine desire to do the film.



"The Look of One Day" - Divided into three parts, this feature also offers a play all option. The first part is "Making a 20 Year Love Story" and is an interesting look at creating twenty years in one film from hair, makeup and clothing, and even in the way the actors change their performances to take on an older age. The second part is "Creating Emma with Anne" and the third part is "Dexter's Transformation." Both offer a bit more in-depth look the physical/costume changes they made for the actors to convey each new year, and their growth as a character.



"Commentary with Lone Scherfig" - This is an enjoyable commentary with the director, who offers an insightful and informative discussion of the production, discussing story details, production issues, working with the cast and quite a bit more. While I didn't think the film always worked, the commentary is an enjoyable take on the film.



"Deleted Scenes" are also included on the DVD



Final Thoughts: I have mixed feelings about "One Day." On one hand it's an interesting idea focusing on a single day for twenty years. However, while an interesting enough idea, it starts to feel more like miniature films with characters that don't have room to breathe and develop fully. A light rental recommendation for fans of the actors.

Sponsored Links
Sponsored Links