List Price: $19.98 [Buy now and save at Amazon]
---
"Any you dudes want a hassle...just turn it on."
The Sons of Anarchy are pussies, man. M-G-M's own M.O.D. (manufactured on demand) service for hard-to-find library titles has released The Glory Stompers, the cult 1967 biker flick from American International Pictures, starring Dennis Hopper, man, and Jody McCrea, Chris Noel, Jock Mahoney, Casey Kasem, and Robert Tessier. Released right on the cusp when biker films started to go raunchy, The Glory Stompers' thrills are probably PG-rated now, but scintillating widescreen cinematography, fast-moving direction, and a typically interesting, hyper performance from Dennis Hopper, man, makes The Glory Stompers a must-own exploitation classic. No extras for this great-looking release.
California. The late '60s. Outlaw biker gangs, the last truly free Americans, roam the backways, looking for places to party. The Black Souls' leader, Chino (Dennis Hopper, man), spots pretty blonde chick Chris (Chris Noel) at a roadside drive-in, looks her up and down, licks his chops, and makes his move ("Hi, baaaaaaby."). But Chris' old man, Darryl (Jody McCrea), one of The Glory Stompers, doesn't think that's cool and tells Chino to flake off ("This guy is obviously suicidal," Chino giggles, as he retreats with his gang). Chris, tired of riding bitch ("I just want something better than being a Stomper girl,"), wants to go someplace and talk things over with Darryl, so they wind up at that place where Opie and Andy skipped stones, and sure enough, they're attacked by the pursuing Black Souls.
Chino, menacing Magoo (Robert Tessier), bearded Mouth (Casey Kasem), and curiously pinched Monk (Lindsay Crosby―is he that sweet little boy who sings I Want to Hitch a Ride With Santa Clause with his old man, Bing???) gang-stomp Darryl, before Chino's inexplicably nice brother Paul, a.k.a. "Cleancut" (Jim Reader), breaks it up and declares Darryl snuffed. Darryl's body is thrown into the bushes, but what should be done with Chris, the sole witness? Obviously, she should be dragged along with the gang and taken down to the "Big M," Mexico, where Chino knows some "high class Mexican friends" who can sell her into white slavery. Now, Chino's old lady, Jo Ann (Sondra Gale), doesn't like the competition, particularly since Chino ramps up his seduction skills with Chris the minute they camp for the night (tying her up, feeding her Van Camp® beans, trying to rape her), and Cleancut knows this is all wrong. But it's going to take Darryl―who miraculously survived his vicious stomping―and new friend and former V.P. of the San Berdoo chapter of the Stompers, Smiley (Jock Mahoney), to track down Chino and get back Chris.
MAJOR PLOT SPOILERS WARNING!
Where I grew up, The Glory Stompers was still showing up on the bottom of drive-in triple bills even into the late 70s, so I was lucky enough once to catch it the way it was meant to be seen: in a flat bed truck, with tinny sound coming from the lone speaker, surrounded by a lot of scary people who cheered anytime Chris Noel was about to be raped. There's something to be said for seeing an exploitation film like The Glory Stompers in the exact environment it was designed for, with the exact audience it was produced for (please save me from seeing this at some college or "art house" screening, with a bunch of hipper-than-thou kids sneering at it). Watching it now in my home theater, it's cool to see the big, super-sharp image and the loud sound...but it's just not the same without the beer can tabs on the gravel, the smell of the egg rolls frying at the concession stand, the stars above, and the chance, just the chance, that you might get your assed kicked if you stared for too long into someone else's car window. It's all too...safe.
Still, as an exercise in nostalgia, The Glory Stompers works quite well. Refreshingly single-minded, it plays not unlike a typical revenge Western, with the only difference being hogs replacing horses, and orgies for Indian war dances. And like most Westerns (not all), thematically it's quite conservative. The screenplay by James Gordon White (a pro at these kinds of exploitation titles, including The Mini-Skirt Mob, Hell's Belles, The Devil's 8, Bigfoot, the sublime The Incredible 2-Headed Transplant) and producer John Lawrence (Scream Free!, The Loners, The Bloody Slaying of Sarah Ridelander) may make an initial, attractive pitch for the cowboy independence of the bikers ("They don't have to answer to anybody. They're free. They've got a bike, a blanket, and the world," Darryl enthuses to Chris). However, director Anthony Lanza (The Incredible 2-Headed Transplant), makes sure to always show Hopper and his gang in the worst possible light, with frequent distorted, grotesque fish-eye close-ups of The Black Souls when they're in "action"...which usually means trying to rape Chris. Lanza uses his camera to always identify with nice girl Chris, Darryl and Cleancut, never Hopper or Magoo, who also tries to rape her, reinforcing the message that raping and stomping are ugly and wrong. So by the time that Mahoney shows up, a former gang member, and lays down the truth to a questioning Darryl―the Stompers (and all gang members) are losers, and it's better to be a part of society―Darryl's ready to agree, seeing that Chris was right all along. That's hardly a iconoclastic, revolutionary idea for The Glory Stompers.
For the more pruriently-minded viewers (myself included), don't worry, though: AIP is hypocritical enough to still let us have our cake and eat it, too; we can still get our biker jollies along with the goody-two-shoes message. At the beginning of the film, there looks to be some real footage of real bikers at play (hence the weird anamorphic squeezing and the beat-up nature of the stock), with some zowie shots of bikes and bouncing breasts in extreme close-up (you can tell this stuff was shot separately, away from the 'fraidy cat actors; when the movie proper begins supposedly at the same party, the lighting doesn't match at all...and the real bikers are nowhere to be seen). The de rigueur shots of bikers on their hogs are lovingly composed here in sweeping, zooming widescreen (with that incongruously lovely, lyrical music by Davie Allan and The Arrows, and Mike Curb of Sidewalk Records), giving biker fans what they crave: lots of shots of those stiff-framed Harleys in action (check out how seriously nervous Chris Noel looks when she's riding on the back of Hopper's hog and he starts weaving back and forth). Director Lanza and future big-timer cinematographer Mario Tosi (Carrie, MacArthur, The Stunt Man, Resurrection) know how to stage a fight scene, with two particularly good ones here, especially one where Magoo and Cleancut fight in the river, with Tosi's incredibly beautiful hand-held, fluid widescreen camerawork capturing an open, exciting dynamic.
No AIP biker flick would be complete without an orgy, and the one captured/staged here for The Glory Stompers plays well, with lots of weird, emphatic screaming on the soundtrack (even though nobody seems to be screaming), lots of bikers manhandling some nubile girls, some side boob-age (I told you it was fairly clean), a nice rough 'n' tumble mama fight (they look like the real article there), a seemingly truncated scene of Gary Wood chasing new bride Astrid Warner (I'm feeling faint...) while she strips down for some decidedly tame skinny-dipping (was this cut pre-release by AIP?), and some left-over Beach Party gags, like the big biker crying for his mama during a freak-out, and the biker in the cape, waiting up in the trees, only to leap and miss a pretty girl (huge build-up for this silly gag that somehow works). And to send you back on the road in a suitably homicidal rage, Lanza stages a nice grinding-up of Cleancut by Magoo's motorcycle and a fun, believable-looking chickee run with Chino and Darryl before Hopper buys a switchblade in the neck from his own old lady.
As for the cast, second-billed Jody McCrea is an ineffectual hero, at best (and he's way too big for that teeny bike). He's just too nice, too clean-cut, too bland, for us to care about very much, with his impact lessened and split even more by all the screen time given to equally blah Jim Reader's character Cleancut. Maybe if Arkoff had let him do it as Deadhead.... Mahoney, of Tarzan fame, is set up seemingly for a bigger role here, rolling into the story like a tired ex-gunslinger who's going to teach the kid Darryl all the tricks of the range (he even checks a Black Souls campfire to see how long they've been gone, a la every cowboy in every Western ever made) before he dies by sacrifice, helping the kid get his woman back. Unfortunately, this build-up goes absolutely nowhere―he never swings into action even though he certainly looks fit enough―with his character eventually fading into the background despite his perriwinkle chiffon headscarf and those Sophia Loren Collection® sunglasses. Chris Noel, whom I liked a lot in How to Get a College Girl, isn't asked to do much here, but she looks fabulous (there isn't one wrong angle on her lynx-like face) and she maintains her dignity despite the role, while Casey Kasem walks off with most of the laughs in his genuinely funny turn as Mouth. As for Hopper, well, man...he's the whole show. I started counting how many times he says "man" here, and I got lost at 61, so lovers of Hopper-isms will no doubt squeal in ecstasy over his usual shtick. I personally never get tired of seeing him work. "Broad" doesn't begin to describe some of the stuff he does here, but to his credit, it always strangely seems grounded somehow in some kind of reality, making every scene he's in, his. We may start to laugh at first when he starts rolling around on the ground, growling over his dead brother's body, because that's what we're supposed to do with Hopper, right? Enjoy him. But he keeps doing it, and after a minute or two, you feel the reality and intensity of what he's doing, and the truth of the scene comes out. "Honesty" trumping "shtick" is a pretty neat trick that Hopper pulls off effortlessly here in The Glory Stompers.
The DVD:
The Video:
Sweet, sweet transfer. The anamorphically enhanced, 2.35:1 widescreen transfer for The Glory Stompers looks great, with saturated color, a sharp image, and little grain. There are scratches and dirt from time to time (mostly during that opening footage), and I did notice some encoding problems in one small corner of the frame when they were out in the desert, but that was it. Beautiful widescreen composition during the fights.
The Audio:
There was one point right after the orgy where the sound came in and out for a few seconds, but that's the only time I noticed anything wrong with the strongly re-recorded Dolby Digital English mono audio track. No subtitles or close-captions included.
The Extras:
No extras for The Glory Stompers...even though I know there are trailers out there for this title.
Final Thoughts:
Fine, mean-spirited biker flick. Dennis Hopper gives a completely freaked-out (but craftily controlled) performance, while director Anthony Lanza dishes out the requisite biker thug thrills in beautiful color widescreen. One of the best examples of this genre, from this time period. I'm highly, highly recommending The Glory Stompers, man.
---
Paul Mavis is an internationally published film and television historian, a member of the Online Film Critics Society, and the author of The Espionage Filmography.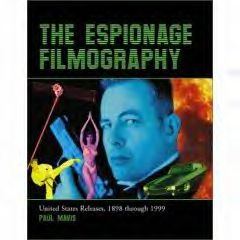 ---
C O N T E N T

---
V I D E O

---
A U D I O

---
E X T R A S

---
R E P L A Y

---
A D V I C E
Highly Recommended
---
E - M A I L
this review to a friend
Sponsored Links
Sponsored Links