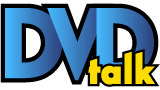 List Price: $35.99 [Buy now and save at Amazon]
---
THE FILM:
Our D-I-V-O-R-C-E becomes final today,


Me and little J-O-E will be going away.


I love you both and this will be pure H-E double-L for me,


Oh I wish that we could stop this D-I-V-O-R-C-E.
The emotions of love and divorce swimming throughout Crazy, Stupid, Love remind me a lot of the famous country song by Tammy Wynette. Cal Weaver (Steve Carell) is blindsided when wife Emily (Julianne Moore) reveals during dinner that she slept with another man. Neither denies their relationship has suffered for lack of effort, and Cal slinks away to mend his wounds. Directors Glenn Ficarra and John Requa (I Love You Phillip Morris) weave an interesting if formulaic tale of love lost and found in Crazy, Stupid, Love, a film elevated by its quirky supporting characters and likeable cast.
After Emily drops the bomb on Cal, he moves out of the house and into the corner of a helplessly trendy bar, where he catches the eye of lothario Jacob Palmer (Ryan Gosling). Jacob tells Cal he can help him reclaim his manhood, and a trip to the mall and a few seduction instructions later, Cal is bedding a crazy teacher (Marisa Tomei). Of course Jacob secretly envies Cal's formerly wedded bliss, and reveals that his bed hopping is altogether unfulfilling. Also looking for love is recent law school graduate Hannah (Emma Stone), whose current relationship is quickly falling apart.
Tonally, Crazy, Stupid, Love falls somewhere between Valentine's Day and Blue Valentine. The film does not skirt around the pains of divorce like lost friends, angry kids and misplaced rage, but it never wallows in self-pity. Emily is no more villainized for straying than Cal is for giving up on the marriage. The pair comes together to support their children, and instead of bickering, Cal and Emily reminisce on days when their love was strong. Meanwhile, Hannah continues to wonder whether or not picking a safe partner is really the best decision.
Never give up on the one you love. This is an oft-repeated theme in Crazy, Stupid, Love, which rewards such perseverance differently depending on the character. An amusing subplot involves Cal and Emily's thirteen-year-old son Robbie (Jonah Bobo), who is madly in love with is babysitter, seventeen-year-old Jessica (Analeigh Tipton). Not only does Jessica not love Robbie, but she has a schoolgirl crush on Cal. Crazy, Stupid, Love seems to recognize the fallacy in its logic, and is wise enough to recognize that some love is not meant to be.
Gosling's put-on machismo is a perfect counterbalance to Carell's everyman cautiousness. Jacob is kind of an empty character, and his single-mindedness reduces him to starring in a self-aware montage of "let's get outta here" hook-ups. Also entertaining are Robbie's puppy-face interactions with Emily meant to irritate her coworker and temporary lover David Lindhagen (Kevin Bacon). Another short scene has Moore and Tomei in the same room, and Crazy, Stupid, Love takes the unexpected route by making Emily the woman lost for words.
The overall message of Crazy, Stupid, Love is a cautionary reminder to hold on to a good thing. Or find what makes you happy, even if the two are not one in the same. By the finale, the characters are not as independent as they first appear, and Crazy, Stupid, Love veers temporarily into slapstick territory. Rather than be annoyed, I quite enjoyed seeing the film let off some steam. Calling Crazy, Stupid, Love a romantic comedy shortchanges its drama. The film is more than romance or comedy, it is real.
THE BLU-RAY:
PICTURE:
The warm, sultry colors of Crazy, Stupid, Love are preserved in this 2.40:1/1080p/AVC-encoded transfer. Image detail ranges from sharp to soft, though I suspect most of the soft-focus shots are intentional. The image retains a natural texture, and grain is intact. Blacks are bold and inky, though noise does tend to spike in low-light scenes. Saturation and skin tones are spot-on, and Crazy, Stupid, Love appears on Blu-ray as it did in theaters.
SOUND:
The 5.1 DTS-HD Master Audio soundtrack is pitch-perfect for the material. Although the track is mostly front-loaded, dialogue is crisp and clean, and ambient noise and effects are appropriately dynamic. The musical score never overwhelms the proceedings, and the surround speakers are used to balance out the mix. French and Spanish Dolby Digital 5.1 soundtracks are also available, as are English SDH, French and Spanish subtitles.
PACKAGING AND EXTRAS:
Crazy, Stupid, Love arrives in Warner Brothers' typical "combo pack" style. The two-disc set includes the Blu-ray, a DVD copy of the movie and an UltraViolet digital copy. A slipcover replicates the cover artwork.
Extras are disappointingly sparse: Steve and Ryan Walk into a Bar (6:40) is a lightweight, comedic piece spotlighting the two actors, and The Player Meets His Match (5:40) features interviews with the cast about Gosling's character. Also included are a reel of deleted scenes (12:27).
FINAL THOUGHTS:
Despite its well-worn subject matter, Crazy, Stupid, Love manages to tackle weighty issues like divorce and loneliness with grace and humor. Steve Carell, Julianne Moore, Ryan Gosling and Emma Stone headline a diverse cast of characters, and Crazy, Stupid, Love manages to escape its prescribed roots to look at love with a kind, slightly ironic eye. Warner Brothers' Blu-ray is technically solid, but the extras are weak. Recommended.
William lives in Burlington, North Carolina, and looks forward to a Friday-afternoon matinee.
---
C O N T E N T

---
V I D E O

---
A U D I O

---
E X T R A S

---
R E P L A Y

---
A D V I C E
Recommended
---
E - M A I L
this review to a friend
Sponsored Links
Sponsored Links