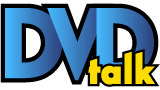 Angry Beavers: Season Three, Part One, The
List Price: $19.93 [Buy now and save at Amazon]
---
More spooty fun. Shout! Factory, along with Nickelodeon, has released The Angry Beavers: Season 3, Part One, a two-disc, 11-episode (each made up of two short toons, for an actual total of 22) collection of the Nicktoon's first half of its 1999-2000 season. Created by Mitch Schauer and featuring the spirited voice work of Nick Bakay and Richard Steven Horvitz, this first-half of the third season of The Angry Beavers really impresses visually, while the jokes keep coming at a good clip. No extras, but the transfers (or more accurately, the original source materials) are much improved over the Seasons 1 & 2 set I previously reviewed.
The basic premise of the show is simple. To Mom and Dad Beaver are born brothers Daggett Doofus Beaver (voice talent of Richard Steven Horvitz) and Norbert Foster Beaver (voice talent of Nick Bakay). Their comfortable world in their parents' lodge is abruptly ended, however, when Mom has another litter, and as everyone knows (according to the writers), only one litter of beavers are allowed in the lodge at one time. So Dad kicks Dag and Norb out, slamming the front door in their faces. Nervous, edgy Dag is terrified of surviving out on their own, but laid-back lazy smoothie Norb says relax: now they get to live their own lives, in their own plushy lodge (that Dag will have to sort out), and watch TV on the couch, and sleep in, and generally follow their own rules without their parents objecting. In other words: they're living the life that every kid watching the toon fantasizes about whenever they're yelled at to do the dishes or clean their bedroom or do their homework. Once their lodge is built (by a runaway truck smashing through the trees and falling into a river), the boys' adventures become more outlandish with each passing week.
I favorably reviewed the Season 1 & 2 set of The Angry Beavers back in December...so there's not much more I can add to that particular review as far as my appreciation for the series, or my thoughts about the show's aims and structure (you can read that review here for context). So I won't cover the same ground again here; we'll just make this review short and sweet. It's always difficult (if not impossible) to accurately get a take on an entire season of a TV show or where it's heading artistically, if you're only presented with half a season to review. With that said, this first half of Season 3 seems to have just as many stand-out episodes as Season 2's best offerings. I didn't see anything here quite as brilliant as The Day the Earth Got Really Screwed Up)...but then again, maybe Shout!'s Part 2 of Season 3 will bump that assessment up. And to be clear, that "quite" is an important qualifier: this selection of toons is still highly amusing.
The season opener, My Bunny-Guard, has an amusing bit where hulking Bunny ("I have body issues!"), acting as a hyper security-conscious bodyguard, keeps screaming, "Get down!" before leaping on Dag and Norb and squashing them. The back-end toon, What's Eating You?, has some remarkable, funny visuals depicting Dag and Norb at the Earth's core (there's a sign that helpful offers, "Welcome to the Earth's Core"), squashed by the pressure and speaking at super-flow speed on the melting core. Watching an episode like this, I'm continually impressed by The Angry Beavers' animators' outsized visual sense―far more striking, and funny, than most of the other Nick toons at that time (certainly more so than the better-known-but-god-awful Rugrats). Omega Beaver, a funny take-off on Heston's The Omega Man, is also energetically scaled, with large gags that are funny precisely because the dimensions are so crazily hefty. It's back-end toon, Bite This, goes for not-so-subtle Freudian humor as Norb's bed-biting is made a substitute for bed-wetting ("You're a little baby bed biter!" he's taunted), to good results. Spooky Spoots continues the writers' lampooning of the government (when Scientist 1 is asked what he's doing in the beaver's lodge, he responds, "Anything I want...I work for the government."). The episode winds up in Dali territory with a wonderfully bizarre alternate universe (inside their VCR), where a terrifying monster chases them before friendly ghosts create a wormhole into which they can escape. The back-end toon, Up All Night 2: Up All Day: The Reckoning (the title alone is great), may be the collection's outright funniest entry, with great lines ("How old is that stank?"), some risqué humor (when Norb hears Dag counting sheep...which are baaing insistently, he asks, "You got a little animal husbandry going on?"), and impressive hallucinogenic visuals.
Back-end toon Moronathon Man is The Angry Beavers at its silly best; when a government "stupidity potion" is leaked into the beavers' pond, everyone goes moronic, getting big laughs by just saying, "Duhhhhhh!" over and over again (Dag being worshipped as a god that says, "Poopy," is pretty good, too). I'm not sure what it is about The Legend of Kid Friendly I found so funny―I suppose it's that beautifully grotesque cowpoke version of Humpty Dumpty that I couldn't get enough of―but it was consistently amusing, while back-end toon, Silent But Deadly, is one of the series' best based on the simplest premise: a group of vicious skunks have crept into the beavers' bedroom, and they lie there asleep...as terrified Norb and Dag try and figure out how to get out of there. A Little Dad'll Do You has an amusing flashback memory of Norb recalling all the embarrassing things his father did to him in the past (not so sure about the voice work for Dad...). Pass It On! has a clever set-up: camping out, the group has to each take a turn finishing a campfire story, with the various characters creating some amusing set-ups, from Norb's Bondian adventure, to Jerry's blaxploitation disco contest, to Treeflower's JEM take-off (a good work-out for the animators here). Back-end toon Stumps' Family Reunion is a little light on gags...but the central one is priceless: Stump's family are all various pieces of furniture. Muscular Beaver 4 has the amusing comix creation Justice Guys Plus 1 Gal (too bad they didn't do a whole toon just on them), while back-toon Act Your Age put my young daughters into cooing hysterics when Dag and Norb are turned into Baby Looney Tunes-type babies―something they did again in Daggy Dearest when Dag mothers a baby mongoose...who pees on Norb's head (the single biggest laugh I heard out of my girls for this collection).
Here are the 11 episodes of the 2-disc collection, The Angry Beavers: Season 3, Part One, as listed on the inside DVD cover:
DISC 1
My Bunny-Guard / What's Eating You?







Omega Beaver / Bite This









Spooky Spoots / Up All Night 2: All Day: The Reckoning









Muscular Beaver 3 / Sang 'Em High









In Search Of Big Byoo-Tox / Moronathon Man









The Legend of Kid Friendly / Silent But Deadly

















DISC 2
Tough Love / A Little Dad'll Do You







Pass It On! / Stump's Family Reunion









Muscular Beaver 4 / Act Your Age









Too Loose Latrine / Pack Your Dogs









Daggy Dearest / Dag's List



The DVD:
The Video:


Much improved over the previous set. The original source materials look cleaner, sharper, and more correctly valued in these full-screen, 1.33:1 transfers. Nice.


The Audio:


As before, the Dolby Digital English stereo audio mix is quite healthy, with some discreet separation effects that get some good laughs (Dag screaming as he careens around the lodge is always good). No closed-captions or subtitles available.


The Extras:


No extras for The Angry Beavers: Season 3, Part One.


Final Thoughts:


Just as funny as the first set. Some series highlights are included in The Angry Beavers: Season 3, Part One, so fans of the series are sure bets for this good-looking collection. I'm highly recommending The Angry Beavers: Season 3, Part One.


---


Paul Mavis is an internationally published film and television historian, a member of the Online Film Critics Society, and the author of The Espionage Filmography.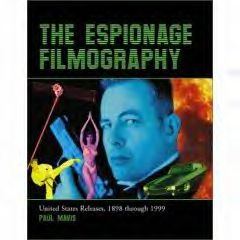 ---
C O N T E N T

---
V I D E O

---
A U D I O

---
E X T R A S

---
R E P L A Y

---
A D V I C E
Highly Recommended
---
E - M A I L
this review to a friend
Sponsored Links
Sponsored Links