Here Come The Brides: The Complete Season Two
List Price: $44.99 [Buy now and save at Amazon]
---
Maybe the first season was better.... Shout! Factory, the rescuer of abandoned vintage TV releases, has come back six years later and finished up Sony's business by putting out Here Come the Brides: The Complete Second Season, a six-disc, 26-episode collection of the fondly-remembered ABC Western dramedy's 1969-1970 season (its last one, too, I might add). Starring Robert Brown, David Soul, Bobby Sherman, Bridget Hanley, Mark Lenard, and the marvelous Henry Beckman and Joan Blondell, Here Come the Brides is all over the place in terms of quality and focus in this second and last go-around, with that Screen Gems production sheen and the talented cast helping to smooth over most of the rough spots. Fans of the series are probably the best bet here...although I remembered it with more fondness than I found it today. Super-fan and author Jonathan Etter contributes some brief intros to several of the episodes here as a nice bonus to these good-looking transfers.
Some brief background on the story. The Pacific Northwest of the 1860s (although Shout! Factory's back of the DVD case states the 1850s). In the fledging, male-dominated logging and fishing town of Seattle, Washington, the gentler sex are a rare and precious commodity for the lonely loggers and sailors. Logging camp owner and U.S.D.A. prime side of beef Jason Bolt (Robert Brown) has an idea: he'll return East and bring back 100 marriageable women to settle in Seattle. Darkly handsome rival businessman Aaron Stempel (Mark Lenard) puts up the money to fund this excursion on the provision that should Jason either fail to bring the women back, or if they leave before one year's time, the Bolt's mountain―and all its valuable timber―goes to Aaron. Jason succeeds at his task (during the first season), and as this second season opens, the brides' surrogate mother, blousy saloon owner Lottie Hatfield (Joan Blondell), announces that 37 brides have since married, with 7 babies born. One of the unmarried brides, independent Candy Pruitt (Bridget Hanley), is engaged to dreamy Bolt brother Jeremy (Bobby Sherman), while potential hothead Joshua Bolt (David Soul), still looks for Mrs. Right. Providing comedy relief around the saloon are ditzy Biddie Cloom (Susan Tolsky), and frequently smashed Irish ship captain Roland Francis Clancey (Henry Beckman).
I have a vague, fuzzy, summertime memory of being five and watching Here Come the Brides in reruns, with really only the opening credit sequence and that rousing New Christy Minstrels-like theme song sticking with me. Prior to this second season set being delivered to my door, if you had asked me what Here Come the Brides was all about, I would have drawn mostly a blank, knowing only from chance readings that it was another sunny ABC sitcom set not in suburbia like The Partridge Family or Bewitched or Nanny and the Professor, but in the rough-and-tumble Pacific Northwest during the pioneering 1960s (almost everything I've read labels it as a comedy...which strictly speaking it isn't). By the strength of its loyal fan base, it's quite a familiar title to many viewers (if you're from my age bracket), even if it didn't exactly set the Nielsen's on fire during its brief two-year run. Even my wife, who frequently describes the most iconic TV shows as, "remember that series with the guy in it?" freaked out when she saw the Here Come the Brides cover (she then went running for her Bobby Sherman lunch box). Shout! also must have faith in the title's pull, considering they shelled out extra dough to have those intros with author Jonathan Etter filmed.
Seeing Here Come the Brides now, I had the funny feeling, having not watched Sony's 2006 release of Season One, that maybe I was catching the series on a downturn. Maybe it was funnier the first season. I thought I remembered it as a comedy...but aside from Beckman's broad caricature, it's not geared as a laugh-getter (an occasional "genial bemusement" might be a better description for its strange limbo atmosphere). Maybe it was more focused. Reading the episode synopses for those first outings from the 1968-1969 season, it seemed that Here Come the Brides had two strong central story arcs―the arrival and acclimation of the brides to Seattle, and Jason's and Aaron's feud over the bet and the Bolt mountain―that served well as frameworks for the various "western anthology"/dramedy storylines that popped up throughout the season.
However, this second season, the executive producer, Bob Claver (The Partridge Family, The Farmer's Daughter), and the writers have largely removed both of those strong story elements, thereby virtually eliminating any of the dramatic tension and conflict the series' central premise had in the first place. After all...the brides have come to Seattle. They're not leaving. They're in town, but then the show doesn't really do anything with them as a group (we hardly even see them, let alone know any of their names except Candy and Biddie). The show mostly focuses on the brothers at this point. It's almost like the producers wanted to go with a show focused on the brides, but then chickened out in the end and slanted the series towards the safer, more familiar male-dominated storylines. As well, the feud between Aaron and Jason, which provided plenty of storylines about Aaron trying to swindle Jason out of the mountain, has been transformed into an uneasy but enduring friendship. The series continually teases us with hints that they're rivals...but anytime they're together, they're laughing or drinking or proclaiming their friendship after a minor tiff or two. If Here Come the Brides isn't about the brides, and it isn't about Aaron and Jason, what is it about?
Well...it turns out to be a mishmash of intentions by this point: part women's show, part Western, part weak sitcom, part frontier drama, part actioner, part "message" show, part family show, part kids' show, and whatever else the writers can throw at the wall to see if it will stick. Now, other Western anthologies already long on the air by 1968 were able to do this, and do it better (Gunsmoke is the obvious example; it could effortlessly switch from drama to comedy to action, week after week, year after year). When Here Come the Brides premiered back in 1968, the "Big Three" networks were scrambling for ways to make their traditional product appeal to a new youth market that didn't exactly spurn materialism as much as it demanded such products assume a façade of social responsibility (no different than the iPad-buying "Occupy" thugs today). And certainly Here Come the Brides is no different, weaving into its traditional western stories threads of safely homogenized social consciousness, sometimes to good effect (the excellent, fair-minded eco-terrorist themed Lorenzo Bush), and sometimes to cloyingly earnest effect (Obie and the Black Princess). None of these "message" episodes are particularly startling in their originality; you can find similar themes dealt with in numerous previous drama anthologies. And at times they go way overboard in their liberal slant; the otherwise excellent Hosanna's Way actually makes the outrageous case for not only excusing away Apache-led violence and torture, but that it's actually more "civilized" than Western culture. However, they can be effective, too; A Wild Colonial Boy has some quietly powerful moments when Brenda Scott and Art Lund discuss the hardships of the Irish, as does Lou Antonio discussing the immigrant experience in America, in Land Grant.
The main problem with this second season of Here Come the Brides isn't the individual episodes as much as the overall vague feeling a viewer gets that the show can't decide what it wants to be in the end. A Gunsmoke-worthy story like The Soldier, about disgraced cavalry soldier Steve Ihnat taking revenge on Sherman, is followed by a silly, innocuous, too-familiar entry like Next Week, East Lynne. It's not that either episode is poorly done; it's just that they fit better in a loose-fitting anthology format rather than Here Come the Brides' wannabe sitcom/dramedy structure. The individual elements are there...but the whole never seems to jell properly. According to what I've read about the series, a lot of the show's more vocal fans believe the time slot change ABC subjected the series to dealt a death blow to its rating chances. That's possible...but I'd bet this second season set adrift the remaining viewers from Season One, refusing to give them a thematic anchor to encourage them to come back week after week and see the central story arcs progress. Here Come the Brides is all outward plot development, all peripheral cause and effect, but its core story, its reasons for being―the brides, and Aaron's and Jason's feud―have been abandoned.
Viewers, in kind, abandoned Here Come the Brides. In its first season, Here Come the Brides was counter-programmed on Wednesdays at 7:30pm, to just-acceptable success, against what would be the last year for the once-popular family adventure Daktari on CBS, and still-strong Nielsen Top Twenty hit, The Virginian on NBC. Moving it to Friday nights at 9:00pm for the 1969-1970 season, its competition was weaker, with neither CBS' Friday Night Movie nor NBC's Name of the Game cracking the Nielsen Top Thirty. However, ABC's affiliate reach was still far less extensive than either CBS or NBC (complicated by a substantial amount of those ABC stations refusing to carry the underperforming Here Come the Brides), and with a weak lead-in like Mr. Deeds Goes to Town and a mustn't-see lead-out like Jimmy Durante Presents the Lennon Sisters, it's no wonder Here Come the Brides sunk even further in the ratings to inevitable cancellation. It should be noted, though, that contrary to the popular misconception of the "Friday night death slot" theory, Here Come the Brides' presence on the ABC schedule, along with the similarly female-skewing The Brady Bunch, was the first smallest sign of what the following season would be ABC's first unofficial incarnation of "TGIF" programming, with a reasonably popular family/female-friendly dominant line-up of titles like The Brady Bunch, Nanny and the Professor, The Partridge Family, That Girl, Love, American Style, and even This is Tom Jones, pointing towards a way of developing blocks of programming that was new to network scheduling.
Here are the 26 episodes of the six-disc set, Here Come the Brides: The Complete Second Season, as described on the inside DVD cover:
DISC 1
A Far Cry From Yesterday
Clancey's boat brings Candy's young sister and brother to town.
The Wealthiest Man in Seattle
Clancey is beside himself when his brother, a Catholic priest, makes plans to visit!
The Soldier
Clancey is mauled by a bear while making his way back to his ship at night.
Next Week, East Lynne
Candy has arranged for The Great Western Shakespeare Company to give a performance in Seattle.
DISC 2
A Wild Colonial Boy
Clancey brings to Seattle a group of Irish visitors who wish to start a business.
Hosanna's Way
The Bolts discover an Indian boy who has been injured by trappers who killed his entire family.
The Road to the Cradle
Lottie receives an urgent message from a missionary and his wife; they need help in delivering their child, due at any moment!
The Legend of Bigfoot
Seattle's people are paralyzed by fear after a local named Jed claims that he has been attacked by Big Foot.
Land Grant
A group of Greek settlers have moved to Bridal Vein Mountain believing they own the land because they bought a grant for it.
DISC 3
The Eyes of London Bob
Bob kidnaps Jason and uses him as his "eyes" in order to recover stolen cash that he had hidden before being jailed 11 years earlier.
The Fetching of Jenny
Seattle wants to secure the services of "The Swedish Nightingale" for its Admittance Day celebrations.
His Sister's Keeper
Aaron Stempel's younger sister visits Seattle and is chaffing at the bit for some independence.
Lorenzo Bush
An unseen sniper on a ridge above the Bolt logging camp begins to fire on the men without warning.
DISC 4
Obie and the Black Princess
Josh is taken to San Francisco on a buying trip.
To Break the Bank in Tacoma
Gambling at the Red Rose Saloon in Tacoma, Jeremy and Joshua win the saloon itself after the owner eggs them on to keep playing the roulette wheel.
Debt of Honor
Holly returns to Seattle, to live!
She Bear
Joshua and Jeremy visit the town of Clearwater to hire a man who can translate for their newly hired Chinese workers.
Another Game in Town
When some new girls arrive in town, it can only spell disaster for Lottie and the brides.
DISC 5
Candy and the Kid
Enjoying a beautiful Seattle day while walking alone back to town, Jeremy hops on a log to walk on top of it.
Two Worlds
Jacob and Callie ride into town to pay a visit to the Bolt brothers.
To the Victor
The Greeks are back in Seattle to celebrate their first harvest.
How Dry We Are
Lottie only has one bottle of whiskey left.
DISC 6
Bolt of Kilmaron
Jason, Joshua and Jeremy's Uncle Duncan―their father's twin brother and head of the Bolt clan―arrive in Seattle.
Absalom
Jeremy gives a bright future to a young boy by teaching him to speak.
The Last Winter
Jeremy tries to win a watch for Candy and almost loses his life.
Two Women
An old flame of the Bolts' father returns to Seattle and almost burns down the town.
The DVD:
The Video:
The full-screen, 1.33:1 transfers for Here Come the Brides: The Complete Second Season look pretty good, with solid color (just a tad of fading and muddiness here and there), a sharp image, and no compression issues.
The Audio:
The Dolby Digital English split mono audio track is re-recorded at a healthy level, with minimal hiss and no closed-captions or subtitles available.
The Extras:
Author Etter offers some interesting tidbits during his episode intros.
Final Thoughts:
The central conflict is gone: if we're not singing, "Here come the brides!" but rather, "The brides have already come!" then you better do something with them. And if you've got a great feud going on with the two central male leads, providing a solid framework for the episodic subplots...why would you eliminate it and make them friends? Most episodes work on their own, but the whole doesn't come together. A talented cast helps, along with those dependable Screen Gems production values. I'm recommending Here Come the Brides: The Complete Second Season for fans only.
---
Paul Mavis is an internationally published film and television historian, a member of the Online Film Critics Society, and the author of The Espionage Filmography.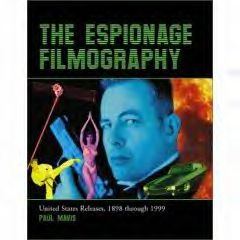 ---
C O N T E N T

---
V I D E O

---
A U D I O

---
E X T R A S

---
R E P L A Y

---
A D V I C E
Recommended
---
E - M A I L
this review to a friend
Sponsored Links
Sponsored Links