Courtship of Eddie's Father: The Complete First Season, The
List Price: $39.95 [Buy now and save at Wbshop]
---
"When you were a little boy, did you want to be what you are now?"
"No."
"How come, Dad?"
"Well, because I guess when I was a little boy, I didn't know that one day there would be a little boy like you that I would be the father of."
"Is that the most important thing you are? A father?"
That is the most important thing I am."
A sweet, gentle sitcom, expertly produced. Warner Bros.' terrific M.O.D. (manufactured on demand) library of hard-to-find movie and TV titles, the Archive Collection, has released The Courtship of Eddie's Father: The Complete First Season, a four-disc, 26-episode collection from the ABC sitcom's premiere 1969-1970 season, starring Bill Bixby, Brandon Cruz, Academy Award-winner Miyoshi Umeki, James Komack (the creator/producer/writer of the series), and Kristina Holland. Fans who grew up on years and years of reruns of this charmer will welcome this good-looking transfer from the Archive.
Tomorrow Magazine ("Today's Newspaper Supplement") editor Tom Corbett (Bill Bixby) is officially back in the dating pool. Recently widowed, good-looking, successful Tom, ensconced in a swank two-bedroom high-rise Century City apartment overlooking Los Angeles, is open to meeting new women again. However, he still misses his soul-mate wife and more importantly, he wants to make sure that whomever he dates, she won't interfere with his tight relationship with his seven-year-old son, Eddie (Brandon Cruz). Eddie, a sensitive, kind boy who sticks closely by Tom, misses his mom terribly, but he definitely wants Tom to find a new mother for him. Luckily, Tom's housekeeper/nanny, Mrs. Livingston (Miyoshi Umeki), loves Eddie dearly, too, and gives him equal doses of guidance and affection. Back at the Tomorrow Magazine offices, Tom's photographer/writer buddy, Norman Tinker (James Komack), offers up Age of Aquarius wisdom and laughs with his unconventional attitudes, while Tom's secretary, dizzy, daffy Tina Rickles (Kristina Holland), can be found hanging out more in Norman's darkroom than in Tom's office.
The Courtship of Eddie's Father, like several other ABC sitcoms from this era―The Flying Nun, The Odd Couple, The Brady Bunch, Nanny and the Professor―was at best a mid-level performer in the Nielsen ratings during its original run (none of those series cracked the Top Thirty), before it later achieved a healthy level of pop culture awareness from seemingly endless repeats in syndication. To be fair, ABC's station clearance was lower than NBC's or CBS', so a show had to be a massive hit, like Bewitched or The F.B.I., for it to track in the Nielsen's. The Courtship of Eddie's Father certainly wasn't a "massive hit" with anyone when it first premiered for its relatively short 3-year run, but tens of millions of viewers all over the world have seen it since then, with that infectious Nilsson theme song recognizable with viewers who haven't even seen the show (because it's been parodied and referenced in so many other works).
And playing under that Best Friend theme song was probably the one element of the series that most viewers could most easily identify: the opening and closing credits montages. Bookending each episode, these little 30 or 45-second bits would show Bixby and Cruz engaged in some kind of fun, weekend activitiy―if you were lucky enough to live the good life in California―such as hiking, or sail boating, or visiting a zoo or a mall, as voice-over narration of the two, not synched with their actions, gave often gently humorous insight into their relationship. These contemplative, lyrical montages were a new way of opening up a network sitcom back in 1969 (I don't remember any other show doing it then), giving The Courtship of Eddie's Father a more big-screen feel than it actually deserved since usually, it was visually limited to just three small sets: the apartment, Tom's office, and Norman's darkroom. Deliberately "filmic" in that the voiceovers didn't synch with what the actors were saying or doing (that must have been a hard sell with the too-literal-minded network suits back then), those throwaway opening and closing moments of the show are probably what viewers remember best about The Courtship of Eddie's Father, giving the viewer the essence of the series distilled down to its simplest form: a loving father and son just talking to each other, questioning and wondering about the big and small complexities of life. Never "precious" or overly cute (at least so far in the series), these montages set the show apart from its contemporaries at the time, and remarkably, they still feel quite fresh and touching today (due as much to the fine, understated vocal performances of Bixby and Cruz as to the script writers).
Now of course, some may complain, as many critics of vintage TV often do, that all of Eddie's problems of adjustment are neatly settled by the end of the half-hour (missing the concept of television-as-entertainment in the bargain). However, upon closer inspection, The Courtship of Eddie's Father is more realistic than some might give it credit for. Eddie misses his mother and wants his dad to find someone to replace her...and he keeps having those same problems, episode after episode, even after Tom seemingly settles those issues before the final commercial break. Tom has to reassure Eddie that he'll always come first in his life...over and over again. Far from settled in the usual sitcom manner, Eddie's anxieties and confusions over his and his father's life are constantly brought forth and dealt with...only to resurface on the next episode. And contrary to perceived notions about television back then, neither Tom nor Eddie are drawn as "perfect," faultless, 2-dimensional characters. Neither is perfect (Eddie can be a brat, at times, while Tom loses his cool with Eddie on occasion...especially when Mrs. Livingston isn't around to do the menial stuff), yet both are loving and understanding, and importantly, kind to each other. After watching decades now of television where an increasingly coarse tone, particularly in sitcoms, celebrates mean-spiritedness, The Courtship of Eddie's Father positively glows with a sweet, tolerant vibe. None of the drama or humor is outrageous or broad: it's considered, and thoughtful, and almost always quite tender. I would imagine most fans of the show would agree that The Courtship of Eddie's Father was notable for this determined effort to be warm and kindhearted.
Standout episodes this first season include Teacher's Pet, with Ann Prentiss memorable as Eddie's teacher dating Tom; And Eddie Makes Three has the lovely, cold-as-ice Diana Muldaur failing to meet the warmth test with Eddie as a possible replacement mom (Muldaur, one of my favorites, looks a little uncomfortable in the slapstick scenes). Pat Morita has a nice turn in The Littlest Kidnapper as an impatient father who doesn't know how to talk to his son (Eddie suggests Tom "pollinate" Mrs. Livingston so she can have her own son). Pain, sixth in broadcast order but perhaps intended as the pilot (?) is a well-crafted episode showing what an intuitive, bright little actor Cruz was in this story about Eddie not wanting to go to school (and what is Tarzan's Ron Ely doing here in a 15-second "guest cameo," as he's strangely billed? Someone must have been working off a contract obligation). Guess Who's Coming for Lunch? features Cicely Tyson in an admirably restrained example of how well this series handled then-controversial subject matter: Tom's blind date is black...but it's no big deal. Bully for You features that cold, mechanical, unpleasant child actor, Jodie Foster, in her first appearance on the show as Eddie's favorite bully, but she learns her place when Mrs. Livingston teaches her that, "to be a woman is an art."
Gentleman Friend shows the subtle range of Miss Umeki's art as she falls in love with George Takei (something tells me it won't work out...), while Any Friend of Dad's features one of my favorites, Warren Berlinger, as a slightly obnoxious friend of Tom's. A Member of the Wedding introduces Norman and Tina as an irresistibly kooky couple (Holland is cute doing a Goldie Hawn shtick, but we loved Komack when we were kids. Somehow I remember his character as being wilder and crazier, but in this first season, at least, he's more quietly charming and hipster funny, rather than hippie outrageous). Bixby, a fine, underrated actor both in comedy and drama, gets a good story in Who Pulled the Blues Right Out of the Horn?, where he dreads seeing his dead wife's look-alike sister, played well by dishy Francine York. Another favorite, Ruth McDevit, gets to question the wisdom of Tom staying so close to Eddie in The Road to You-Know-Where is Paved With You-Know-What. A young actress named Sherry Lynn Diamant shows up in They're Either Too Young or Too Old, and she's terrific; it's a shame she wasn't used again in the series as Eddie's emotional teen babysitter. Bixby is in good form again (actually, he's great throughout the episodes here) in The Mod Couple, where he finally gets upset with Eddie's constant questions (that all sounded pretty real). A Five Pound Monkey on His Stomach gives creator/producer Komack his "own" episode as he moves in for the weekend with Tom so he can stay on a diet (Komack, famous for creating this series as well as Chico and the Man and Welcome Back, Kotter, should have acted more―he's a stitch). And a good, serious episode, Free is a 4-Letter Word finds 'Tippi' Hedren (another contract obligation?!?) trying to ball-bust Tom and Norman as the new majority stockholder of Tomorrow Magazine.
Stuck on a tough night to crack in its premiere season, The Courtship of Eddie's Father's 8:30pm slot, right after frankly god-awful The Flying Nun's last season (no help there for Bixby and crew), had competition from NBC's long-running The Virginian (which Courtship may have helped to fade...but that's a stretch), while the popular The Glen Campbell Goodtime Hour over on CBS slipped, too, but not by much, winding up 20th for the year (The Courtship of Eddie's Father would have faired better on ABC's first unofficial "TGIF" line-up on Fridays). A move back to 7:30pm in its sophomore season may have snagged more kiddies, but tough competition remained....
The DVD:
The Video:
The full-screen, 1.33:1 color transfers for The Courtship of Eddie's Father: The Complete First Season look great here, with rich color, properly valued, a sharp image, minor grain, and little or no source material damage.
The Audio:
The Dolby Digital English split mono audio track sounds clear as a bell, with little or no hiss. No subtitles or close-captions available.
The Extras:
No extras for The Courtship of Eddie's Father: The Complete First Season.
Final Thoughts:
Sensitive, sweet sitcom. Bill Bixby was never better as the understanding father, while little Brandon Cruz gives an unaffected, natural performance as sad little Eddie, wishing for a new mom; their scenes together are believable and quite tender. Equally good are Miyoshi Umeki (so subtle and skilled), James Komack (beautifully laid-back and hip), and Kristina Holland (groovy). Just as good as you remember it. I'm highly recommending The Courtship of Eddie's Father: The Complete First Season.
---
Paul Mavis is an internationally published film and television historian, a member of the Online Film Critics Society, and the author of The Espionage Filmography.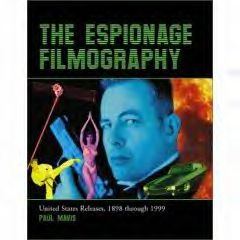 ---
C O N T E N T

---
V I D E O

---
A U D I O

---
E X T R A S

---
R E P L A Y

---
A D V I C E
Highly Recommended
---
E - M A I L
this review to a friend
Sponsored Links
Sponsored Links