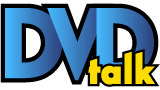 List Price: $35.98 [Buy now and save at Amazon]
---


Tennessean Johnny Knoxville, sort of a latter-day Evel Knievel without the jump suit, and his troop of skate-punk goofuses have bruised and bloodied themselves into pop culture phenoms with "extreme" comedy, stunts and hijinks that give entertainment lawyers night sweats. Most recently, they waged a successful assault on the big screen, which is presumably why Paramount and MTV are anxious to answer fan demand with nearly 100 of the gang's greatest hits (literally) over two discs. And, no, there isn't a Volume One. Our sultans of humiliation humor are also familiar with irony. Sort of a prank on every video clerk in the country. Here's some highlights:


Volume Two

- The joys of testicular trauma! Marvel as Mr. Knoxville tests the limits of athletic support by encouraging small children to kick him in his bits and pieces.

- Modern sideshow geek Steve-O snorts a nightcrawler up his nostril and spits it safely to earth. Later, he wears a jellyfish like a yarmulka and invites a "body artist" to pierce each slab of his hindquarters TOGETHER.

- Gross-out gurus will swoon to the up-close squeezing of a seemingly everlasting blackhead and when Knoxville pushes his arm up the business end of a heifer.

- A chicken suited Tony Hawk skates a full loop and then flings himself into a lake. Jai Alai players barrel oranges like bullets at the fellas' backsides.

- My personal favorite? When two boxers wail on each other in the middle of a sporting goods store. They even remembered to bring their own bell.

Volume Three

- More gross-out goodness with Johnny's beard o' leeches (worn while reciting the Gettysburg address), an nauseating "puke omelette" cooking demonstration and dirty diaper munching.

- Celeb role call: Spike Jonze ages 50 years and picks street fights (he's also co-creator of the show). Shaquille O'Neal frolics with Wee Man. Comely Stephanie Hodge refs the Sperm-A-Thon.

- Personal fave? The amazing no-stick toupee. Allen Funt would be proud.

- The guys pack pillows and bubble wrap into their clothes to continue their self abuse as "fat [email protected]#%s." A steel-suited Johnny takes on a magnetized junk yard crane.

- Steve-O commandeers a golf cart while posing as a mall guard, and later, he successfully repurposes an outhouse to sled down a mountainside.
Volume 2 and Volume 3 are also available separately. Gotta pick just one? Go with 3. Neither is "uncensored," so be prepared for bleeps and digital mosaicing of naughty parts. Pay close attention because there's a 20-question viewer comprehension quiz specific to each disc. Multiple choice, of course.


(2001, 78 mins each, Fullframe, DD 2.0, Slideshow, Quiz.)



G. Noel Gross is a Dallas graphic designer and avowed Drive-In Mutant who specializes in scribbling B-movie reviews. Noel is inspired by Joe Bob Briggs and his gospel of blood, breasts and beasts.
---
C O N T E N T

---
V I D E O

---
A U D I O

---
E X T R A S

---
R E P L A Y

---
A D V I C E
Highly Recommended
---
E - M A I L
this review to a friend
Sponsored Links
Sponsored Links