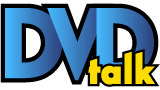 List Price: $26.99 [Buy now and save at Amazon]
---
Fast, fun Christmas romance of mistaken identity, with a decidedly subversive undertone. Warner Bros.' indispensable Archive Collection of M.O.D. (manufactured on demand) library and cult tiles has released Bachelor Mother, the 1939 mistaken motherhood farce from RKO starring dollface Ginger Rogers, David Niven, Charles Coburn, Frank Albertson, and E.E. Clive. A cleverly designed comedy that gets away with a lot more than you'd expect from a 1939 studio release, Bachelor Mother keeps surprising us with its cheeky, fresh attitude about motherhood and Depression-era economics in a way that may not have been seen on screens since the Production Code went into effect...but one that was surely understood by a lot of women out in the audiences lining up for this major Rogers hit. A so-so transfer with no extras, this time around.
Seasonal help salesgirl Polly Parrish (Ginger Rogers), along with a lot of other Christmas fill-ins, is about to get pink slipped by department store owner J.B. Merlin (Charles Coburn) at the end of her Christmas Eve shift. Desperate for cash in expensive New York City, unscrupulous Polly agrees to join fellow worker (and fast worker) Freddie Miller (Frank Albertson) in a rigged dance contest where they're guaranteed to win second place...and fifty smackers. Heading off to an employment agency on her lunch hour, Polly notices an old woman leaving a foundling on the tall, precarious stoop of an adoption agency. Fearing the baby will roll off the top step, she brings the baby in and is promptly confused for the baby's real mother. Throwing off their disbelief with her own tough-girl independence (how can she take care of baby that isn't even hers when she's getting fired by John B Merlin & Son Department Store?), she returns to work and zero prospects. Meanwhile, the adoption agency investigator (Ernest Truex) tracks down her employer, David Merlin (David Niven), the rootless, charming playboy who worries his father J.B.. Wanting to be kind (or at least to appear gallant), the condescending David agrees with the investigator that Polly is only abandoning the baby because she doesn't have any money. So, smugly paternalistic David calls Polly to his office and says she can keep her job, with a raise, and that her real Christmas present will come tonight...when he plans on giving her back the baby. What follows is a series of misunderstandings and mistakenly assumed motives on everyone's part as Polly eventually bonds with the baby, and David begins to fall in love with Polly...despite her having what everyone assumes is an illegitimate baby.




What I love about Bachelor Mother, in addition to its clockwork-like screenplay from Norman Krasna and the fun performances (especially by dishy Rogers), is the way it gives us characters who think and act in a manner that approximates the way some of the 1939 audience members must have thought and acted―audience members that we now think didn't think and act "that way" back in 1939 (ironically...because the scrubbed-clean movies are our main connection to that time). By avoiding any potential Code problems concerning illegitimate babies and mothers who didn't want them, Bachelor Mother can give us a tough cookie working girl who doesn't want a kid, and who doesn't instantly turn into a maternal, loving figure the minute she holds a baby. With Krasna making the baby a foundling left by an old woman, the audience can safely assume it's not illegitimate...if that makes the viewers feel any better (I'm sure it did for the censors). So there are no messy 1939 social hangups (and yes, it's no coincidence that Krasna was having some fun with this "virgin birth" for Rogers on Christmas Eve). And by having Polly spurn the sexual advances of heel Freddie after she thinks she's ditched the kid for good with David's butler, the audience gets to believe that she's not a "loose" woman (or at least not "loose" for an obvious no-account like Freddie), and therefore "worthy" of taking care of the baby when she inevitably gets it back. Taking those qualifiers into account, Krasna can essentially have Polly act anyway he wants, then, without fear of losing the viewers' sympathies toward Polly.
And so we get a fairly credible picture of what I assume wasn't an unknown quantity back in 1939 outside of the movie theaters: a working class girl who knows the ropes all too well when it comes to how society sees single girls and babies, let alone the economic realities in the Depression, taking care of a baby without a job. Of course she doesn't want a kid that's just suddenly and arbitrarily sprung on her. It's not hers, it can only tie her down economically, and she's bound to get flack for having it out of wedlock. Krasna then plays with perceived movie conventions in 1939 by giving us a group of characters whose reactions to this unrepentantly reluctant mother were probably not too out of line, even for 1939: they don't especially care that she had the baby and is single―their only real outrage is that she rejects her now-prescribed role as "mother." Of course, this is a movie, and half the fun for modern audiences is waiting in vain for someone to be morally outraged at the illusionary conception of the child...which nobody does. But then as now, illegitimacy happened, and in real life, people reacted to it negatively and sympathetically (with those choosing to accept it doing so usually behind closed doors back then)―it was only in old Hollywood movies where everyone treated it as an unpardonable sin.
Further "reality" can be seen in tough cookie Polly's pragmatic behavior all through the movie. If she's out of a job (and New York City is no place to be without a job in the Depression), then of course she's going to participate in a rigged dance contest. It's not robbing a bank, after all (and there were a lot of audience members back in '39 who wouldn't have been opposed to that, either). When she's offered her job back on the false pretext of being a bad mother, she takes it and smiles; a paycheck beats the truth every time. When she's had enough with the baby cramping her style, she drops it off at meddling David's mansion; after all, it's not her kid. She's not abandoning her own offspring (what audience member wouldn't want to wash their hands of the whole snowballing mess, as well?). When David threatens her with unemployment all over the city should she abandon the baby again, not only does she agree, she gives him a little bit of story to sell the point: her imaginary lover used to beat her, she says, playing off dopey David's sympathy. When next-door neighbor Mrs. Weiss confidently says she knows "the whole story" about girls like Polly, Polly goes with it―why not when you get a free babysitter available at all hours? When handsome rich David is stiffed by Louise on New Year's Eve, Polly sees right through his last-minute second-choice offer to her...and she takes it, getting a Cinderella-like makeover in the bargain. And why not, with the baby being watched and no prospects of her own to have a little fun? When she sees that David is interested in her...but not so much the baby, she sees what a lot of women must have seen back in 1939 (as well as today), and she doesn't like it, sending him away when he calls his father's idea of marrying her to save face "crazy." And finally at the end, when all the farce is said and done, and David asks her to marry him again, she makes sure once more that he really wants her along with the baby: "You still think I'm the mother of that baby?" "Of course," he answers, to which she laughs a mocking, sardonic, "Ha, ha!" at him, men being such dopes. And we assume, she accepts his offer. Sure she's in love with him, and he wants her and the baby―not bad for 1939 (and he being rich and handsome certainly doesn't hurt, either). Far from illusionary or willingly "giving up" to the situation, Polly is wise to the deal the whole time, controlling what she can when forced into accepting this baby, and always turning it to her advantage. No wonder women ate this up back in 1939: reality and fantasy (the Cinderella quality of her romance), expertly mixed.
Sociology aside, Bachelor Mother's script is fast and loose, and beautifully constructed by Krasna (if a little pokily directed by Garson Kanin). Several set pieces work quite well, including the funny dance number (where Niven drags a, ahem, "hostess" across the dance floor to accost Rogers), the "science of raising a baby" scene where Niven mistakenly instructs a disbelieving Rogers on how to feed a baby, the funny service counter scene where Niven tries to return his busted Donald Duck toy, with Albertson jumping him as a shoplifter ("You're a disgrace to the toy department!"), the "Swedish" scene, where a lovely Rogers does some funny faux-foreign language gags, the hilarious park scene, where a bragging mother shows off her "perfect specimen" baby (who's ugly as sin), and the especially lovely, romantic Times Square scene, where Rogers and Niven, shot from high overhead, are surrounded by hundreds of extras as they kiss at New Year's midnight. If Niven seems a little preoccupied here, one can probably forgive him, considering his mind was probably on England at the time; Niven, an authentic WWII hero, would soon give up his career after Bachelor Mother (when he certainly didn't have to if he asked for help) to go back to England and enlist. Charles Coburn effortlessly steals every scene he's in ("I don't care who's the father! I'm the grandfather!), while gorgeous Ginger Rogers perfects that hard-yet-soft single working girl image that would soon net her an Oscar for Kitty Foyle. Watching Rogers now, who unfairly seems to be remember now strictly for her dance work with Fred Astaire, it's apparent she's in the same league as more written-about "working girls" Barbara Stanwyck and Joan Crawford. With her no-B.S. attitude and her cynical, knowing undertone to her line readings, she seems remarkably, even startlingly, "modern." Her career outside of her dance pictures is sadly neglected critically; hopefully, the release of more surprisingly little-seen titles like Bachelor Mother (which was a smash hit in a year of many better-known smash hits) will correct that narrow view.
The DVD:
The Video:

Not the best Archive transfer I've seen, due to the semi-rough original elements used here. Lots of picture noise and grain, but image is okay-sharp, and blacks are okay.


The Audio:

The Dolby Digital English mono audio track is just okay, too, with some fluctuation and hiss. No subtitles or close-captions.


The Extras:

No extras.


Final Thoughts:

A delightful little Christmas romance that should be better known. Screenwriter Norman Krasna has some funny ideas about being a single mom during the Depression, and Ginger Rogers is a doll. I'm highly recommending Bachelor Mother.


---


Paul Mavis is an internationally published film and television historian, a member of the Online Film Critics Society, and the author of The Espionage Filmography.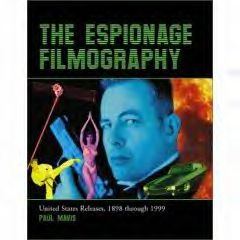 ---
C O N T E N T

---
V I D E O

---
A U D I O

---
E X T R A S

---
R E P L A Y

---
A D V I C E
Highly Recommended
---
E - M A I L
this review to a friend
Sponsored Links
Sponsored Links