Adam-12: The Final Season
List Price: $34.93 [Buy now and save at Amazon]
---
Reed and Malloy on their last patrol...and just at the right time, too. Shout! Factory, that vigilant defender of vintage television, has finished up what Universal dropped with Adam-12: The Final Season, a 4-disc, 24-episode collection of the NBC police procedural's seventh and last go-around for the 1974-1975 season. Starring Martin Milner and Kent McCord, Adam-12's final season doesn't hold too many surprises for loyal viewers; if anything is different here, it's a small but discernable flagging of energy, both in the scripting and the performances. Still, fans of this genre and particularly of WebbLand's rigid aesthetics will find Adam-12: The Final Season to their liking. No extras in this bare-bones, good-looking set.
Some background on the series, for anyone new to the show (and believe me: you can jump in at any point in the show's seven-year run―you can't get lost). Los Angeles Police Department Senior Lead Officer Pete Malloy (Martin Milner), in charge of a 10-squad car unit, is an eleven-year veteran of the world's most highly-trained police force: the L.A.P.D.. His partner is clean-cut, married heartthrob, Officer Jim Reed (Kent McCord), entering his seventh year in the department. Each episode features the officers in their patrol car (Pete almost always drives) policing their assigned area, where they encounter a wide range of situations that run from the mundane (a rather large woman stuck in a phone booth this season), to the intense (a little girl brutally raped). After spending six years together in a patrol car, and after their initial adjustment to each other's individual styles and personalities, the two highly trained officers have achieved a well-earned rapport, both at work and during off-duty hours, when they frequently socialize together. While Malloy's confirmed bachelor status over the years has provided a constant source of amusement for the married Reed, such discussions are squeezed in between more important matters: police business. At the station, Malloy and Reed's immediate superior, Sergeant "Mac" MacDonald (William Boyett), is there to constantly remind the officers that even though they're human, and that they can't help but respond personally to some of the situations they find themselves in, they're police officers first. It's by-the-book, or out you go.
In my reviews of Adam-12's second, fourth, and fifth seasons, I wrote fairly extensively about the aesthetic and structural pleasures of this Robert A. Cinader / Jack Webb police procedural, so I'll try not to cover the same ground here (you can read those reviews for more context). Briefly, as I wrote before, I find the rigid visual schematic and the close-cropped A-B-C framing and editing of Adam-12 to be beautifully spare and clean, matched by the almost kabuki-like scripting that turns the most mundane actions into stylized rituals, repeated over and over again until they achieve mythic, iconic status. When Malloy and Reed drop down into their new, more powerful 1973 AMC Matador, solidly chunking those doors closed, and begin to roll down the mean streets of L.A.―over and over again, episode after episode, with little variation―the effect eventually becomes hypnotic. The characters, although humanized by the scripts (and obviously by the performances), simultaneously operate outside the realm of reality due to this stylization of the visuals and editing, and thus they function as icons as well as three-dimensional characters.
However...enough is enough by this point. Seven years is a solid, healthy run for any television series (today more than ever), but for a show like Adam-12 where not only its format but its very construction, both visually and aurally, are so rigidly formalized, it's eventually going to become difficult to maintain viewer interest over the years unless something new is added...or the standards of the scripting and performances stay high. Unfortunately, that doesn't happen here in this final go-around. Everything about this seventh season is just all too familiar by this point, something that wouldn't necessarily faze the show's hard-core fans, but also not something designed to bring in new viewers. Adam-12 may have been the first series to realistically document the working lives of regular beat cops (in that clipped, highly stylized, über-authoritarian Jack Webb style I adore), but after seven years viewers were ready to move on. It was simply a matter of changing times and tastes. Webb's and Cinader's positive, low-key, low-violence, and essentially reassuring view of policing in America certainly found favor with those viewers who sat in a daze in front of their tubes in 1968, wondering if American society was going to go down in flames. However, by 1974-1975, network television was already beginning to embrace that resulting cynicism and more aggressive outlook of our changed society, with gritty, morally complex shows like Kojak and particularly Police Story, making Adam-12 look more simplistic by comparison (a relative comparison, to be sure, since Police Story's "realism" isn't really any more "real" than Webb's―TV romanticizes and fictionalizes everything it touches by its very own nature).
It's not like Adam-12 didn't handle complicated issues during its run. It did. This season, issues such as child pornography, drug abuse, the rise of feminism, and police brutality are among the many thematic elements explored in these 24 episodes. It's just that the show's own format (beat cops who only arrive after something happens, and who never see the end results of their efforts) works against an in-depth treatment of those issues...a reality not aided by an out-of-date approach that began to feel stilted and passé by 1974. A good example of that would be the Dana Hall episode, where female cop Jo Ann Pflug has to deal with the varying degrees of male chauvinism at the station house. The storyline is fine, but the execution is amateurish, with Pflug trying way too hard to be tough, and the inconsequential, sometimes comical approach to the theme undercutting the message. Better is Excessive Force, where we see Pete "rough up" a child molester, admit his mistake, and be punished for it. End of story. That episode, in that determinedly straight-forward style of Adam-12's, doesn't allow Pete to deny or excuse away his behavior: he knows what he did is wrong, and he knows full-well he'll pay for it. An episode like that shows Adam-12 in its best light: a small snippet illustrating the pressures that fallible patrolmen have to deal with every day on their jobs, told simply and honestly.
The rest of the episodes here for this final season of Adam-12 vary greatly in quality. An excellent, tense episode like Roll Call, which features the great gimmick of having the police dispatcher putting out a "roll call" to determine which patrolman out there is missing, is negated by something tired and stale like Camp, the season opener, which makes the mistake of being weak twice since it's a two-parter (why would I want to come back and see how the story ends...when I already know, not really caring about the story to begin with?). It's interesting to watch the final entries here, though, especially when you consider the producers knew the show wasn't coming back by this point. Are those one-offs like Gus Corbin (with an excited, puppyish Mark Harmon) or Dana Hall, or the first part of the two episode finale, Something Worth Dying For (where Reed becomes an undercover vice cop, complete with home troubles), potential pilots the producers were trying to spin-off in an effort to keep the Adam-12 franchise going? Hard to say (since I'm no expert on the series―just a devoted fan), but it is a shame that they basically blew the series' send-off, having Pete shot at the end of part one...only to be magically recovered in part two, with the series ending on a bland note as Reed receives a commendation for his bravery, while Pete looks on, the slightest hint of a tear in his eye (quite frankly, puffy, slow-moving Martin Milner looks completely detached this season, while impassive McCord looks bored to tears―maybe they had had enough, too). How much more memorable, more realistic, would the series' finale of Adam-12 have been, had Pete bought it in the end?
Even if a sizeable audience in 1974 still wanted to see old Pete and Jim patrol North Hollywood in their AMC Matador (after all, their previous sixth season still wound up as an entirely respectable 23rd most-watched series on television), the network scheduling Gods conspired to bury the show in youthful demographics. After being forced in January, 1974 to abandon its highly successful 8:00pm Wednesday night timeslot when CBS' smash The Sonny & Cher Comedy Hour beat its brains in, Adam-12's new 8:00pm Tuesday night slot proved even more deadly. Good Times on CBS (7th for the year) and still-building hit Happy Days on ABC, decimated Adam-12's youth demos (even I quite watching Adam-12 altogether at this point; how could I show my face at school without seeing one of those other two shows?), instantly, and perhaps a little unfairly, giving Adam-12 the slightly embarrassing odor of a once-popular show now relegated to has-been status.
The DVD:
The Video:
I'm not going to get into the whole "do these have the last scene tags or not" thing I went through for the last two sets, where I received a bunch of angry, crazy emails from "experts" on both sides of the argument calling me out. You decide if they're missing here...but I'm telling you, some of the episodes definitely feel like they've been chopped off (with running times running anywhere from 25:00+ to barely 24:00). As for the full-screen, 1.33:1 transfers themselves, they look quite good here, with mostly solid colors (sometimes a bit washed out or slightly pink) and a sharp image. No compression issues that are too egregious.
The Audio:
The split English mono audio tracks are fine, with a decent re-recording level, low hiss, and no subtitles or closed-captions available.
The Extras:
No extras.
Final Thoughts:
It needed to end. Some lax scripting and some distracted thesping put Adam-12: The Final Season as the series' least impressive outing. However...powerful moments still manage to manifest themselves in Webb's and Cinader's rigid framework, with more episodes working than not. I'm recommending Adam-12: The Final Season.
---
Paul Mavis is an internationally published film and television historian, a member of the Online Film Critics Society, and the author of The Espionage Filmography.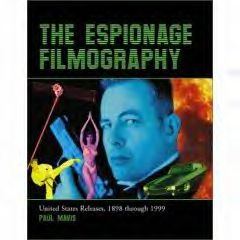 ---
C O N T E N T

---
V I D E O

---
A U D I O

---
E X T R A S

---
R E P L A Y

---
A D V I C E
Recommended
---
E - M A I L
this review to a friend
Sponsored Links
Sponsored Links