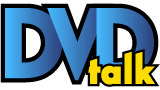 American Dad!: Volume Seven
Fox // Unrated // April 17, 2012
List Price: $39.98 [Buy now and save at Amazon]
---
In 10 Words or Less

More of the Smith family's wacky adventures


Reviewer's Bias*

Loves: Animation

Likes: "American Dad," "Family Guy," Seth MacFarlane

Dislikes: Principal Lewis

Hates: Decreasing DVD extras, Not hearing from MacFarlane



The Story So Far...

Seth MacFarlane parlayed the popularity of his "Family Guy" series into another cartoon with Fox, introducing the world to Stan Smith, a CIA operative with the kind of household problems that have plagued TV dads since the family sitcom was invented. Using the political atmosphere in America as a backdrop, the show parodied the right-wing and told the kind of silly stories "Family Guy" fans enjoyed, while avoiding being a repeat of the same concepts and techniques. The first volume of "American Dad!" DVDs, collecting the first 13 episodes of the first season, was released in April of 2006, followed by five more annual releases. DVDTalk has reviews of all six sets.


The Show

Though it's titled Volume 7, this is the complete sixth season of the show, which centers mainly around Stan's relationships with either his son Steve or with Roger, the alien who lives in the attic. Though some time is spent with his wife Francine, who often is at harsh odds with Stan due to his obnoxious personality, the show tends to be about Stan's role as father and friend, both of which he struggles with. In fact, his job as a C.I.A. agent, which was a major part of the series in earlier seasons, is referenced only when it would help set-up a situation, playing a key role in only two episodes in the entire season, and both times the office only ended up as the stage for his family issues.


Though the show had long earlier made the transition into a stupid-dad sitcom, Stan continues to elevate his particular brand of stupid, be it the way he competes directly with his son (setting up a creepy mid-coitus stare-down in "I am the Walrus") or his replacing Roger with Andy Dick as his fey, in-house psychotic. The show has never been particularly focused on grounded realism (as made clearly obvious by having a Paul Lynde-inspired, costume-obsessed alien as one of the stars) but it's been moving to pure absurdity recently, and this season is no different, putting the family in silly situations, like Stan and Francine each raising a clone of Steve their own way, and dipping into fantasy, with "For Whom the Sleighbells Toll" pitting the Smiths against Santa Claus and his elves in a massive, bloody battle. Add to that time travel, brainwashing and the many personalities Roger adopts, and the show goes in many directions at once, yet manages to hit frequently with the shotgun approach.


This season also saw the show take a slightly risky step in changing the series' dynamic by having hippie daughter Hayley marry her stoner boyfriend Jeff, and having them move in with Stan's clan. Admittedly, the show doesn't pay a lot of attention to them, to the point where they seemingly go missing for no reason (I missed why they didn't move out of the house in "Fartbreak Hotel") but adding another character to the household is a big change for a sitcom, one that's played up in several episodes, including "The People vs. Martin Sugar," where he turns the house into his sexual playground. It seems like maybe the writers didn't know what to do with him (or, as usual, Hayley) as the couple retreats into the background for much of the second half of the season.


The same unfortunately can't be said of Steve's principal, Brian Lewis, whose urban persona is a touch too much in high doses, working only slightly in its contrast with his role as an authority figure. He's a main part of several episodes, which is too much, considering the way the cuts in C.I.A. content in the show have cost the series from seeing more of the delightful Patrick Stewart (as Stan's boss.) The amount of episodes starring Steve's gaggle of friends also walks the line in risking overexposure, as Snot (Curtis Armstrong) is practically the star of three episodes this season, which is a tad too much for the show's eight-ranking character. (Though more Toshi, especially as seen in "Best Little Horror House in Langley Falls," is always welcome.)


The series would definitely benefit from better balancing between Stan's work and home life, as they allow for different interactions, not to mention a chance to play with the show's wealth of guest stars. It's actually really odd how the series slips big names into minor parts, and leaves them there like Easter Eggs. If you're not paying close attention, it's easy to miss the voices of Will Forte, Nick Kroll, H. Jon Benjamin, Ken Jeong and Zach Galafianakis. What would be hard to miss is the nudity, including some breasts and Stan's penis. Yup. They show it.


The DVDs

This three-disc, 19-episode collection maintains the series' packaging standard, a clear, single-width keepcase with a tray for two of the discs. The discs feature animated, anamorphic widescreen menus with play-all and episode selections (with special features where applicable), while set-up choices are on individual episode menus. Audio options include English Dolby Digital 5.1 and Spanish 2.0 tracks, while subtitles are available in English SDH, Spanish and French, along with closed captioning.


The Quality

This is the first season where all the episodes are in anamorphic widescreen, and the transfers look great, especially on some of the more ambitious episodes, specifically "For Whom the Sleighbell Tolls," which really shines with impressive color and tons of dramatic motion. There are no noticeable issues with pixelation or noise. The presentation is excellent across the board and show's off the series' top-notch animation.


The Dolby Digital 5.1 tracks are uniformly solid, delivering the dialogue crisply and clearly, which is the most important element of the show, while giving the music the emphasis it needs in the surrounds. You won't get anything impressive in terms of a dynamic mix, though some sound effects get play in the sides and rear.


The Extras

There are an assortment of nine audio commentaries included on this set, with participants including groups of writers and producers, much of the main cast (of course without Seth MacFarlane), and two tracks from the Interdisciplinary Collective for American Dad Studies. At first I thought this was a joke (and it still may be, and if so, good on them) but it's a group of post-grad college students who analyze the themes and jokes in the episodes they watch. It may be the most pretentious thing I've ever heard, and I work in academia. You will likely find yourself rolling your eyes at their theories and the way they inject politics into situations where they probably were never intended (not to mention the repeated references to Occupy Wall Street and Fellini), but it's something different, and for that, it's quite welcome. The other tracks blend the usual behind the scene stories with joking around to make for fun listens for any fan of the show.


Also found on each disc is a set of deleted scenes from each episode, totaling 47 in all, running a combined 35:31. They are a mix of excised jokes and alternate takes, and, like in previous collections, a lot of what was cut could have easily aired without a decrease in quality.


There are two featurettes included, starting with "I Love Patrick Stewart" (8:09.) Mixed into a bunch of scenes of Stewart's character are testimonials from several members of the cast and crew, as they express their admiration for Mr. Jean-Luc Picard himself (but, yet again, Seth MacFarlane did not participate.) It's certainly cute, especially the ending, and the sentiment is sure to be one shared by viewers.


The second featurette features footage from the American Dad! panel at the 2010 San Diego ComicCon, and this time Seth MacFarlane is on hand to answer questions. Unfortunately, the give and take with the audience isn't too thrilling, but it's more silliness to enjoy.


The Bottom Line

Six seasons in, American Dad is still an entertaining watch, and it still manages to surprise at times, which is in itself a surprise, but it's not the series it once was, which, for longtime fans, is a bit of a disappointment. The DVD presentation however remains high in its quality and offers a decent amount of extras, but sadly it's almost completely free of MacFarlane's involvement, which is unfortunately par for the course these days on his show's home video releases.
---
Francis Rizzo III is a native Long Islander, where he works in academia. In his spare time, he enjoys watching hockey, writing and spending time with his wife, daughter and puppy.Follow him on Twitter
---
*The Reviewer's Bias section is an attempt to help readers use the review to its best effect. By knowing where the reviewer's biases lie on the film's subject matter, one can read the review with the right mindset.
---
C O N T E N T

---
V I D E O

---
A U D I O

---
E X T R A S

---
R E P L A Y

---
A D V I C E
Recommended
---
E - M A I L
this review to a friend
Sponsored Links
Sponsored Links