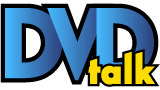 List Price: $39.99 [Buy now and save at Amazon]
---
Despite yet more casting changes, the latest season of Doc Martin (2004-present) continues to charm with its eccentric, funny and endearing characters. To some degree the program has been a victim of its own success and the manner in which British dramas and comedies are produced. Each series/season has been quite popular with domestic and a growing international audience, but the number of episodes per series/season is quite small compared to shows produced in most other countries, and the lag time between seasons is infuriatingly long. Two full years separated Series 4 and Series 5, and while Doc Martin has been renewed for another series, those shows aren't expected to air until late-2013. This allows more time for the writers to come up with good material, but the wait for fans is almost agonizing.



Acorn Media's Doc Martin - Series 5 (2011) is more expensive than its British counterpart but it also includes something the British DVD does not: 62 minutes worth of behind-the-scenes material. Included are the season's eight 46-minute episodes in their original uncut, 16:9 enhanced widescreen format.






(Mild Spoilers) In the picturesque seaside town of Portwenn, Cornwall, Dr. Martin Ellingham (Martin Clunes) and schoolmaster Louisa (Caroline Catz) plan on going their separate ways, despite the recent birth of their as-yet unnamed son. Martin intends on moving back to London to resume his practice, while Louisa is anxious to get back to work as the town's schoolmaster. However, the love of their love-hate relationship continues to boil to the surface occasionally, and when Martin brusquely ousts his incompetent replacement, he agrees to stay on a few extra weeks, inviting Louisa and the baby to live in the house until his departure.


But first the series must address two major cast changes, made for no clear reason except possibly the two actors were simply no longer available when the time came. For starters, Martin's beloved Aunt Joan has died suddenly (offscreen), and her dour, psychologist sister Ruth (Upstairs, Downstairs' Eileen Atkins) reluctantly takes possession of the family farm, hiring Al (Joe Absolom) to actually work it.


Meanwhile, Martin's gambling-addicted receptionist, Pauline, has also departed abruptly without so much as a goodbye, and so Martin reluctantly hires lazy and even less mature Morwenna (Jessica Ransom) to replace her.


As before, Doc Martin's supporting players, like old friends, also return: PC Joe Penhale (John Marquez) is visited by his ex-wife, Maggie (Julie Graham), suffering from temporary amnesia and believing she's still married to Joe. He, because he still loves her, goes along with her time-tripping error. Ex-plumber Bert Large (Ian McNeice) continues to be short of cash at his problem-plagued restaurant, eventually turning to local, unsavory moneylenders Alastair Tonken (Alan Williams, amusingly wily) and his son, Norman (Marcus Cunningham). Louisa's irresponsible, long-estranged mother, Eleanor (Louise Jameson) turns up as well, while lovelorn chemist/pharmacist Mrs. Tishell (Selina Cadell), still carrying the torch for Martin, finally and bizarrely reveals her secret passion.


These various subplots, as well as others in this eight-episode series, are funny and sometimes even quite touching. The on-again, off-again relationship between Martin and Louisa became strained several seasons back, but at long last the writers seem to be steering toward a resolution to this. The last episode of this season, had it been a finale for Doc Martin itself, would have been entirely satisfying. Clunes has said in interviews since that the next, still-unfilmed sixth series will probably be its last, which makes sense though it could conceivably continue with good shows for years to come.


As always, Clunes's hilarious characterization is at the show's center, almost always scowling fiercely, except on rare occasions when, taken by emotional surprise, a wide-eyed and childlike innocence overtakes him. Martin remains a glowering, aloof presence with no bedside manner or tact. That said, the rest of the cast is fine, too; Catz is charming and a perfect match for Clunes, while McNeice, Cadell, and Absolom are very good also.


The addition of Atkins, who seems to have landed the role after suddenly, unexpectedly departing from Upstairs, Downstairs, doesn't quite work. Where Aunt Joan was a hardy, salt of the earth character, grounded in a basic humanity Martin admired but lacked himself, Aunt Ruth is as acerbic and cynical as he is, though less remote and more tactful.


Video & Audio


Doc Martin - Series 5 is presented in 16:9 enhanced widescreen, which again shows the picturesque locations (actually Port Isaac, Portwenn is fictional) to good advantage. The eight 45-minute episodes are on two single-sided discs. The Dolby Digital Stereo is up to contemporary television standards, and the shows include optional English subtitles.


Extra Features


Supplements include an informative and interesting collection of behind-the-scenes featurettes, totaling 62 minutes, as well as text filmographies and photo galleries.


Parting Thoughts


As before, I'd strongly recommend those new to the program watch it from the beginning. Doc Martin - Series 5 is funny and charming. Highly Recommended.



Stuart Galbraith IV is a Kyoto-based film historian whose work includes film history books, DVD and Blu-ray audio commentaries and special features. Visit Stuart's Cine Blogarama here.
---
C O N T E N T

---
V I D E O

---
A U D I O

---
E X T R A S

---
R E P L A Y

---
A D V I C E
Highly Recommended
---
E - M A I L
this review to a friend
Sponsored Links
Sponsored Links