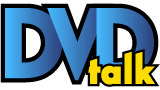 List Price: $40.99 [Buy now and save at Amazon]
---
The Movie:
Within the romantic film genre, there are some good ones and some bad ones, and then there are the ones of Nicholas Sparks, which blatantly tug at the heartstrings to various reactions good and bad. I mistakenly thought The Vow was a Sparks film, but then that would imply there was some sort of care taken to the story that sees the train tracks from a few hundred yards away, but never quite reaches them there.
The film is inspired from true events (and may or may not include spoilers, so proceed accordingly), which I guess translates to 'you're not supposed to mock it as much as you're about to,' but I could be wrong. Abby Kohn and Marc Silverstein (He's Just Not That Into You) wrote the screenplay for the film that Michael Sucsy (Grey Gardens) directed. Leo (Channing Tatum, Dear John) and Paige (Rachel McAdams, Wedding Crashers) are a couple who have been married for several years and remain happily in love. One night, their relationship is thrown into turmoil when a truck rear ends them and sends Paige through the window of their car. Both are sent to the hospital, where Leo's wounds are superficial, but Paige's are far deeper. He awakes from what appears to be a medically induced coma and she has no memory of Leo or their relationship together. Before meeting Leo, Paige was an aspiring lawyer and remembers this, along with a previous engagement to Jeremy (Scott Speedman, Underworld), and does not remember her more recent past as a sculptor with Leo. So Leo not only has to try and get Paige to remember her recent memories, but her relationship to him as well.
It is this segment, which encompasses much of the first half of the film, could not have been handled any shoddier. The film alternates between flashing back to the times when Leo and Paige were a couple and Leo's efforts to get Paige to remember that now. This includes a scene where Leo has given Paige some presents while he is standing in the rain, showing off his best puppy dog look. The gifts themselves are funny, more specifically the notes on the gifts are, because the writing on them looks like it would have been done by Tatum, based on their frantic and basic nature. But then you have the present day, where Paige wakes up from her coma and is told the news, but the very next day she is walking around the hospital in the middle of the night, without monitoring by a nurse. It was at this point (just over the 17 minute mark) when my wife walked out of the room, saying "this is bullshit." Little did she know things would get weirder/funnier.
Once Paige is able to, she is taken home by Leo, and is given a surprise Welcome Hom party with dozens of friends. My wife, returning to the room, wonders along with me why an amnesia patient is given a welcome home party where the sensory overload could cuase her brain to explode, albeit remotely. Then you have the next day, when Paige is walking around in Leo's Chicago Cubs hoodie, and says that this is the thing she feels comfortable in. When Leo tells her it is, she suddenly realizes that. So apparently amnesia makes you stupid ALONG with forgetting your memory? OK. Then almost immediately afterwards Paige says "you're the only thing I'm sure about." Don't know how a guy you're told is your husband > clothing sizes, but oh well.
When they transition from the time with Leo to the time Paige spends at her parents getting ready for her, the obstacles are predictable (Paige's Dad stops short of throwing money at Leo to make him go away, but it is implied). When the couple is brought back together to start a relationship again, the chemistry between McAdams and Tatum seems to work, but that is only because the story has gotten to a point where it has to. Maybe if they had decided to put more of a relationship in the first two acts of the film and wasting time on minutia, the third would not be so pointless and dismissed.
Perhaps in more capable hands, the story would have been a more interesting effort, but let's face facts, when you try anything in a movie with a serious intention and the reception turns out to be funny, you have probably misfired. The Vow does this on several occasions, particularly one with about 20 minutes left in the movie that is so embarrassing that I'll let you discover it on your own. Calling this a romantic film is to be kind, call it a bad movie, period.
The Blu-ray Disc:
The Video:
Sony shows The Vow off with an AVC-encoded 2.40:1 high-definition presentation and the results are good. Detail in the foreground and backgrounds are high and in the background the clarity possesses a good amount of depth to it. Black levels are deep and inky and present a good contrast in the film, shadow delineation is solid and in moments where it is called upon, colors and flesh tones are reproduced accurately and do not hold any over saturation. Sony continues to do right with their recent releases on Blu-ray, and this one is no exception.
The Sound:
DTS-HD Master Audio lossless 5.1 surround for the joint, and it gets a workout early, starting from the moment the car crash happens. The low end engages immediately to round out the soundstage and glass is breaking through all of the channels. There is a fair amount of music that also goes through the speakers as well as part of Leo's job as a record producer, and in the club or two that they go through. Quieter scenes are solid and dialogue sounds firmly entrenched in the center channel, directional effects and channel panning are present and sound convincing during the film. All in all, this is an excellent soundtrack.
Extras:
Sucsy contributes a commentary that for the most part is informative and active. He talks about the real-life origins of the story and the brain condition that came from it. On the production side, he has ample recollection about the shoot both before and during production, including one anecdote where Tatum asked for McAdams' character name to be changed because it was the same as his sister's. Two days before production started (way to go Tates). If you liked the film, it is a worthwhile track. Four deleted scenes (5:56) are forgettable, save for a scene with Tatum acting next to Jessica Lange, who plays Paige's mother in the film. Three featurettes are next, starting with "'Til Death Do They Part" (8:15), a look at the making of the film and someone says that it could be "a contemporary version of Love Story." OK? "Profiles of Love" (9:59) examines Tatum and McAdams and they talk about their allure to the movie, and "Trying to Remember" (10:10) looks at the memory loss from a medical point of view, but also includes thoughts on it by the cast and crew. A second disc gives us a standard definition copy of the film (where the screengrabs originate) and there is a redeemable code for an Ultraviolet streaming/digital copy of the film for your consumption
Final Thoughts:
I almost hope The Vow re-airs for an occasional midnight screening a la Showgirls so people can see it and perversely enjoy the haughtiness of all involved when they first made it. To do so may cause people to set their local cinema on fire though. Technically it does look and sound good, and the extras are decent, so if you want to sit down and slag on a movie for a bit, this may be it, but don't pull anything searching it out.
Sponsored Links
Sponsored Links