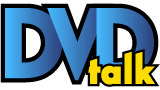 List Price: $39.99 [Buy now and save at Amazon]
---
An unlikely blending of Japanese anime with John Denver's iconic "Take Me Home, Country Road," Whisper of the Heart (Mimi o sumaseba, or "If You Listen Closely," 1995) is another mesmerizing, positively unique feature from Studio Ghibli, the animation studio behind such films as My Neighbor Totoro, Grave of the Fireflies, and Princess Mononoke. Directed by Yoshifumi Kondo (who died from overwork a few years after this was made) and written by Hayao Miyazaki, its story is told from the perspective of a Japanese junior high school girl, and its fantasy elements are very slight, resulting in a picture more concerned with capturing adolescent angst, which it does quite well.



As with all Studio Ghibli films, Whisper of the Heart is positively gorgeous throughout. Few of their films have been set in contemporary urban Japan and, speaking as a resident of Japan, it captures the colors, lighting, sounds, and other ambiance of this country like no other. In this respect it truly dazzles.



And Disney's all-region Blu-ray is without question the way to see it. Color and detail all but leap off the screen. The Blu-ray + DVD combo offers both the original Japanese audio with excellent English subtitles and an English-dubbed version. There's not a lot in the way of extra features, but the movie all by itself more than compensates.






Junior high school student Shizuku Tsukishima (voiced in the Japanese version by Yoko Honna) lives in a compact apartment in a western suburb of Tokyo. During summer vacation - a time when such students study for their high school entrance examinations and are obliged to read a large number of books for summertime homework - Shizuku discovers that a student named Seiji Amasawa previously borrowed all the books she's been checking out of the library. She becomes infatuated with this mysterious, apparently like-minded boy.


A cat that hops aboard the same train car surprises her, and she follows it high into the hills overlooking western Tokyo. When the cat vanishes she is intrigued by an eccentric antique shop and becomes fascinated with its centerpiece: an elegant, pre-war German statuette of a slender cat dressed in human clothes, which grandfatherly shop owner Shiro Nishi (Keiju Kobayashi) calls "The Baron."


Back at school Shizuku's friend Yuko (Maiko Kayama) has a crush on a boy, Sugimura (Yoshimi Nakajima), but he secretly likes Shizuku. Meanwhile, Shizuku becomes friendly with Mr. Nishi's grandson, who turns out to be Seiji Amasawa (Issei Takahashi). He's a sensitive lad contemplating a trip to Italy in hopes of eventually becoming a master luthier (violin maker).


Partly inspired by his ambition and obvious talent, partly driven by her emerging feelings toward the boy, Shizuku throws caution to the wind, neglecting her studies in order to complete a novel-length fantasy story suggested by The Baron.


What struck me most about the film is how superbly its captures the ambience of everyday life in Japan, to the point where one can almost feel the stifling summer heat and smell rice steaming from the rice cooker. Better than anything I've seen in cell animation form, Whisper of the Heart provides a kind of heightened realism similar to the three-strip Technicolor films of Powell-Pressburger, where the colors, the hand-drawn lighting, the camera angles, the sounds and motions - everything - serves to put the viewer right there in the thick of it. To some degree residents of Japan will pick up on this more than American viewers: the corner Family Mart, the whine of the tofu truck, the omnipresent Kuroneko Takkyubin delivery trucks (the latter was a sponsor of the film, but their appearance in the film nonetheless jibes with reality; they're everywhere).


Almost every scene is indescribably attractive. When Shizuku and Sugimura meet at a local shrine, the afternoon sun peeks through the leafy trees, leaving the emotionally awkward pair navigating among little spots of darkness and light, like the prologue to Lawrence of Arabia. Technically such animation is remarkable but aesthetically it approaches a kind of perfection.


Much as this reviewer likes Pixar's similarly heartfelt features, I wish at least occasionally they'd drop the frenetic, machine-gun pace, the constant sarcasm, the inevitable villain-driven conflict, and super-hyper visceral climaxes all of their films seem to insist upon, and look to Studio Ghibli's gentler, more leisurely and character-driven examples, including Whisper of the Heart. (Despite the adolescent story, my four-and-a-half year-old daughter loved the film, preferring it to Disney's and Pixar's typically intense and "scary" films.)


Some may be turned off by the relative absence of fantasy, limited to brief visualizations of Shizuku's story (which play like a concession to audience expectations anyway), and its teen-romance underpinning. Whisper of the Heart is fundamentally about an adolescent finding her place within her own family, at school, and the agonizing search for some direction, meaning, and even the labor pains of writing itself.


Video & Audio


Whisper of the Heart is presented in 1080p format, its original theatrical aspect ratio of 1.85:1 (called VistaVision size in Japan) and the presentation is near-flawless, with stunning color and detail throughout, yet virtually no signs of dirt, damage, DNR, or color tweaking. The 5.1 DTS-Master Audio (for both the English and Japanese tracks) is extremely impressive, with excellent directional sound effects and a musical score that really comes alive here and there. I watched the film with the Japanese audio and gave the English track only a quick listen; for the record, Brittany Snow, Courtney Thorne-Smith, Cary Elwes, and David Gallagher provide voices for that version. English and French subtitles are included.




Extra Features


Supplements include two in HD. The first is a montage of artwork by Naohisa Inoue, whose paintings inspired the brief fantasy sequences. The second, more substantial but less interesting for all but the most ardent animation buffs, is the complete film presented in storyboard form, all 111 minutes. (The 119-minute running time listed on the packaging is incorrect.) In standard-def is a brief featurette about the English dubbing and a few trailers and TV spots are tossed in for good measure.


Parting Thoughts


Studio Ghibli is one of those companies that, so far, virtually can do no wrong. Almost everything they've touched has been excellent, both visually and in terms of stories, themes, and characterizations, and Whisper of the Heart is but another superlative example. A DVD Talk Collector Series title.



Stuart Galbraith IV is a Kyoto-based film historian whose work includes film history books, DVD and Blu-ray audio commentaries and special features. Visit Stuart's Cine Blogarama here.
---
C O N T E N T

---
V I D E O

---
A U D I O

---
E X T R A S

---
R E P L A Y

---
A D V I C E
DVD Talk Collector Series
---
E - M A I L
this review to a friend
Sponsored Links
Sponsored Links