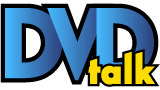 Night of the Grizzly, The
List Price: $24.95 [Buy now and save at Amazon]
---
Enjoyable, workmanlike family western. Olive Films, purveyor of all those fun Paramount library titles, has released The Night of the Grizzly, the 1966 western adventure from Paramount starring Clint "Man Mountain" Walker, Martha Hyer, Keenan Wynn, Leo Gordon, Jack Elam, Don Haggerty, and Nancy Kulp. A solid, G-rated suspenser, perfect for little kids and families, The Night of the Grizzly sports a fast-moving, often humorous script, beautiful Big Bear Valley, California scenery, and assured performances from a cast of skilled veterans. On a big plus side, Olive Films has managed to score a new, extended interview with star Clint Walker―a very welcome bonus on this okay-looking disc, and a major selling point for loyal fans of Walker and this fondly-remembered title.
"Big" Jim Cole (Clint Walker) has given up his gold lawman's badge of ten years to pick up stakes and move his family to Wyoming. Having inherited 650 acres of prime ranch land, Cole and his wife, Angela (Martha Hyer), now hope to lead a peaceful life with their children―teen son Charlie (Kevin Brodie), 4-year-old Gypsy (Victoria Paige Meyerink), and niece Meg (Candy Moore)―with Big Jim's former deputy, Sam Potts (Don Haggerty), along for the ride. Unfortunately, obstacles present themselves as soon as they arrive in the town of Hope, Wyoming. The ranch has a $675 dollar outstanding loan on it (almost all the money the Coles have), a loan neighboring rancher and bank owner Jed Curry (Keenan Wynn) hopes to foreclose on so he can buy the property himself. Curry's rambunctious sons, rowdy Tad (Ron Ely) and polite Cal (Sammy Jackson), don't make things any easier for Big Jim when he arrives, but they're nothing compared to Big Jim's two major problems: a murderous 1500 pound grizzly named Satan who can out-think any man, and bounty hunter and former friend Cass Dowdy (Leo Gordon), who's bent on making Big Jim pay for Dowdy's 2-year stint in jail.
A staple on afternoon movie shows when I was growing up, The Night of the Grizzly came about, according to Clint Walker's interview on this disc, when Walker, star of TV Western hit, Cheyenne, had to fulfill the second part of a two picture "play-or-play" contract with Paramount. Having already delivered the 1965 WWII action film, None But the Brave with Frank Sinatra, Walker preferred to film something for his second obligation, rather than just sitting back and collecting a paycheck. Having recently read a paperback account of world-class bowman Howard Hill's encounter with a savage grizzly who killed purely for sport, Walker took this kernel of an idea to former Cheyenne writer Warren Douglas (Torpedo Alley, Cry Vengeance, numerous episodic television series), with The Night of the Grizzly the final result. Released in April, 1966, The Night of the Grizzly turned out to be a surprise hit, scoring well with audiences (particularly in middle America), and earning generally favorable reviews from the critics (Walker states in his interview that it's his favorite film).
When it first unspools, despite that rather weak opening theme from composer Leith Stevens, you might think The Night of the Grizzly is going to be a typical 1960s live-action movie from Disney, as ridiculously handsome behemoth Walker leads his ridiculously cute family, complete with bull and cuddly shaggy dog, through a scenic, beautiful meadow. Further suggesting that Disneyesque tone, The Night of the Grizzly continues on rather humorously for an adventure western, with the comedy bits well-engineered by long-time pro, director Joseph Pevney (everything from Female on the Beach, Tammy and the Bachelor, and James Cagney's wonderful Man of a Thousand Faces, to numerous episodic TV stints, from The Munsters to Star Trek). The Cole clan get acquainted in the small town―Charlie has a scrap with some local boys; Sam gets swindled by the Curry boys when he's put on notice by amorous store owner Wilhelmina Peterson, and little Gypsy makes friends with lazy bum Hank―all to comedic (if a tad broad) effect, with the Disney feel complete when we see Wynn, one of live-action Disney's most memorable villains (The Absent-Minded Professor's Alonzo Hawk), show up and harmlessly bluster in his best fashion. Taking up quite a bit of screen time, these obvious yet effective comedy moments will appeal most to the small fry watching (the drunken rooster had my littlest girl on the floor), particularly any time little scene-stealer Victoria Paige Meyerink is on-screen with goggle-eyed Jack Elam. Meyerink is a natural, getting the movie's biggest laughs with her hilarious little line readings (her bit with Tarzan's Ely is priceless), with Elam quite amusing and sweet, too, when partnered up with this tiny charmer. Nancy Kulp, right at the height of her Beverly Hillbillies visibility, gets some yocks, too, doing a countrified Miss Hathaway, while Haggerty has a funny bit talking about pigs not being the cleanest animals...right before he shoots a line of tobacky juice. Again, all this comedy is probably why kids like myself took a particular shine to The Night of the Grizzly whenever it popped up on television.
As for The Night of the Grizzly's Western action, it's entirely respectable...if necessarily a bit low-key considering the movie's family focus. Some story elements are brought up and then abandoned, such as why Jim's niece is traveling with them (that's never explained), or the script setting up a bigger confrontation between Wynn and Walker than what pans out (introing the whole generational element of Wynn's grandpappy losing the land to Walker's grandpappy makes us think there's going to be a showdown between the two at some point...which never comes). However, those are minor points that we soon forget amid the chuckles and action. There's a nice fistfight with Walker and Ely, played mostly for laughs (The Night of the Grizzly is remarkably...good-natured for a movie about a killer grizzly), and a well-staged knife fight played straight with genuinely scary Leo Gordon. Walker, the very definition of "strapping" (listen to that wagon creak when he gets out of it, and of course, there's a bare-chested shot in there, too), is obviously good with the action scenes, but he's also quite sincere in his more dramatic moments, such as when he tells Hyer (a bit too arch and refined for a frontier woman) about why a man has to fight against his demons, in whatever form they take. Walker's size probably counted against him with studio heads as to the types of roles he was offered, and that's too bad, because he has a fine, understated quality to his work. Most kids would put The Night of the Grizzly's prime draw as the bear attacks, and they work just fine here...if you allow for context. Many of the attack scenes take place at night (or the finale, in a small, dark cave), and I would guess they were deliberately printed down almost too dark to help hide the obviously fake bear suit (as well as footage of a real bear that apparently was small and not imposing enough, according to Walker). The filmmakers compensate, however, by keeping most of the mauling off-camera, accompanied by scary sound effects and some realistically horrified screaming, which only heightens the fear, particularly for the little tykes in the audience. It's a simple, even primitive approach to suspense...but effective.
The DVD:
The Video:


The anamorphically-enhanced, 2.35:1 widescreen transfer for The Night of the Grizzly looks okay, with grain and some picture noise, and blacks that sometimes can't hold. Image is fairly sharp.


The Audio:


The English split mono audio track is actually quite good, with a loud, loud re-recording level and little hiss. No subtitles or closed-captions.


The Extras:


Very nice. Olive Films gives fans a 27-minute interview, dated 2012, with star Clint Walker, where he discusses the making of The Night of the Grizzly, as well as his start in show business and his thoughts on spirituality. Fans of the "The Great One," Mark Levin, already know how eloquent frequent guest Walker can be, but it's great to see him here, looking so well (at 85, he looks at least 20 years younger...and still strong enough to wrastle a bear). A thoughtful interview from a truly great star―and a nice coup for Olive Films.


Final Thoughts:


Perfect family entertainment. The Night of the Grizzly juggles humor and suspense quite well, giving the small fry out there (and their parents who despair today of finding acceptable family entertainment) a solid Western adventure, with equal parts laughs and scares. Clint Walker and the expert cast shine in this good-looking Western. I'm highly recommending The Night of the Grizzly.


---


Paul Mavis is an internationally published movie and television historian, a member of the Online Film Critics Society, and the author of The Espionage Filmography.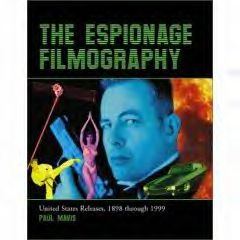 ---
C O N T E N T

---
V I D E O

---
A U D I O

---
E X T R A S

---
R E P L A Y

---
A D V I C E
Highly Recommended
---
E - M A I L
this review to a friend
Sponsored Links
Sponsored Links