Fan Favorites: The Best of Happy Days
List Price: $14.98 [Buy now and save at Amazon]
---
Every episode's a winner here...except maybe the Joanie/Potsie one (and even that one is kind of cute). CBS DVD and Paramount have released Fan Favorites: The Best of Happy Days, a single disc, 8-episode collection picked out by fans on a recent Facebook® poll. In its early seasons, ABC's sitcom classic Happy Days was one of the freshest, funniest efforts of the 1970s, and significantly, Fan Favorites: The Best of Happy Days doesn't feature anything past the third season (or 2 ½ seasons, if you want to be picky)―the long-running sitcom's golden period. Episodes featured here are All the Way, Fonzie Drops In, Haunted, Guess Who's Coming to Christmas, Richie's Flip Side, Fonzie Moves In, The Motorcycle, and They Call It Potsie Love. These are the same transfers used for the previous DVD releases, so double-dipping isn't necessary (no extras, either). A solid introduction to the series, though, for newcomers.
1950s America, at 565 North Clinton Drive, Milwaukee, Wisconsin. Hardware store owner Howard Cunningham (Tom Bosley) has the perfect suburban family: pretty, caring wife Marion (Marion Ross), athletic but slightly dim eldest son Chuck (Gavan O'Herlihy, Randolph Roberts), bright, sensitive middle son Richie (Ron Howard), and pint-sized mouthy daughter Joanie (Erin Moran). Richie's Jefferson High School friends include so-called "worldly" braggart Warren "Potsie" Weber (Anson Williams), and loud-mouthed class clown Ralph Malph (Donny Most). Hanging around the edges of Richie's circle of friends is mysterious drop-out/hood/garage mechanic Arthur "Fonzie/The Fonz" Fonzarelli (Henry Winkler), the epitome of 50s greaser cool, who hides a sensitive soul underneath all that black leather.
Way back in '07 (gulp), I reviewed the third season of Happy Days, so I'll try not to cover the same ground again (you can read that review here for more detailed background). Suffice it to say, no discussion of TV sitcoms from the 1970s would be complete without a look at one of that decade's biggest hits. If shows from that era like All in the Family and The Mary Tyler Moore Show seem to garner more critical respect today from "pop culture authors" (yeech), it's understandable that a bright, sunny, inconsequential, sometimes thoughtful―and always funny...at least in the first few seasons―sitcom like Happy Days would be given critical short-shrift. After all, to those writers, Happy Days wasn't "about" anything, and critics like their shows to be "about" things or they're considered fluff. Happy Days' remarkable longevity (10 seasons, most of them Nielsen winners) in the end probably didn't help its long-term critical reputation, either; anyone who grew up watching the first three or four years of the show had very little reason to catch those later, not especially funny or memorable seasons where Richie and Ralph were gone, where bad-boy Fonzie became even more of a square, and where largely insipid Joanie and Chachi ruled the roost.
That's why this Fan Favorites: The Best of Happy Days collection is so much fun: it takes us right back into the heart of the series at its absolute prime. No episode past the third season is used, and we get no Pinky Tuscadero or shark tanks or god help us Ted McGinley or Richie with a bad comb-over and a moustache, or Fonzie with a pot and a beard. Just clean-cut, sensitive Richie and his obnoxious friends Potsie and Ralph, and the sweet, lovely Cunningham family, the perfectly idealized 50s suburban family, and of course, the lean, suspicious, vaguely threatening Fonzie, before he's completely civilized out of all interest by the calming, soothing, conformist influences of the Cunninghams, the various do-gooder pressure groups who feared the character's influence on its young audience, and the ABC executives who listened. This is the Happy Days I liked the best when I was just a kid. The Happy Days that looked at nice-kid Richie trying to grow up and make sense of his life, comedically hampered by dumbasses Potsie and Ralph, and guided, albeit standoffishly, by incongruous "hoodlum" friend, Fonzie, just as much as by his bemused, gentle father, Howard. Once executive Fred Silverman and show creator/producer Garry Marshall saw how to exploit the Fonzie character for high-concept, bubble-gum ratings in 1975-1976, Happy Days would eventually degenerate into baggy pants burlesque: funny, yes...but increasingly insipid and cartoonish (when the writers made the rather remarkable choice to have Fonzie go blind once, I distinctly remember checking out from the series). The original heart of the show, however―wide-eyed, innocent 50s kid Richie Cunningham and outsider hood Fonzie forging an unexpected, often touching relationship―is best exemplified in these earlier efforts.
Sure, as a dedicated fan is want to do (myself especially), one can quibble about the selections made here. We all have our favorites, and we scratch our heads when we don't see them included in a compilation such as Fan Favorites: The Best of Happy Days. I would have liked to have seen episodes like The Deadly Dares, Give the Band a Hand (a great vehicle for Bosley, where Richie learns his father is no nice-guy pushover), Great Expectations (a terrific, touching episode where Richie almost breaks free from his safe world to travel with some beatniks), A Star is Bored (Winkler as Hamlet is priceless), The Not-Making of a President ("I like Ike...my bike likes Ike!"), The Howdy Doody Show, and of course, Fearless Fonzarelli (the show that probably sowed the seeds of the series' own doom...but undeniably fun, nonetheless), included here...but then it wouldn't be an eight-episode collection, would it?
What is included on Fan Favorites: The Best of Happy Days is quite fun, though, giving us a good mix of Richie/Fonzie-centered episodes. All the Way, co-written by Rob Reiner, has a good time poking fun at teen stereotypes (Ralph proudly showing off his hickey, Potsie bringing in a bra to help Richie practice taking it off, the assumption that delicious Kathy O'Dare is "easy" because she dated a sailor), along with one of my favorite moments in the whole series, when Howard wistfully realizes that all his children will be taller than him (Bosley was so good in these early seasons). Fonzie Drops In (or as I call it, The Death of Anson Williams as Co-Lead) beautifully sets up Winkler's mysterious, often sad first incarnation of the Fonz, before he morphed into a pop culture phenomenon. In the end, Fonzie rejects conformity and quits school again, and Richie isn't sure Fonzie won't beat him up for not cheating...but who can forget how sorry we felt for poor Fonzie when he smoothed out his crumpled test paper? Haunted is a solid laugh-getter ("You broke my cookie, you big ox!"), while Richie's Flip Side show what dicks Richie's friends could be―even Fonzie―when they feel the need to put him in his place. Fonzie Moves In shows Winkler absolutely flying on the high the live audience is giving the actors now that the show is shot three camera-style, while The Motorcycle has one of his best unhinged performances (his off-camera scream at the realization that his bike is ruined is one of the series' highlights). And last but not least, Guess Who's Coming For Christmas, certainly an episode every Happy Days fan can agree is one of the series' best, is a beautifully-crafted Christmas episode which encapsulates the Richie/Fonzie dynamic to perfection. Fonzie, the outsider, the loner, is too proud to admit he has no one at Christmas, and good-guy Richie, blessed with a loving family, helps him by bringing him home for Christmas Eve. A perfect blend of laughs and sentiment (Richie getting mugged by the robot Santa; poor, sad Fonzie heating up a can of ravioli on a hot plate in his dark garage), I don't think Happy Days ever got better than this sweet, tender episode.
The DVD:
The Video:
It looks like the same full-screen, 1.33:1 transfers were used for this compilation as for the individual season sets: okay color, a sharpish image, and little grain or noise. Not bad (but as always, Paramount warns of edits to picture and sound).
The Audio:
The Dolby Digital English split mono is acceptable, with minimal hiss and clean dialogue. English subtitles are available.
The Extras:
No extras for Fan Favorites: The Best of Happy Days.
Final Thoughts:
Sure you may have other ones you wanted included here...but all eight are taken from the show's best, early seasons. Fan Favorites: The Best of Happy Days is a fun re-introduction to the classic 70s sitcom, highlighting the heart of the show―good-kid Richie and his hoodlum friend, Fonzie―before it descended into bubblegum hysterics. For newcomers to the show, and anyone who may not want to buy the full seasons, I'm highly recommending Fan Favorites: The Best of Happy Days.
---
Paul Mavis is an internationally published film and television historian, a member of the Online Film Critics Society, and the author of The Espionage Filmography.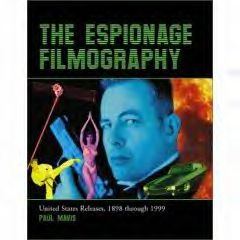 ---
C O N T E N T

---
V I D E O

---
A U D I O

---
E X T R A S

---
R E P L A Y

---
A D V I C E
Highly Recommended
---
E - M A I L
this review to a friend
Sponsored Links
Sponsored Links