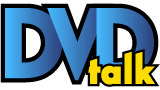 Mannix: The Seventh Season
List Price: $49.99 [Buy now and save at Amazon]
---
"I'll bet people shoot at you all the time."


"Now and then."
Kick-ass, action-packed penultimate season for Joe "Please Beat the Living Sh*t Out of Me" Mannix. CBS DVD and Paramount have released Mannix: The Seventh Season, a six-disc, 24-episode collection of the long-running, now iconic CBS detective show's 1973-1974 season. Okay, sure: some of the plot lines seem a little familiar by this point in the series (how many times is he going to get stranded in the desert?)...but so what? Armenian-American god Mike "Touch" Connors shows no signs of fading in the stretch, and as one of Desilu's last series, production credits are first-class, as expected. Superior 70s entertainment. No extras for these good looking transfers.
As I wrote in my previous reviews, for the uninitiated in the world of Joe Mannix, West Los Angeles private investigator and human punching bag, a brief run-down of Mannix's set-up is in order. Having dumped the chilly confines of the MCA-like Intertect Agency six years before for his own home base of operations, private detective Joe Mannix (Mike Connors) pads down the stairs from his second floor apartment/office at 17 Paseo Verde, and accepts the always-waiting first cup of coffee of the day from his pretty secretary, appropriately monikered, Peggy Fair (lovely, husky-voiced Gail Fisher). "Regular Joe" Mannix, operating with that easy air of a man who may have received one too many cracks to the skull, slips on his regulation Dacron polyester sports coat or windbreaker, and calmly awaits his first beating of the day. In between assorted batteries on his person, Joe finds time to entertain clients in his appropriately macho Spanish-themed office, track down suspects in his brand new gold 1974 Dodge Challenger 360 Coupe hardtop (what...no convertible???), complete with handy Motorola telephone (not a CB, but a real phone, complete with a clunky handle receiver: telephone number KG6-21-14), make time with any number of gorgeous women, verbally spar with either police Lieutenant Art Malcolm (Ward Wood) or Lieutenant Adam Tobias (Robert Reed, in an infrequent supporting role), and either beat or get beaten by apparently every known felon in the greater Los Angeles County area. Mannix always solves the case, and fees are only seldom paid―if ever. Oh, and if you need to contact Mannix, and he's not in his office, and his car phone isn't answering...try the Los Angeles County Hospital.
I've written reviews for the past four seasons of Mannix (please click here to read those), and since stylistically (as always) this seventh season differs not at all from previous outings (the producers stay remarkably consistent with the "Mannix formula"), I'm not going to go over the same ground again here. After all...who's out there reading these old TV reviews, anyway? Is it all the Pendleton shirts-and-sandals kids who drive around in their hot rods listening to their "hey, baby!" jazz music, hanging out at the malt shop discussing Archer and Justified? Is it the young, crew-cutted technocrats with their slide rulers and rocket fuel tabulating machines, arguing over Tosh.0? Is it that college girl on summer break down the street who knows exactly what she's doing to all the guys in the neighborhood when she keeps insisting on washing her new Camero in her string bikini? Hell, no; they wouldn't know Joe Mannix if he slammed into them with his customized Challenger 360.
No, Mannix the show, Mannix the gestalt, Mannix the lifestyle, is strictly for the over 35-set who grew up with aerials on their roofs, nylon underwear, metal lunchboxes, and only three TV networks. We already know what Mannix is all about. It's about TV's vision of the American "good life" in whacked-out, sun-bleached SoCal, circa 1974: Motor City muscle cars smashing into each other with abandon; weekend fishing trips that inevitably lead to assassination attempts; polyester sports jackets strong enough to deflect a .38 caliber bullet; women―beautiful women―who are attracted to macho Armenian musk like moths to a flame; old Army/college/casual acquaintance/passers-by on the street, all of whom bear a psychotic, violent grudge against Joe, and of course, vicious daily assaults, perpetrated year after year upon the unyielding body of Joe Mannix―assaults that would cripple a normal man inside a week. That's what Mannix is all about, kids. The particulars of the plots are merely distractions.
Fun distractions, though, and despite this being the seventh year for the series, the Mannix production team puts over its stories with a polished verve and moxie that's always gratifying. The more straight-ahead mysteries are typically quite entertaining, designed and crafted at the pro level we expect by now from the series. A World Without Sundays (great title) opens with a perplexing little scenario―why isn't retired quarterback Peter Haskall upset that his girl Tiffany Bolling has disappeared from his out-of-gas Ferrari?―and builds nicely to a satisfying conclusion. Sing a Song of Murder and A Rage to Kill both give the "multiple suspect subplots" format a good workout, with opera singer Nancy Kovack (she's the sexiest opera singer I've ever seen...) making Joe fall in love with her in the former (he'll just leave you in the morning, honey...), and Deliverance's Bill McKinney hamming it up delightfully in the latter. Cry Danger has the absolutely delicious Diana Muldaur (jesus I was crazy about her strange, detached eroticism when I was a kid) and some terrific San Francisco location work as big bonuses to this solid mystery that has an admirable tone of threat to it. Check out 70s swinger Joe describe his casual affair with Muldaur without a hint of self-reproach ("No rings, no strings," says self-satisfied Mannix), before he becomes the Human Fly at the Presidio, taking off his overcoat but not his sports jacket (quelle horror!) to scramble down a long, long, rope.
All the Dead Were Strangers (another great title) has a fun 70s disaster movie backdrop (just how many plane crashes are there in this season?) that supports a fun Christie-like whodunit, with a good cast including Donald Moffat, Anthony Zerbe (chewing the scenery, as I expected...and wanted), and one of my all-time favorites, Woodrow Parfrey (that guy could do no wrong). Mask For a Charade not only features an epic partnering of two of the best heads of hair in TV history―Mike Connors and Claude Akins―it features a beautifully-constructed, twisty mystery that will keep you guessing, a fun little musical interlude (directed by Sutton Roley) where Marj Dusay lip-synchs the theme from Love Story...along with some surprising moments for the Mannix character, including his ignoring the letter of the law to let a friend off the hook (something Joe almost never does). The Deadly Madonna was a particularly entertaining, behind-the-scenes Hollywood murder mystery with a superlative cast of camp queens, including the marvelous Anne Baxter as a maybe-crazy star actress, Walter Brooke as a top director-turned-Skid Row bum, salty little Ned Glass as a movie collector, and the delightfully unctuous Leonard Stone as an imperious gossip columnist. And both The Dark Hours and The Ragged Edge (featuring a seriously good-looking Linda Evans) open with twists that we know are phony―Joe is killed (!) and Joe's a...heroin junkie (!!!)―but which are fun precisely because they are so obviously phony (in the former, I like it when Joe deals on an equal level with the underworld, where's he's respected and even feared, and in the latter, Connors does himself proud as a jonesing junkie; that's a nice bit of acting...and check out that drug deal conducted in...the Brady Bunch house!!)).
You can count on at least one beating or shoot-out in even in the most conventional "parlor room" mystery that might show up on Mannix, but the straight action plot is also a series' standard, and this seventh season is no exception. The Gang's All Here finds a mortally wounded Joe wandering the Paramount "city street" backlot, chased by gang members bent on upping their cred by icing the town's most famous private dick (I hit the floor when the episode opens up with Joe zapping a former gang member and then calmly expecting to walk away from the crime scene: "You'll get my report on Monday" TV is so wickedly fake and surreal). Climb a Deadly Mountain plays like a perfect little "B" actioner, with Joe crash-landing in the mountains (injured in the exact same spot as always: that by-now Betty Spaghetti bendy arm) and striking up an uneasy alliance with innocent ex-con Greg Morris. The action never lets up in this fairly tense outing. Silent Target, directed by old pro Arnold Laven, is even better: Joe, on a fishing trip (again?) is stranded out in the desert (again??) when he comes upon this isolated ranch that serves as a rest stop for professional killers (how cool is that?). The tone of the piece is off-putting right from the start, with Joe arriving poolside at the strange house (complete with hookers in bikinis), with everyone, men and women, eyeing him coolly in what disturbingly feels like the beginnings of your typical 70s porno flick (Hey, stranger...let's get those clothes off you!"). Even better is the cast, including Barbara Luna, John Hillerman, and a young Frank Langella as one of Mannix's coolest foes; he's terrific here as the laser-sharp, remorseless killer.
And of course, no Mannix season would be complete without at least one Bad Day at Black Rock rip-off; for this seventh season, we get two: Desert Run and A Way to Dusty Death (sensational title). Desert Run has Joe arriving at a deserted mining town, stirring up trouble with the "colorful" locals like Jeanette Nolan, John Doucette, Kenneth Tobey, and Ford Rainey who don't want no city feller pokin' around in thar affairs...particularly when a big bag of loot is "thar affair." A Way to Dusty Death can be viewed as a near "perfect" example of the Mannix formula, technique, and even mystique: it has almost every prerequisite for the ideal Mannix outing. Directed by the series' best helmer, Sutton Roley, this B.D.A.B.R. episode begins with Joe being welcomed into town by a pack of cycle animals ("Am I at the drive-in?" you might wonder at this point) before he's pressured by fake-friendly, sinister small-town sheriff Howard Duff (be honest: don't you want to be that kind of small town sheriff?). Soon, Joe makes his way over to old flame Janis Paige's titty bar (thanks to the wonders of DVD, now you can freeze-frame the go-go dancer who drove your old man wild and discover...she ain't really naked), where he single-handedly zaps five (count 'em, five) punks in Roley's very best imitation Peckinpah slo-mo style. At one point, they even try and blow up Mannix in his car (how he doesn't even receive a blister is beyond me...unless you factor in that Armenian asbestos hair of his...), before he solves this completely satisfying example of the Mannix aesthetic. When a fan thinks of a series like Mannix, A Way to Dusty Death is as good as any single episode that sums up the pleasures of this high-gloss, high-entertainment series.
Too bad the CBS suits kept squelching the show. Was it because production costs were rising (the longer any show goes on, the more it costs, due to increasing salaries)? Was it because at seven seasons, Mannix just plain wore out its welcome? Hard to say...but leaving Mannix on Sunday nights at 8:30pm was a mistake that even a junior network programmer like myself saw back in 1973-1974. Ditching their disastrous sitcom-oriented line-up from the previous season (only M*A*S*H survived), CBS went back to mystery for Mannix's lead-in and lead-out, scoring one success (Buddy Ebsen's beloved Barnaby Jones was a big, bit hit at 10:00pm, scoring 18th for the year) and one big miss with lead-in, The New Adventures of Perry Mason, starring Monte Markham (anytime you have to label something "the new adventures of," you've got troubles; it was gone by January). While Barnaby Jones's 9:30pm slot benefited from parents and couples finally settling in for the night, as well as viewers who checked out the first hour of The ABC Sunday Night Movie or The NBC Sunday Mystery Movie and found them wanting (bet it was Hec Ramsey playing...), Mannix had no such luck and suffered accordingly: it continued to drop further out of the Nielsen Top Thirty. Only the charismatic pull of bald-headed Greek god Telly Savalas as Mannix's new lead-in next year would momentarily save Joe's ass, bringing him back to ratings' glory...until the suits said enough is enough.
Here are the 24 episodes of Mannix: The Seventh Season, as described on the inside DVD cover:
DISC ONE
The Girl In The Polka Dot Dress


When a clairvoyant's vision of a woman in danger actually comes true, Mannix tries to figure out if he's a fraud or can help prevent a future murder.






A Way To Dusty Death


Mannix's search for a friend's missing son takes him to a small town, which seems to be home to a cover-up involving the police chief and locals.






Climb A Deadly Mountain


After his plane crashes, Mannix is rescued by an escaped con on the run. But his life is still endangered by guards who want the prisoner―and anyone he talks to―dead.






Little Girl Lost


When a newspaper columnist is shot dead in front of his young daughter, Mannix thinks it's related to a story the reporter was about to print. Now, he must follow the trail of clues to find the truth.






DISC TWO
The Gang's All Here


Mannix's bold takedown of a former gang leader garners him unwanted attention from the gang itself. In order to send a message to their rivals, and prove their dominance over the neighborhood, they plot to execute Mannix.






Desert Run


When pilot Mark Slocum goes missing, his wife begs Mannix to look for him. But when his initial findings uncover two Mrs. Slocums, Mannix intensifies his search to get to the bottom of this mystery.






Silent Target


Plans for a relaxing fishing trip take a dangerous turn when Mannix's car trouble leads him to a house full of professional hit men.






A World Without Sundays


A mobster's girlfriend and a retired football star are somehow entangled in the murder of the young woman's roommate. Now, Mannix tries to connect the lethal dots from Las Vegas to Los Angeles.




DISC THREE
Sing A Song Of Murder


An opera singer braves multiple threats against her life. An ex-lover, an ambitious understudy, a jealous rival...Mannix sifts through the possible suspects, as he fights an attraction to the beautiful soprano.






Search In The Dark


A collection of stolen jewels is the key to an assault on a young woman. If Mannix finds the jewels, he'll find the culprit.








The Deadly Madonna


A legendary actress about to make her on-screen comeback claims a masked man tried to kill her. Now, Mannix must determine if it was a legitimate murder attempt, or a figment of the troubled star's imagination.






Cry Danger


In San Francisco, Mannix is kidnapped at the airport after running into an ex-flame. It appears his brief contact with her inadvertently entangled him with a gang of smugglers.







DISC FOUR
All The Dead Were Strangers


Mannix investigates why the survivors of a plane crash have suddenly become targets for murder.






Race Against Time (Part I)


A Latin American revolutionary in a dictatorship needs a life-saving heart operation. Mannix's job is to get a renowned heart surgeon into the country for the surgery―and back out alive.






Race Against Time (Part II)


In Latin America, Mannix and a world-renowned surgeon make the government's "Most Wanted" list as they attempt to save the life of a prominent political rebel.






The Dark Hours


Left for dead, Mannix barely survives a murder attempt. As he fights for life, he struggles to remember the events that led to being shot with his own gun.






DISC FIVE
A Night Full Of Darkness


Lt. Malcolm's investigation of a mob boss may have sparked the assault that killed his bride on their wedding day. Now, Mannix makes it his mission to find the killer.






Walk A Double Line


In a seemingly open-and-shut case of murder, an injured gunman goes on the run. The gunman's wife believes he is innocent, and implores Mannix to find the man before the police do.






The Girl From Nowhere


Mannix is determined to find the identity of an unknown little girl who was the victim of murder.




A Rage To Kill


After a psychiatrist's alleged suicide, his lover suspects foul play. Seems the doctor had written a book centered around three of his patients...sociopaths all capable of murder.






DISC SIX
Mask For A Charade


An eyewitness identifies Sergeant Reardon in the murder of a loan shark. To clear his name, the sergeant turns to his friend Mannix.






A Question of Murder


When a young boy's boxing hero is killed by a hit-and-run driver, his dying words name the killer. Now, the kid asks Mannix to prove that it was murder.






Trap For A Pigeon


A lawyer who represents a mobster asks for Mannix to retrieve a stolen briefcase that he claims contains evidence proving his client's innocence. But what it really contains is money to bribe a witness.






The Ragged Edge


To bust a drug ring and expose corruption on the police force, Mannix goes deep undercover as a heroin addict.



The DVD:
The Video:


As with all the previous Mannix seasons, a solid presentation. The full-screen, 1.33:1 transfers look quite good, with saturated colors (a few scenes here and there looked a little washed out, but they were isolated), with minimal grain, some scratches here and there, and a sharpish picture. A typical Paramount vintage television release (i.e.: quite good in the video department).


The Audio:


The Dolby Digital English mono audio track is big and fat, and all dialogue is clearly heard. English subtitles are available.


The Extras:


No extras for Mannix: The Seventh Season.


Final Thoughts:


Another solid season from this veteran detective series. Sure I'm bummed there's only going to be one more season coming up...but eight seasons of vicious beatings, shootings, plane crashes, desert walkabouts, weekend fishing trips, and cliff-diving cars is probably more than anyone involved expected. Good outings in this seventh season, including some series bests (A Way to Dusty Death is top Mannix fun), with Joe "If You Shoot Me, Do I Not Bleed...and Then Heal Incredibly Fast?" Mannix still a perfect male fantasy figure of macho independence and action. I'm highly, highly recommending Mannix: The Seventh Season.


---


Paul Mavis is an internationally published movie and television historian, a member of the Online Film Critics Society, and the author of The Espionage Filmography.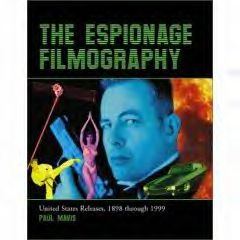 ---
C O N T E N T

---
V I D E O

---
A U D I O

---
E X T R A S

---
R E P L A Y

---
A D V I C E
Highly Recommended
---
E - M A I L
this review to a friend
Sponsored Links
Sponsored Links