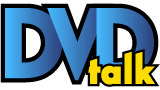 List Price: $19.98 [Buy now and save at Amazon]
---
"You ain't no soul! You ain't nothing!"


"I'm the sheriff. Not the white sheriff. Not the black sheriff. Not the soul sheriff, but the sheriff. That's it!"
...mild...mild...mild.... Warner Bros.' terrific M.OD. (manufactured on demand) program of library and hard-to-find cult items, the Archive Collection, has released ...tick...tick...tick..., the 1970 race drama from Metro-Goldwyn-Mayer, starring Jim Brown, George Kennedy, Fredric March, Lynn Carlin, Don Stroud, Janet MacLachlan, Richard Elkins, and Clifton James. A curiously detached (and structurally compromised) movie, considering its potentially explosive storyline, G-rated ...tick...tick...tick... is always watchable...but most of the time it seems more Disney than Dixie. An original TV trailer is included in this sharp, good-looking widescreen transfer.
The deep, deep South, where it's hot enough to fry an egg on the sidewalks of the backwater town where Sheriff John Little (George Kennedy) is moving through his last day in office. With the aid of get-out-the-vote Northern civil rights workers, Jimmy Price (Jim Brown) is the new sheriff-elect, and a lot of the white folks of the town ain't happy about that particular development at all. Café owner Junior (Dub Taylor), redneck H.C. Tolbert (Anthony James) and grungy deputy Bengy Springer (Don Stroud) are most vocal about this new development, while quiet, watchful Klansman D.J. Rankin (Clifton James) keeps his own council. Long-time lawman Little is stoic about the election results, but he's hurt, too, by the town's rejection of him, and more than a little at sea with how he's going to move on in the world. Pragmatic, paternalistic mayor Jeff Parks (Fredric March) just wants to keep the peace...and keep out federal troops in case there's a riot. Price wants to be a good sheriff to the town―if the town will let him―but he's under no illusions it will be easy, while his wife, Mary (Janet MacLachlan), is angry and scared he'll wind up dead. When a drunken good 'ol boy from a neighboring county, John Braddock (Bob Random), smashes into another car and kills a little girl, arresting officer Price realizes the town may be headed for a riot, when Braddock's powerful, racist father (Karl Swenson) threatens to invade the town to bust out his son.
I don't think I've seen ...tick...tick...tick... since I caught it at the drive-in when I was a little kid. Flashes of it stayed in my mind, but curiously, I remembered this exceedingly tame drama as more violent than it played when I reviewed this disc (I guess it's tough to deliver a hard-hitting racial drama when the finished movie earns the same G-rating as that year's Airport). Maybe some violence―or better yet some characterizations and story points that aren't so predictable―might have helped. ...tick...tick...tick...'s biggest problem is a feeling that it begins after all the good stuff in the story has already happened: the contentious election, with all its political and sociological maneuverings and compromises and conflicts, is long over. The movie opens on Kennedy's last day as sheriff, but he and the sullen townspeople are already resigned to having a new black lawman. Catcalls to Kennedy from drive-by yokels, and silent glares towards Brown from the whites in town, with some mild vandalism committed on his car, are about as nasty as it gets in ...tick...tick...tick... (indeed, the movie's three most vocal racists address their complaints to Kennedy, not Brown), until one of Brown's deputy is beaten up...and even then he doesn't die. ...tick...tick...tick... wants to pretend it's a movie about big issues, wrapped up in a slick, action-packed package, but what shows up comes over as hesitant and vague.
...tick...tick...tick... is relatively fair in its depiction of Southern racism, with Brown all too aware that an arbitrary "high wall" was built generations ago separating whites and blacks, and that prejudice and fear and suspicion operate on both sides. The movie could have made more of patronizing Kennedy's liberal do-gooding backfiring on him, just as the script seems to sidestep really going after paternalistic March and his cagey fence-sitting now that the inevitable has happened in his town: blacks will be a political force from now on. ...tick...tick...tick... doesn't spare blacks, either, in its limp slaps at racism. Bernie Casey has a small part where he applies for Brown's deputy position, only to give "payback" to the whites in town (a notion the fair, "the law knows no color" Brown rejects immediately), before he's I.D.ed as a rapist (this throwaway, barely-there subplot is atrociously bungled by scripter James Lee Barrett...or perhaps by the editor in post). When Brown goes after Casey, director Nelson shows how the black townspeople turn against Brown just as the whites did, this time based on the color of the suspect's skin (Casey's mother calls Brown a "white man's nigger" when he comes to arrest Casey). But none of these racial contretemps feel genuine or complex; they're hackneyed and clichéd and obvious, and they're delivered with such a limp hand by director Ralph Nelson, you begin to think you're watching play-it-safe network television and not a supposedly edgy big-screen drama (as a director, Nelson was all over the place, coming up with entertaining mainstream movies like Lilies of the Field, Duel at Diablo and Charly, a genuine cult classic like Soldier in the Rain...and utter garbage like Father Goose and the execrable Soldier Blue).
The rest of ...tick...tick...tick... then seems to promise a fairly standard Western wrap-up, with the twist of racism thrown in for spice―a new sheriff in town who has to go it alone against a hostile populace―only to unnecessarily prolong the build-up until a hasty conclusion is thrown out there (and it's a big stretch, too, to buy). Brown and Kennedy don't really spar as much as circle each other during this long, flabby middle section (further robbing the movie of much-needed tension), with Kennedy making the mistake of trying to "help" Brown by not letting go of his sheriff's duties, and Brown making the mistake of not asking for Kennedy's help when he really needs it (the whole movie suffers from this even-steven, wishy-washy feeling). Just when you think the movie is going to kick into some higher gear, when news comes that racist Karl Swenson is headin' to Brown's county to get his boy outta jail (using Fords and Chevys instead of a posse of horses), we're given SPOILERS an ending that may warm your heart...while you're scratchin' your head: the town's Klan leader, Clifton James, throws in with Brown. Why that rather remarkable event happens is anybody's guess, because the movie sure doesn't give us a clue. Maybe James respects Brown for his handling of the little girl getting killed on the highway (which Nelson undercuts with a completely bizarre comedy chase as Brown runs down child-killer Random), but again, that's a guess, with James' positively inscrutable character offering not so much a transformation of his racist soul for the viewers' feel-good happy ending, but rather a conveniently dopey deus ex machina contrivance for James Lee Barrett's stuck script (you could even say that ending undercuts the movie's own message: the whites come help Brown not out of "brotherhood," as the title tune warbles, but merely to keep another county's citizens from messin' around in their own business).
The only real bright spot in ...tick...tick...tick... is Fredric March in his next-to-last screen role. Full of sly piss and vinegar (he's more animated about squirrels stealing his pecans than the town exploding into violence), he suggests a whole lot more than the script will give him in his role as the wily mayor who allows blacks to have a say in their town...as long as it keeps federal troops out of his backyard. As for Kennedy (who would bounce back with Airport following a disappointing string of bigger-budgeted films designed to capitalize on his Best Supporting Oscar® win for Cool Hand Luke), one can only assume his perpetual look of petulant irregularity is a reflection of his dismay at playing second fiddle to Brown in a cut-rate In the Heat of the Night knock-off. Brown on the other hand was just about at the apex of his big studio, bigger-budget career with ...tick...tick...tick.... After making a big impression in high profile hits like The Dirty Dozen, Dark of the Sun, and Ice Station Zebra, headlining his own less-than-stellar b.o. films like Kenner, The Split, 100 Rifles, and El Condor would eventually lead him into flat-out exploitation fare like Slaughter, Black Gunn, The Slams, and I Escaped from Devil's Island. As for ...tick...tick...tick..., he's certainly sincere enough in his efforts to play it cool as a fair-minded cop, but since the whole point of the movie seems to be aimed at stifling his rugged physicality, there's not much he can do here beside quietly emote...and he's not given all that much to emote with, either, considering the stilted script and the lackadaisical direction. After tallying up ...tick...tick...tick...'s anemic grosses and dismissive reviews, maybe Brown would have been better off co-starring with Kennedy in Airport....
The DVD:
The Video:


...tick...tick...tick... is presented in a sparkling 2.40:1 anamorphically-enhanced widescreen transfer. Colors are bright and sparkling, print damage is minimal, and no compression issues to speak of here.


The Audio:


The Dolby Digital English split mono audio track is quite clean, too, with little or no hiss, and clean dialogue. No subtitles or closed-captions available.


The Extras:


A full-frame original TV spot for ...tick...tick...tick... is included here.


Final Thoughts:


Watchable...but cliched and rather obvious, too. Somehow I remember ...tick...tick...tick... as being far more exciting and hard-hitting than it plays today: maybe it was to a five-year-old in 1970. Now, though, ...tick...tick...tick... seems exceedingly safe and tame, with a hands-off approach to its racial subtext that's mirrored in its curiously detached way around its police-actioner framework. Kennedy looks bored, Brown is trying hard with little at his disposal, and delightful Fredric March steals every scene he's in. A rental is best for ...tick...tick...tick....


---


Paul Mavis is an internationally published film and television historian, a member of the Online Film Critics Society, and the author of The Espionage Filmography.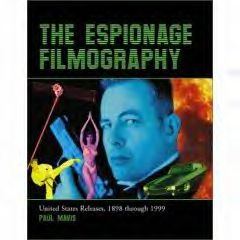 Sponsored Links
Sponsored Links