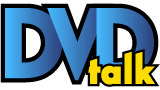 List Price: $19.95 [Buy now and save at Amazon]
---
The Movie:
Directed by Fred Zinneman and released to theaters in 1952, High Noon is set in Hadleyville, New Mexico and tells the story of Marshal Will Kane (Gary Cooper) who we meet just as he is about to marry his fiancé, Amy (Grace Kelly). As Amy is a devout Quaker, Will's marriage to her means that he'll soon be handing in his six shooters and his badge in favor of a more peaceful life but these plans soon change when three men come into town on behalf of a crook named Frank Miller (Ian MacDonald) who Will sent to jail some time ago. He didn't realize until know that Miller has been pardoned and that he and his cronies intend to pay Will back just as soon as Miller gets in on the train arriving at noon.
Though he initially wants to run off and live happily ever after with Amy, Will knows that if he doesn't deal with this problem now that the threat of Miller's vengeance will loom large over not only his own life but his family's as well. On top of that, with his replacement not due in town until the next day, he doesn't feel right about leaving the townspeople on their own with a killer in their midst. Despite the protests of everyone around him, Will decides it's time to take a stand and deal with this problem for good, even if he has to do so alone.
There's a lot to like about High Noon, from the somewhat claustrophobic atmosphere to the tension that mounts as that noon train draws ever close. It's a well made film on a technical level, it's very nicely shot and it's incredibly well paced and as such it does a great job of pulling us into this unique scenario in which our protagonist finds himself having to deal with on the most inconvenient of days. Gary Cooper makes the perfect leading man here and he deserved to take home the Oscar he won for his performance in this picture. He plays Will with a very human sense of nobility and while he is brave and believes in justice the way the best cowboys do, so too is he capable of hesitation, fear and trepidation. Despite the odds being very much against him, however, he takes a stand for what he believes in, which makes the film an interesting allegory when you consider the communist blacklisting that was going on in Hollywood around the time that the movie was made.
Aside from Cooper, however, the rest of the cast are also impressive. MacDonald is great as the main villain and Grace Kelly is lovely as Will's bride to be but be on the lookout for some solid supporting work from the likes of Lloyd Bridges, Otto Kruger, Lon Chaney Jr. and a young Lee Van Cleef, all of whom add their own inimitable screen presence to the movie.
All of this is set to a very memorable score by composer Dimitri Tiomkin (who also took home an Oscar for his work on this picture, as did Tex Ritter who sings the memorable song used in the film) that does a great job of setting the mood, punctuating the action and ramping up the tension. The music, coupled with the constant tendency to cut to a shot with a clock prominently displayed helps keep the fact that time is very quickly running out for our hero at the forefront of our consciousness as we watch the movie. It all builds up to a remarkable finale, the kind that literally goes down in the history books (or at least the film history books). The shoot out we know is coming is a good one, but it's not all violence for the sake of violence and there is a point to all of it made quite clear by the time that the end credits hit. The editing ensures that the film plays out not quite in real time but damn close to it - a clever trick to help hammer home the urgency of the situation and a technique that definitely works in the film's favor. For its time, High Noon was a very atypical western and it was criticized for not giving audiences what they expected - time, however, has been very kind to the picture and we now see its influence and importance recognized throughout the film industry.
The DVD:

Video:


Olive Films' 1.35.1 fullframe transfer on this DVD looks very good. Detail is strong, there are no issues with anything but the most minute instances of print damage, and contrast looks nice as well. Black levels are pretty solid and the black and white image shows good depth and clarity for a film of its age. There's a little bit of aliasing here and there but otherwise no authoring issues and the transfer is free of compression artifacts and edge enhancement.
Sound:
The English language Dolby Digital Mono track on the disc is fine, but it won't blow you away. The limitations of the source material are noticeable throughout the movie and while nothing sounds particularly flat, the mix is on the simple side as you would no doubt expect it to be. Dialogue is easy to follow and understand and there are no problems with hiss or distortion. The score doesn't sound quite as powerful as you might hope it would but it still comes through rather well here.
Extras:
While this release trumps most of Olive Films' output in the extras department, it's still on the bare side - but we do get a twenty-two minute featurette entitled The Making Of High Noon which interviews Stanley Kramer, Fred Zinnemann, Lloyd Bridges, cinematographer Floyd Crosby's son David and Tex Ritters's son John. Leonard Maltin hosts and it's interesting enough but sadly, that's it aside from the film's theatrical trailer, menus and chapter stops. The commentary and other extras from previous DVD releases have not been carried over to this disc, which is a decision bound to irk diehard fans of the film.
Final Thoughts:
High Noon is widely regarded as a classic for all the right reasons - it's superbly directed, impeccably acted and its influence can be seen spreading far and wide. Olive Films' release in time for the film's sixtieth anniversary is a good one, offering up a great transfer and decent audio, but not surprisingly given the studio's model, it falls short in the extras department. Overall, however, this is a strong release and comes highly recommended.
Ian lives in NYC with his wife where he writes for DVD Talk, runs Rock! Shock! Pop!. He likes NYC a lot, even if it is expensive and loud.
---
C O N T E N T

---
V I D E O

---
A U D I O

---
E X T R A S

---
R E P L A Y

---
A D V I C E
Highly Recommended
---
E - M A I L
this review to a friend
Sponsored Links
Sponsored Links