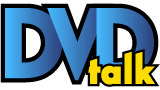 List Price: $24.95 [Buy now and save at Amazon]
---
A good Catholic girl's idea of 9 ½ Weeks. Olive Films, which has the rights to all those cool Paramount library titles, has released Fire with Fire, the 1986 music video teen romance...starring 24-year-old Virginia Madsen and 25-year-old Craig Sheffer. Directed by Duncan Gibbins, Fire with Fire may have given the steamy whim-whams to a few teen girls who caught this later on cable (...since it tanked at the box office), but you're really going to have to be a dedicated 80s pop/junk/music video/crappy teen romance movie aficionado to want to rent this now. No extras for this fairly good-looking transfer.
This Side of Hell Youth Honor Camp and Pretty Boy Depot, the Pacific Northwest, circa 1986. "New meat" inmate Joe Fisk (Craig Sheffer) is gonna get taught a lesson. He's gonna get taught a lesson real good on how not to be so pretty. He's gonna get taught a lesson real good on how not to be so rebellious. And that lesson is gonna get taught by TSOHYHC/PBD's warden, Mr. Duchard: the "Boss" (Jon Polito). You see, the "Boss" don't like rebellious, pretty boys...or maybe he likes them a whole lot, because he's always shoving that shotgun of his in their mouths and threatening to blow them away. Anyways, he's gonna make Joe pay for being so gorgeous by having him play "rabbit" in a game all honor camps situated out in the middle of nowhere play: the "Chase the Rabbit in the Woods as All the Boys Scatter in Different Directions, Making it Very Easy for Them to Escape" game. Doubling back and taking a shortcut, Joe has a vision: beautiful Lisa Taylor (Virginia Madsen), dressed as Shakespeare's Ophelia, begowned and floating on top of a limpid pool, staring right back at him.
You see, Lisa―who apparently has never heard of water moccasins, snapping turtles, crawfish, or 57 varieties of urinary tract parasites―is lying on a blow-up mattress in that fetid pond so she can take a picture of herself as Ophelia, just like the painting hanging in the hall at her school: the Immaculate Heart School for Girls Who Wear Uniforms But Not In That Sexy Way You Wished They Did Because They're Mostly Kids and Not 25-Year-Old Hot Models Who Look Great in Too-Small Catholic Girl School Uniforms school...which just happens to be down the hill from TSOHYHC/PBD. Well, needless to say, Lisa likes what she saw―she likes what she saw real bad. And so did Joe. He liked what he saw and he's thinking about it real hard. So Lisa devises a plan: guilt her Life Skills nun, Sister Marie (Jean Smart), into having IHSFGWWUBNITSWYWTDBTMKAN25YOHMWLGITSCGSU throw a dance for the TSOHYHC/PBD boys under the guise of "helping" these horny, wayward studs with zero impulse control skills. After padlocking the riding stables and hiding the pummel horses, the nuns decide this is a sensible idea and before you know it, the good girls of IHSFGWWUBNITSWYWTDBTMKAN25YOHMWLGITSCGSU are getting down on the dance floor with the bad boys of TSOHYHC/PBD. There's only one small problem...Lisa and Joe. They're in love, and nobody―not the penguins, not the latent homosexual guards, not the fuzz, not the pummel horses―is gonna keep their heaving, volcanic, hormonal bodies apart. Nobody.
Jesus, if only Fire with Fire was that good. Unfortunately, it's an exceedingly tame, unimaginative simp of a teen music video movie, lacking either the perceptive writing and sensitive direction necessary to make a tender, meaningful love story, or the uninhibited, dirty, sexual heat necessary to make a suitably horny ode to cheap teen fumblings. Fire with Fire avoids both those valid courses, putt-puttering instead down the middle with a lackluster, TV-movie action pic/romance hybrid that couldn't get a PG-13 rating stiff if it tried. Considering the basic framework, it's remarkable how unsatisfying the results are here from strictly a genre standpoint. For some unknown reason, scriptwriters Bill Phillips (Christine, the Burt Reynolds bomb Physical Evidence...and then a whole lot of TV), Warren Skaaren (Beverly Hills Cop II, Beetlejuice, Batman), Paul Boorstin and Sharon Boorstin (lots of TV, like Hart to Hart and Hotel) largely avoid exploring in detail what should be Fire with Fire main concern: forbidden teen love with dangerous, combustible, mismatched teens. As drawn, Lisa is a nonentity who merely seems to be responding physically to Joe's sexuality, while Joe is portrayed as a chain-gang version of Ricky Nelson: polite, wholesome, but just misunderstood. Where's the danger in these two nice kids getting together (resolutely clothed Madsen doesn't exactly smolder here, while Sheffer, decked out in regulation Kevin Bacon Footloose Gear®―wifebeater, tousled mop of hair, crooked smile, half a brain―completely lacks that critical "bad boy" vibe to get the girls squirming in their theater seats)?
If the movie obviously isn't original in conception, nor daring in execution, then can't it at least gives us the goods, give us the bare minimum of genre convention pleasures we expect from this kind of dopey slop? Where's the scene of Lisa's friends, warning her to stay away from Joey ("He's dangerous, Lisa! You better cool it! He's trouble...what's it like kissing him???")? The screenplay makes the mistake of shunting aside Lisa's parents...so who can she rebel against (not the nuns, who act saintly and understanding)? Where's the scene where the father flips out and the mother cries, and Lisa berates them for being rich and emotionally distant? And while we're there, why aren't the nuns whacking the sh*t out of her with a ruler and telling her she's going to Hell? We don't even get a decent indecent sex scene...so simple, puerile titillation for titillation's sake is out (a lame prank involving a rubber, sans Glans, is the dirtiest Fire with Fire gets). The only possible fun we have is unintentional: Cohen Bros.' darling Jon Polito in possibly one of the single worst performances of not the 80s...but of the 20th century (he's so aggressively terrible you begin to wonder if it's all a deliberate put-on...until you figure out that no one involved here is that clever). Fire with Fire is so small in scope, in limited conflict, it can't even go the opposite way into lyrical-yet-threatened romance. Hell, at least Brooke Shields' disaster, Endless Love, had the guts to be ridiculously over-the-top and passionate in its idiocy. Fire with Fire is so cautious (the kids don't even get together for an interminable hour) and tame and squeaky-voiced in its one or two mooning moments of love-at-first-sight, the viewer never buy they're teens with inflamed loins...let along future fugitives from justice and some kind of intolerance that's never really spelled out (it doesn't exactly help, either, that both Madsen and Sheffer so obviously don't look like teens here).
By the second half of the movie, you don't know what the hell is going on, because the continuity and editing are completely out of control; what you thought was going to be a story of forbidden love turns into an even more clichéd ABC After School Special. Was some frantic post-production tampering the cause of this, or was it the four writers credited (always a warning sign) that produced this choppy, rushed last act? Or was this all expected and planned; after all, this was the time when Hollywood studios were tuning into MTV to find their next big project or director, and Duncan Gibbins was certainly in that dubious vanguard, having helmed videos like George Michael's Careless Whisper and Glenn Frey's Smuggler's Blues. Maybe the suits just said, "Who cares if it makes sense? The kids have the right 'look,' it's got a soundtrack...put it in theaters before school lets out and make sure the promo video gets heavy rotation on MTV." Characters that had been built up to be...something, completely disappear (didn't you think D.B. Sweeney was going to be the main antagonist here, either challenging Joe somehow or attempting to rape Lisa?), and soon, Lisa and Joe are in a truck (where'd he get that and the gun?), heading off to a remote cabin to live on love with the cops in hot pursuit, like some cross between Sweet Hostage and First Blood. Nothing makes sense in these final moments (she's cooking eggs and bacon she's apparently trapped in the woods while he's pre-planning an escape route he couldn't possibly know he'd need), particularly that ludicrous fade-out (apparently the cops can't pursue them over the next hill...). But then again, by this point, you've long since quit asking questions of Fire with Fire, letting it go on its silly way...just like Lisa and Joe.
The DVD:
The Video:


The 1.85:1 anamorphically enhanced widescreen transfer for Fire with Fire looks quite good, with a nicely-valued color, a sharp image, and little if any screen anomalies. Very nice.


The Audio:


The Dolby Digital English mono audio track is fine: low, low hiss and clean dialogue. No subtitles or closed-captions available.


The Extras:


No extras for Fire with Fire.


Final Thoughts:


You've got three choices for this kind of 80s teen flick: action flick, tender romance, or a' horny pettin' and a' pawin'. Fire with Fire fizzles out on all three counts―a remarkable achievement in reverse, since the genre is almost idiot-proof. Unless this was your favorite movie when you were a kid...you can safely skip Fire with Fire.


---


Paul Mavis is an internationally published movie and television historian, a member of the Online Film Critics Society, and the author of The Espionage Filmography.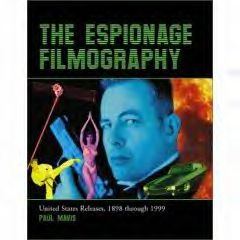 Sponsored Links
Sponsored Links