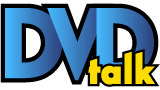 10 Items or Less: The Complete Third Season
List Price: $30.99 [Buy now and save at Amazon]
---
Delayed last go-around for this now largely forgotten cable "improvicon." Sony Pictures Home Entertainment has released 10 Items or Less: The Complete Third Season, an 8-episode collection of the TBS sitcom's 2009 season. I reviewed the Season One and Two release of 10 Items or Less way back at the beginning of '09, right when this third (and final) season was playing out, and I enjoyed the show very much...but why Sony would wait almost four years to release that last installment in this fun-but-minor series is beyond me. No extras this time for this bare-bones release.
Leslie Pool (John Lehr), a failed New York actor, has returned to Dayton, Ohio, to run his deceased father's grocery store, the Greens and Grains. Leslie, fighting the legacy of having a father who never thought his son would amount to anything, is intent on making the struggling store a success. There are only a couple of catches, the most important one being that enthusiastic doofus Leslie doesn't really know what the hell he's doing. As well, Leslie's staff may not be the most stable. Incredibly soft-spoken and oddly-oriented Ingrid (Kirsten Gronfield) runs the Customer Service counter. Gay perfectionist and aspiring Ice Capades skater Richard (Christopher Liam Moore) keeps the cash register ringing, while young, world-champion bagger Buck (Greg Davis, Jr.) keeps the customers' bags fully loaded. Funereal gorper Carl (Bob Clendenin) skulks around the store, sweeping and mopping up when he's not busy trying to figure out how to fix a freezer or water pipe, while Yolanda (Roberta Valderrama), a sexy, outspoken produce arranger, puts her time in so she can take care of her little son. Rounding out the G & G team is Todd (Chris Payne Gilbert), the handsome stud butcher who is about as bright as one of his sides of beef. If Leslie's inexperience and his staff's flakiness and casual approach to their duties isn't bad enough, he has to contend with next-door-neighbor Super Value Mart, one of a behemoth grocery chain (all similarities to Wal-Mart intended) now run by the "Velvet Hammer," New Yorker Mercy P. Jones (Kim Coles) who's focused on only one thing: putting the Greens and Grains out of business so SuperValueMart can expand their parking lot.
Reading back over my 2009 review of 10 Items or Less, I wrote a fairly extensive (and quite positive) critique of the show, so I won't backtrack over the same ground here (you can read that review here for context). I guess what I find most interesting about this third season release is why it's being put out now...and for whom? Watching the eight entries here, not too many of them stood out in terms of inspired improv humor, as did so many of the first two seasons' episodes. There's still that sunny, almost innocent shaggy dog quality to these last efforts of 10 Items or Less that I find very appealing (and which somehow pissed off blogger trolls who compared the series unfavorably to more "edgy" material like Arrested Development and It's Always Sunny in Philadelphia). But to be honest...the steam appears to have been let out by this point. The one-liners don't have a lot of zing; the pared-down plots are even more fragmented by this point, approximating isolated black-out sketches rather than storylines; and the performances seem a tad subdued compared to the earlier turns. I still chuckled a few times during most of the episodes here...but nothing put me on the floor as season one and two routinely did.
Which brings us to why Sony is releasing this season at this time. Maybe I missed it in my cursory research, but is 10 Items or Less airing somewhere now, and is it now a big syndicated hit, making it attractive for Sony to get this last season out on DVD? Or is the minor, minor cult for the show strong enough after four years to finally succeed in demanding the DVD release? It can't be that they're bringing the show back, can it? Is one of the cast members on a huge hit show now, and Sony's trying to soak up some of that residual gravy? Any of those reasons might compel Sony to come back after four years and release this last go-around for 10 Items or Less, but I couldn't find any confirmation of any of that. It's just such an odd, minor little title to see pop back up out of obscurity, especially when there are other, more recognizable shows and movies still not seeing the light of day on DVD. Now don't get me wrong: I think it's heinous when studios start a TV series on DVD and then drop it due to weak sales or music rights or any of the other obscure reasons studios do what they do. Nothing ticks off TV addicts more than getting a taste of their favorite shows, only to have the rest of episodes disappear into the void. I'm glad they're finishing up 10 Items or Less on DVD. It's just...strange, as well as an indication of the flagging energy for this final go-around that I would find the reason for the DVD release more interesting than the release itself (any devoted 10 Items or Less who have info, email me).
As for the episodes this time around, many of them didn't feel "finished" or thoroughly explored to render as many laughs as their promising premises suggested. The opener, Turkey Bowling, and especially Sesquicentennial, illustrate this, unfortunately. In Turkey Bowling, once we're given the set-up, which is mildly amusing, they just keep repeating the gag, over and over again, showing the frozen turkeys rolling down the aisles without let up (and to diminishing laughs). Sesquicentennial is even worse; we're given the good groundwork of having Leslie botch the store's 150 birthday printing up flyers promising 150% off customers' purchases...and then the writers and actors pull back and drop that angle entirely to focus on a vague polygamist subplot that's not all that funny (although we do get a great scene where Lehr whines about handsome guys stealing everything away from him). Star Trok is much better: a light, whimsical take-off on what else, Star Trek, with some funny gags as Lehr and Gronfield, with assistance by guest star Julene Blalock, try to stop a "freezer melt-down" at the store, a la Kirk, Spock, and Scotty (Leslie's efforts not to get sued by Paramount are quite amusing, including his knock-off Spock motto, "Live on properly").
Eye Can See Clearly Now has some good blind gags (refreshing to see the show isn't ragingly P.C.) when Leslie is blinded during an in-store lasik operation (when he unknowingly takes a crap, off camera, in the bathroom's paper towel holder and we hear him say, "How did I get up here?" you're reminded of how funny the show used to be). The Whistler has a solid set-up―Leslie scores a "minor hit in the niche market for the 45 to 95 age bracket" with his whistling CD―but it peters out into another familiar, uneventful showdown with newcomer Coles, whose stereotypical character isn't nearly as funny or interesting as departed season one and two SuperValueMart manager, power-mad, sex-crazed Amy Anderson (the funny Jennifer Elise Cox). One Day at a Time does the same thing: sets up the funny situation of Richard's mother's alcoholism, only to weakly shift over to Richard's boyfriend problem (Lehr and Bob Clendenin's undercover drag outfits are pretty funny, though, as is Clendenin's Hanna-Barbera-inspired Hair Bear Bunch disco outfit). The Milkman covers familiar paranoid conspiracy theory territory (there's a thuggish "milk consortium," you know), but some of the gags are amusing (Leslie proudly, defiantly declaring, "I am a parasite...and you can't get rid of a parasite," is pretty good). Finally, Dances With Groceries has some funny moments during its story of Leslie discovering his 1/16th Shawnee roots, including a sweat lodge in the freezer and some hilarious "vision quest" dream sequences (best line of the season: Leslie, trying to defend the G & G's heritage, "There were many, many babies birthed in the store," to which Ingrid follows up, "And abandoned.").




The DVD:
The Video:


The anamorphically enhanced, 1.78:1 widescreen transfer for 10 Items or Less: The Complete Third Season looks terrific, with a super-sharp, colorful image and no compression issues.


The Audio:


The Dolby Digital English stereo audio mix is quite healthy, with a generous re-recording level, discreet separation effects, and no hiss. Subtitles and closed-captions are not available.


The Extras:


Unfortunately, no extras this time out.


Final Thoughts:


Lightly amusing this time out, rather than laugh-out-loud funny, 10 Items or Less: The Complete Third Season clearly indicates that the minor TBS "improvicom" was let go at the right moment. Weird how this came back from DVD oblivion. Fans of the series will of course complete their collection, but everyone else can rent 10 Items or Less: The Complete Third Season.


---


Paul Mavis is an internationally published movie and television historian, a member of the Online Film Critics Society, and the author of The Espionage Filmography.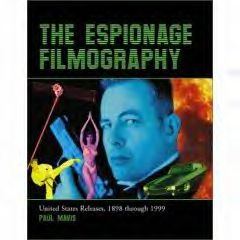 Sponsored Links
Sponsored Links