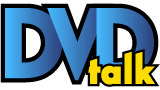 Fox // R // September 18, 2012
List Price: $29.99 [Buy now and save at Amazon]
---
The Movie:
In a quiet and understated manner, Mark Duplass has taken a little more prominent role on the moviemaking landscape, starring in the well-received Safety Not Guaranteed. Along with his brother Jay, the two have combined to direct a string of equally praised films, among those was the underrated and entertaining Cyrus. The brothers join forces again in their latest effort (which was actually filmed several years ago before their aforementioned mainstream debut), one with yet another unique story.
The brothers wrote the film as well, which focuses on oddly enough, two brothers. They decided in 1990 when the two were teenagers to undertake a three-day, 25-event competition called the Do-Deca-Pentathlon. The results of the competition remain in dispute and the brothers are somewhat estranged more than two decades later. The presumed loser of the competition is Mark (Steve Zissis, Baghead), who is now married with a young son and he helps evaluate and determine what pet food is sold in stores. The Do-Deca has impacted his life to the point where he is undergoing treatment from both a doctor and psychiatrist as a result. His brother is Jeremy (Mark Kelly, Dead & Breakfast), who plays poker in Las Vegas and has even won a tournament from time to time. He returns come to confront Mark not only about the results of the last Do-Deca, but thinks the two should do a new one. This proposal falls on two sides of the fence for Mark's family. While his son Hunter (Reid Williams) is for it, and perhaps it may bring him closer to his Dad. But his wife Stephanie (Jennifer Lafleur, Jeff, Who Lives At Home) is very much against it because she has seen the toll it has had on Mark, and does not want to see it happen again.
Like other Duplass-penned/helmed stories, the lack of a father figure in the household leaves the sons to figure out their way in life, past whatever contribution their Mother provides for them (though it should be noted their father halted their teenaged Do-Deca in an opening title card). The concept of the Do-Deca is a simple one; a competition of physical and mental endurance to determine who the better brother is and perhaps to an extension, who the head of the household would be. And the intensity of the competition still seems to plague the brothers even though it has been twenty years. Though for as much of their outer façade seems to not give a lot away to the other brother, as the film goes on it becomes more apparent that each is a little envious of the other's place in life. The Do-Deca has almost corrupted their dealings with other people, the fact that Mark was able to find Stephanie almost seems like dumb luck, but Hunter clearly does not want to do anything with Mark. Maybe that is because of what Mark is or has become, but the impact of the competition has to have had some impact on Hunter indirectly. And on the flip side of it, Mark has no one, and goes about his business in near isolation. He approaches his family dealings like a hand in poker, though this is an extension of what he possessed when he was younger. Both brothers are in their 40s though it is as if neither has grown up.
As indicated above, Zissis and Lafleur have appeared in prior Duplass brother films and their comfort in reciting their words in this film is evident. They are wholly believable in their roles and the friction between the two is believable, along with Mark's dilemma on whether to be pulled back into the Do-Deca. As the newcomer, Kelly slips into the Duplass universe naturally and without concern, and his work as Jeremy is entertaining. Also entertaining? The Do-Deca itself. Watching two grown men past their athletic primes trying to leg wrestle or (even better) engage in the quietest arm wrestling contest the world has seen are hilarious to watch. And in a way, the Do-Deca serves to reemphasize the silliness of holding onto childish things. If that was part of the intention by Jay and Mark Duplass, it was a smart one.
Though Mark has had a busy year, both he and Jay have quickly emerged with a good critical reputation, one that is well-deserved. It continues with The Do-Deca-Pentathlon, a slightly different take on fraternal dynamics. I think at this point no matter what Jay or Mark do next, I look forward to being in line to see it.
The Blu-ray Disc:
The Video:
Fox brings Do-Deca-Pentathlon to Blu-ray on an AVC-encoded 1.85:1 high-definition presentation which is as good as the film will likely look. It is not meant as a detraction, because the film is shot almost exclusively on handheld cameras, with lots of quick close-ups of the characters either when speaking or in the case of the brothers, engaging in the Do-Deca. On an early shot when Jeremy is leaving Vegas to go home, the Vegas lights look vivid and sharp, when they reach the suburbs, the happenings look natural, with film grain present during most of the production. Solid reproduction of the filmmakers' intentions, this.
The Sound:
The film gets accorded a DTS-HD Master Audio 5.1 lossless surround track. Honestly do not expect a lot of subwoofer engagement (in fact I think you can count on one hand the number of times it fires), but the film has a natural sounding experience that is convincing. Dialogue sounds good over the course of the film, and channel panning does show up to make an occasional appearance. The takeaway from the experience is that it is clear and natural-sounding, free of channel hissing or chirps, and is a nice-sounding film without frills.
Extras:
The brothers who actually performed the Do-Deca (and lived down the street from Zissis growing up) show up for two quick five-minute featurettes on the competition itself and even play a game of Rock, Paper, Scissors. Honestly I could watch them do the Do-Deca all day, and the actors who portray them do a good job of it, but I would have liked to have had more extras here.
Final Thoughts:
Do-Deca-Pentathlon is funny and sweet, and features solid performances by actors who are still in (or will hopefully become members of) the stock company for Mark and Jay Duplass. Technically the disc is solid though unspectacular, and while I would hope a director's commentary would be included, the extras here are fine. Definitely worth checking out at your earliest convenience.
---
C O N T E N T

---
V I D E O

---
A U D I O

---
E X T R A S

---
R E P L A Y

---
A D V I C E
Recommended
---
E - M A I L
this review to a friend
Sponsored Links
Sponsored Links